Czech mezzo-soprano Magdalena Kožená, today also known as Lady Rattle, was born in Brno on 26 May 1973. Her father was a mathematician and her mother a biologist, and Magdalena sang in the Children's and Youth choir attached to the Brno Philharmonic Orchestra. Her dream was to become a professional pianist but sadly she injured her hand in a sporting accident. With her focus now on a singing career, she studied voice at the Brno Conservatory with Neva Megová and Jiří Peša, and with Eva Blahová at Bratislava's Academy of Performing Arts. The recipient of several major prizes in the Czech Republic and around the world, Magdalena came to prominence at the Sixth International Mozart Competition in Salzburg, which she won in 1995. Jurors noted the unique quality of her voice, described as "sinewy, flickering, sensitive, and mercurial." In Brno she has sung roles including Dorabella and Isabella from L'italiana in Algeri. Further afield, she made her Drottningholm Festival début, as Paris in Gluck's Paride ed Elena, in 1998, and her débuts at the Châtelet in Paris, as Gluck's Orpheus, and the Vienna Festival, as Nero in L'incoronazione di Poppea, in 2000.
Magdalena Kožená Sings Bach's "Laudamus Te"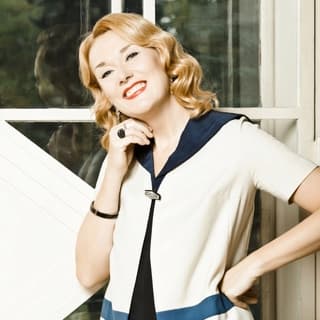 Kožená was signed as an exclusive artist by Deutsche Grammophon in 1999 and immediately released her first album of Bach arias on its Archiv label. Recordings of Bach cantatas and Handel Italian cantatas soon followed, "in which her agility, dramatic flair and subtlety of colouring have been widely admired." Kožená also recorded an acclaimed solo début recital of Czech songs by Dvořák, Janáček and Martinů in her native language. It was released on DG's yellow label in 2001, the same year she was honoured with Gramophone's Solo Vocal Award. She was named Artist of the Year by Gramophone in 2004 and has since received numerous other prestigious awards. From the very beginnings of her career, Kožená has devoted much of her time to concert and recital work, and she has performed throughout Europe with Marc Minkowski, Les Musiciens du Louvre, Daniel Barenboim, Yefim Bronfman, Malcolm Martineau, András Schiff, Mitsuko Uchida, Ohad Ben-Ari, and more recently, with her husband Simon Rattle.
Kožená Sings Dvořák's Zigeunermelodien Op.55
Kožená made her Salzburg Festival debut as Zerlina in Don Giovanni in 2002 and returned as Idamante in 2013, a role she has also sung at Glyndebourne Festival and in Berlin and Lucerne. Her first appearance at New York's Metropolitan Opera took place in 2003 as Cherubino in Le nozze di Figaro and she has since been a regular guest, including amongst others as title-role in Jonathan Miller's production of Debussy's Pelléas et Mélisande in 2010/11 and most recently Octavian in Der Rosenkavalier in the 2019/20 season. Despite her incredibly busy performance schedule, Kožená is determined to balance her professional and family life. "Well it's not easy," Kožená explains, "With all my commitments, I am trying to fit in everything I want to do, but to do it with three children—it's difficult! You just have to be very efficient with your time." And while her children are growing up in a musical household, Kožená doesn't want to be a pushy mother. "It's not a must that my children are going to be musicians; I like to support them in whatever passion they have, and actually I sometimes think that it would be good for somebody to do something more useful like be a lawyer or repair my bike! What's most important though is that they don't do it as a duty, but because they like doing it."
Kožená Sings Mozart's La clemanza di Tito "Parto, ma tu ben mio"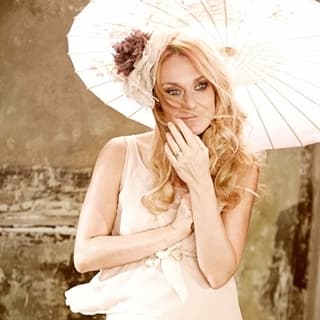 In recent years, Magdalena has developed a series of projects, which have toured widely throughout Europe and Asia, highlighting her artistry and diversity. An eclectic mix of soundworlds and influences, Magdalena's projects include concerts with Czech swing ensemble The Melody Makers in performances of Cole Porter and other authentic swing and big band numbers from the 1930s and '40s. Kožená explains that she "normally doesn't like crossovers, or when opera singers try to sing other styles. It always sounds a bit unnatural to me. However I was quite encouraged by hearing Frederica von Stade, who is one of the singers I particularly admire, record a CD of Cole Porter; she sings the songs the way she sings classical music, which I thought was a really nice way to do it. So, I'm not going to try to sound like a jazz singer; I'd like instead to simply sing these songs the way I normally sing." She has also featured in performances with Spanish Baroque ensemble Private Musicke, and flamenco expert Antonio El Pipa with his Compañía de Flamenco. A big supporter of music education, Kožená believed "in bringing young people to all kinds of music, and to present it in a playful and interesting way."
For more of the best in classical music, sign up to our E-Newsletter
Kožená Sings Cole Porter's "Let's Misbehave"