The Nightingale from Czech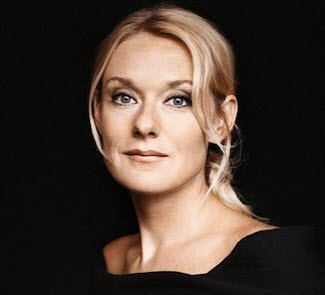 With her father a mathematician and her mother a biologist, it would have been natural for Magdalena Kožená to become a scientist. Nevertheless, she chose to be a musician; piano was her first love, but she broke her hand at the age of 14 and decided to switch for singing. She then pursued her vocal studies at the Brno Conservatoire and with mezzo-soprano Eva Blahová at the College of Performing Arts in Bratislava. Her victory at the 6th International Mozart Competition in Salzburg in 1995 marked the beginning of a most exciting international career. With her exquisite voice and striking beauty, she dazzled audiences around the world; even conductor Sir Simon Rattle falls under her spell and the two were married in 2008 with two sons. Under the invitation of the Leisure and Cultural Services Department, Magdalena Kožená will give her long-awaited début in Hong Kong, with Private Musicke and the early music expert Pierre Pitzl, in an evening of Italian love songs from the Baroque period. Here, we talk about a woman's love and life.

MK: Magdalena Kožená
JL: Jenny Lee

JL: Would you tell us about your collaboration with Private Musicke and Pitzl? Is Baroque music close to your heart?

MK: We recorded a CD, entitled 'Lettere Amorose' (Love Letters). The Artistic Director Pierre Pitzl is very special to me. I like their approach in Baroque music. They are almost like jazz musicians, with a lot of freedom, fun, creativity and spontaneity. At the beginning of my career, I did mainly Baroque music. As the voice develops, I tried Czech songs and French music at the beginning of the 20th century, like Debussy, Ravel and Poulenc. However, I found my voice more suitable for Baroque music because I can create my own ornaments and am able to do coloratura. I interpret as an artist, with flexibility, and sing in a more instrumental way, for example in Bach's music, it is not so much about the melody, but I might need to sound like a flute. I also like its ensemble quality.

JL: Do you prefer singing in a recital or in a symphonic concert?

MK: I like both. In a song recital, you are your own boss; nobody tells you what you should or shouldn't do and you can work at home. On the other hand, you need to meet great conductors and directors to develop. In a symphonic concert, you are accompanied by 80 people behind you. There is a different kind of atmosphere.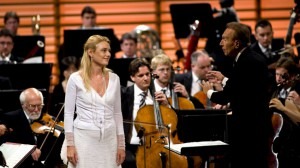 JL: How did you start singing? Would you have liked to be a pianist?

MK: Since 6 years I sang in the Brno Philharmonic Children Choir – Kantilena. I always loved it, but I thought my voice is not good enough I could become a singer. Piano was my first choice and love. But I broke my hand and did not have time to prepare for the entrance exam at the conservatory, so I tried for singing. To my surprise, I was accepted and I studied both singing and piano. During my study, I met a lute player and we performed a lot of Baroque music to earn money. It became clear to me that I felt more natural as a singer. As a pianist, I was very nervous to be on stage. When I sing, I feel that I can communicate better with the audience because there is nothing between me and them; when I play the piano, I feel lonely on stage because I always look at the keyboard and am in my own world. When I perform, I like to take the energy from the audience; I can also see, feel and respond to their emotions. Art is made within that period of time and every time is different. It is a most beautiful discovery, when performing music live.

JL: As you said, your voice is your instrument. How do you keep fit?

MK: I do yoga. It is a fantastic thing for everyone, not only physically, but also in energy level and in spirit. Performing is a pretty stressful job, we have to learn to cope with the stress and be concentrated on ourselves. I don't have any special diet, but I like to walk in nature; I need to relax with green, with not too much noise. I live in Berlin near a lake; I enjoy walking around it and listening to birds and animals. It would also be good if I do not need to talk all day before concert. Basically, I keep a healthy life as much as possible.

JL: I know that you have two lovely sons. It must have been hard to be a working mother and a world famous singer.

MK: It is definitely not the easiest. When you have babies, it is exhausting. Nevertheless they give you different kind of energy, a mental balance perhaps. For me, the most important thing is my family, not my career. Sometimes, when you don't hang so much of your career, you are more relaxed and magical things might happen. This time, I am coming with the children to Hong Kong.

JL: What is it like being married to one of the greatest living musicians, Sir Simon Rattle?

MK: (Laugh.) We go to concerts together, talk about children and cooking. It is fantastic. Sometimes it could have been quite a nightmare to work with a partner, but for me, I like working with people who I know very well; making music becomes very natural. I really enjoy it. We met during a production at Glyndebourne and the rest of the story was just typical.

JL: Do you have any future plan?

MK: At this moment, the choice is very relaxed. I don't do so much opera because I don't want to leave home for a long period of time. But many wonderful things are coming; I am going to make a CD, for voice and organ, then projects on Montevedi, Baroque music. I also like to do Medea and Rosenkavalier again. 2015/2016 is an exciting season because I am going to be Artist-in-Residence at Wigmore Hall, do one semi-staged Monteverdi with an excellent Czech stage director Ondřej Havelka, a recital with great pianist Mitsuko Uchida and the chamber music project with fantastic musicians including Simon Rattle playing the piano.

Magdalena Kožená will be performing at the Hong Kong Cultural Centre on November 10, 2013
Johann Sebastian Bach Mass In B Minor : Laudamus Te from
Vivaldi: Farnace "Gelido in ogni vena"