Sonic Explorer and Visionary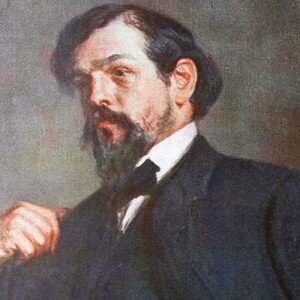 On 25 March 1918, Achille-Claude Debussy (1862-1918) lost his battle with rectal cancer at his Paris home. Aged 55, Debussy was universally acknowledged as one of the most important musicians of his time. His harmonic innovations had a profound influence on subsequent generations of composers, and by creating new genres and revealing a range of timbre and color he developed a highly original musical aesthetic. The eldest of five children, Debussy was born on 22 August 1862 in Saint-Germain-en-Laye. During the Franco-Prussian War in 1870, the family escaped to Cannes and Debussy received his first piano lessons. Having never attended ordinary school, his musical talents allowed him entrance to the Paris Conservatoire at age 10. When his dream of becoming a piano virtuoso was dashed, he enrolled in Emile Durand's harmony class and subsequently studied composition with Ernest Guiraud. Experimental in his musical conception from the outset, Debussy was engaged by Nadezhda von Meck, Tchaikovsky's patron, to teach her children. When he sent Tchaikovsky his Danse bohémienne in 1880, the elder composer wrote, "It is a very pretty piece, but it is much too short. Not a single idea is expressed fully, the form is terribly shriveled, and it lacks unity." Marie-Blanche Vasnier became an important early muse, and Debussy eventually won the Prix de Rome, spending two years at the Villa Medici.

Claude Debussy: Piano Trio in G major
The years following his return to Paris were a period of severe financial struggle; nevertheless, they proved fertile for his development as a composer. He frequented the literary and artistic cafés where the Symbolists gathered, and formed friendships with Paul Dukas, Robert Godet and Raymond Bonheur. Under the spell of Richard Wagner he went to Bayreuth in 1888 and 1889, but quickly recognized that he needed to free himself from that influence. Concordantly, the Paris World Exhibition of 1889 awakened his interest in the music of Eastern cultures, and his contact with Mallarmé, Satie, Poe, Chausson and Maeterlinck saw the completion of a number of works under the influence of symbolist poetry. He worked on the opera
Rodrigue et Chimène
, with a text by Catulle Mendès for two years, but abandoned the project in favor of
Pelléas et Mélisande
. The first version was finished in 1895. Simultaneously, he worked on the orchestral triptych
Nocturnes
, and the first two saw a coolly received performance at the end of 1899. Finally,
Pelléas
was premiered on 30 April 1902, and despite a chilly reception from several critics, the work made a powerful impression on the musical world.
Claude Debussy: Pelléas et Mélisande
Debussy had established himself as the leading figure in French music, and the term "Debussysme," used both positively and pejoratively, became fashionable in Paris. In 1901, Debussy started writing as a music critic for the
Revue Blanche
under the pseudonym "Monsieur Croche." His contributions were hostile to Saint-Saëns and the conventions of traditional genres, and often ironic about the conditions of musical life. He praised Rameau and the French national tradition, and eventually entrusted the publisher Durant with exclusive rights to his works. Debussy made his conducting debut in 1908, and his first biography was published in the same year. For the second season of the Ballet Russes, Diaghilev asked him to write a ballet set in 18th century Venice, but after drafting the scenario, Debussy declined to set it to music. In 1909, Fauré invited him to become a member of the advisory board of the Conservatoire, and the young André Caplet became his collaborator and confidant. The first signs of illness manifested themselves in 1909, and Debussy engaged in a hectic international concert schedule to support his family. The outbreak of WWI stymied his creativity, but he eventually took heart to complete a number of projects.
Claude Debussy: Sonata for flute, viola and harp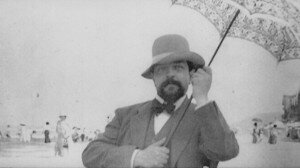 Debussy's compositions changed music forever! Without his persistent probing of texture, color, form and feeling, a good many works of the 20th century could not have been written. Inseparably binding modality and tonality, Debussy extended and revitalized the range and tonal potential of music. And we certainly should cast aside the simplistic idea of Debussy as an atmospheric impressionist, when in reality he was one of the most imaginative sonic explorers in the history of Western music. His compositions are intense and shimmering visions of musical time and harmony, and provide for new and exciting perspectives on emotionality and feelings.

Claude Debussy: Préludes, Book 1