However you look at it, 2020 was not the most cheerful year; and that's an understatement for sure. It certainly was a wild ride, and we are all wondering what 2021 will have in store for us? It seems that part of 2021 will be dominated by the vaccine distribution, and that some regions will hopefully slowly open up to travel and some kind of tourism again. Yet, our rather complex and interconnected world is far from static, and the situation will probably remain dynamic and occasionally volatile. A good many things will probably not return to normal, but that's not necessarily a bad thing. There are many things to look forward to, including that these silly lockdowns are finally a thing of the past. Personally, I always take a lot of comfort from music, as music has the ability to take us anywhere we'd like to be, from the planet Jupiter all the way to Italy.
Felix Mendelssohn: Italian Symphony "Allegro vivace"
Come to think of it, Italy wouldn't be a bad place to be. That's what Felix Mendelssohn thought as well, as his "Italian Symphony" immediately communicates the sunshine and warmth of the Italian countryside. He described this symphony as "blue sky in A major," and for me, it is one of the most uplifting classical tracks for 2021.
Nikolai Rimsky-Korsakov: Flight of the Bumble Bee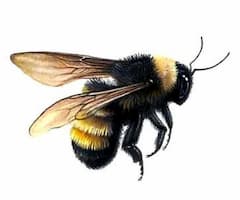 To be single and dating during a horrid pandemic is a special challenge. And believe me, I know what I am taking about. Experts tell us, that this pandemic is actually changing the courtship process in some positive ways. As we have turned more to video chats, things have definitely slowed down a lot. And the experts tell us that this pandemic has temporarily solved two of the most challenging aspects of contemporary dating: sex and money. And during all these lockdowns, many of us have found more time to talk about things that are important to us. "Psychologists report that this self-disclosure—the process of revealing one's innermost feelings, attitude and experiences—spurs intimacy, love and commitment. These are the foundation stones of a sturdy partnership." We all know that romantic love can be triggered rapidly, "whereas feelings of deep attachment take time to develop. We were built for slow love, and this pandemic is continuing to draw out this courtship process." I guess somebody forgot to tell the bumblebee, because that pesky insect has a one-track mind. And when you have the mating flight of the bumblebee played by one of today's hottest pianists, the sparks do fly.
Robert Schumann: Spring Symphony "Allegro"
When it comes to love, things looked pretty bleak for Robert Schumann at first. You probably know that he had to file a lawsuit for the right to marry his sweetheart Clara Wieck. Her father, who had initiated a legal process against both that would take between 3 to 5 years was desperately trying to keep the couple apart. Father Wieck wrote, "I have observed Schumann closely and he is unable to support himself, has squandered his inheritance, and was lazy, unreliable and conceited, a mediocre composer whose music is unclear and almost impossible to perform." Wieck went so far as to suggest, "Schumann had paralyzed one of his fingers and made it useless through stupidity, defiance, and senseless conflict. In addition, he is an alcoholic, he has been drinking in public beer and wine houses every night since his youth, and he really didn't love Clara but only wanted to exploit her." But Robert and Clara never gave up the fight, and finally the court ruled in their favour. Robert Schumann married Clara Wieck on 12 September 1840, the day before her 21st birthday. Robert celebrated by composing his "Spring Symphony," and although we can certainly hear some tumultuous hardship in the opening chords, it is nothing but bliss from then on.
Robert Schumann: Symphony No. 1 in B-Flat Major, Op. 38, "Spring" – IV. Allegro animato e grazioso (Bavarian Radio Symphony Orchestra; Mariss Jansons, cond.)


Gioachino Rossini: Guillaume Tell Overture "Gallop"
William Tell was a legendary folk hero of Switzerland. He was an expert marksman with his crossbow, and the cruel tyrant Albrecht Gessler famously forced him to shoot an apple placed on top of Tell's son. While that story might be part of the overall legend, the Swiss cantons were actually under the direct rule of the Holy Roman Empire in the early 14th century. The Austrian Empire wanted direct control of trade routes and taxation. A successful rebellion by three cantons led to the formation of the Swiss Confederation, and Tell became the mythical symbol of that struggle for independence and freedom. That's what I call a great story for an opera. And that's exactly what Rossini thought as well. His last opera Guillaume Tell was well received, but nothing compared to the success of the "Overture." The "Gallop," the second part of the overture must surely rank as one of the most uplifting tracks in classical music.
George Gershwin: I've got Rhythm
Maybe you know the famous lyrics, "I got rhythm, I got music. I got my gal, who can ask for anything more?" Ira Gershwin wrote the lyrics, and his brother George composed the melody. Actually, it was the other way around as George Gershwin wrote the melody first and then gave it to Ira to add the text. It was a difficult melody for which to create lyrics, and he experimented for two weeks with the rhyme scheme. Nothing seemed to work until eventually he experimented with leaving most of the lines unrhymed. "This approach felt stronger," he wrote, "and I finally arrived at the present refrain." Although the phrase "who could ask for anything more" is repeated four times in the song, "I decided to not make it the title, because the first line of the refrain sounded more arresting and provocative." In the end, the song was published in 1930 and it never looked back. It became one of the all-time great jazz standards, and you can hear it in countless versions. So how about a super-uplifting solo piano version by the Japanese pianist Hiromi? She's not only got rhythm but some serious chops as well.
Ludwig van Beethoven: Symphony No. 9 "Finale"
To some people, Beethoven's 9th Symphony is the summit of the composer's art. To others, it is a piece that needs to be hated. As one scholar put it, "it's incomprehensible and irresistible, it's awesome and naïve" at the same time. Some people say that with all the atrocities committed in the 20th century, Beethoven's message simply can't be believed any longer. Of course, we can interpret Beethoven's meanings in endless ways, but for me the final movement is still an explosion of joy. It tells us what we might eventually be capable of, with all people becoming brothers and sisters. Of course, I do realize that we are still a long way away from such a reality. And then Beethoven gives a gigantic kiss to the whole world at the end. It is a rallying-cry for all of us, although some people just aren't comfortable listening to that message, I guess. To me, it is still one of the most uplifting tracks in all of classical music.
J.S. Bach: Brandenburg Concerto No. 5 "Allegro"
The German professor of theology, priest, author and composer Martin Luther revolutionized religious life in Europe in the 16th Century. He started out as a Catholic monk, but really disliked some of the practices of the Roman Catholic Church. He taught that salvation and eternal life could not be earned by good deeds or giving money, but "that salvation was the free gift of God's grace through the believer's faith in Jesus Christ as redeemer from sin." As you might well imagine, the pope wasn't really happy and even tried to have Luther killed. Luther told us that the world is full of devils and ghosts, and we might just as well add viruses to that category. However, Luther also tells us that these nasty things will come to pass, and Johann Sebastian Bach provided the music of hope and unbridled optimism. No matter your faith or your spiritual dimension, Bach's music provides some of the most uplifting expressions for all of humanity.
Wolfgang Amadeus Mozart: Horn Concerto No. 4 "Rondo"
Wolfgang Amadeus Mozart wrote over 600 compositions, and it is simply amazing that he accomplished such a feat in a very short period of time. Sadly, Mozart died at the age of 35, but if you are ever looking for uplifting music, Mozart rules. Much of his music is immediately accessible to the untrained ear, and there is a spirit of gaiety and life in everything he musically touched. I could have chosen a substantial number of light Rondos composed for his piano concertos, but there is a Rondo for one of his Horn concertos that I simply adore. There isn't a dark cloud in the rondo tune, and the interplay amongst the instruments is just delightful. Add to this perfect symmetry of form and all is bathed in an almost unimaginable abundance of beauty.
Franz Schubert: Trout Quintet "Allegro giusto"
In the summer of 1819, Franz Schubert visited the home of a mining engineer, amateur cellist, and local patron of the arts in the Austrian town of Steyr. Sylvester Paumgartner occasionally participated in Schubertiade gatherings, and he gladly allowed Schubert free use of his music room. To honor his musical friend, Paumgartner staged a number of midday concerts in his salon, and he commissioned a work that was to include his favorite song, "The Trout." The result of this commission was the "Trout Quintet," which quickly became one of Schubert's most famous and best loved compositions. The lovely set of variations on the "trout" melody aside, the concluding movement is one of the most exuberant and uplifting pieces of music Schubert wrote in his lifetime. It's probably not a happy ending for the poor fish, but you really can't argue with the pure joy in the music.
Luigi Denza: Funiculì, Funiculà
I was thinking of how to conclude this list of my favorite uplifting tracks. Really, it is rather difficult to improve on Bach, Beethoven and the Boys. But in the end, I did find a great solution. In 1880 the first funicular railway opened to take visitors on a ride to Mount Vesuvius. To celebrate that uplifting occasion, two local artists combined to and composed a little song. Mind you, the tune and the accompanying text might well have started-out as a joke, but it soon became a great hit. The original lyrics tell of a young man who compares his sweetheart to a volcano, and invites her to join him on a romantic trip to the summit. "I climbed up high this evening, oh, Nanetta, Do you know where?" he croons. And in the chorus it becomes very clear what he wants, "Let's go, let's go! To the top we'll go." I am sure you catch the double meaning of the text. Although the funicular was later destroyed by the eruption of Vesuvius in 1944, this Neapolitan favorite has withstood the test of time, and the joy and delight is really infectious. Please have a happy and healthy 2020, and let us know your favorite uplifting track of classical
music.
For more of the best in classical music, sign up to our E-Newsletter