If you have ever taken formal piano lessons, there is a good chance that you will have played some of Johann Baptist Cramer's celebrated set of 84 studies for the piano. Published in two sets of 42 each in 1804 and 1810 as Studio per il pianoforte, it is still considered a cornerstone of pianistic technique today. With this collection, Cramer (1771-1858) contributed directly to the "formulation of an idiomatic piano style through his playing and his compositions." Cramer, after all, was one of the most renowned piano performers, and it was said that even Beethoven "considered him the finest pianist of the day." Johann was born in Mannheim 250 years ago, but by the age of three his mother took him to London to join his father. Wilhelm Cramer taught his son the violin, but John was drawn to the piano and eventually studied with Muzio Clementi. Young John also took formal lessons in theory, getting to know the writings of Kirnberger and Marpurg, and the music of Bach, Scarlatti, Haydn and Mozart. He made his formal début on April 6, 1781, appearing in his father's annual benefit concert.
Johann Baptist Cramer: Piano Concerto No. 2 in D minor, Op. 16 (Howard Shelley, piano; London Mozart Players)


Cramer embarked on an extended European tour in 1788, and visited major cities including Paris and Berlin. Once he had returned to England in 1791, he wasted no time in establishing himself as England's most remarkable young pianist. A keen observer wrote, "I was not prepared for such effects as he produced the charm of which was not much derived from his brilliant manipulation as from the feeling his exquisitely pure cantabile produced. In point of taste, expression and sensibility, I believe John Baptist Cramer to have been unrivalled: for he possessed the power of making the piano forte sing as if it were a human voice preferably under control." Cramer left London for a second European tour that brought him to the Netherlands, Germany, and Austria. He struck up a warm relationship with Beethoven, and renewed his association with Haydn. Cramer was acquainted or personally knew most of the prominent musicians in Europe, including Hummel, Czerny, Mendelssohn, Liszt, and Berlioz. His performances of Bach and Mozart created great excitement, and he introduced Beethoven's sonatas to English audience.
Johann Baptist Cramer: Introduction, Air and Variations on Mozart's Don Giovanni, Act I: Fin ch'han dal vino (Babette Dorn, piano)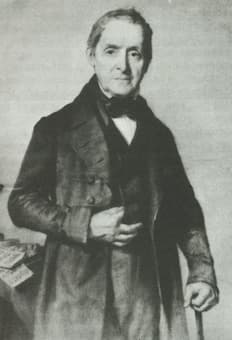 Cramer established a highly successful private piano studio in London, commanding top fees for his instruction. Apparently, Cramer was particularly popular with young and affluent ladies, earning him the nickname "Glorious John." Following the very successful example of Clementi, Cramer entered the music publishing business in 1805 with a company known as "Cramer & Keys." A longer lasting partnership with Samuel Chappell extended from 1810 to 1819, and one of the first works published by Chappell was Cramer's "Studies for the pianoforte." In 1824 Cramer joined Robert Addison and T.F. Beale, later known as "Cramer, J.B. & Co. Ltd", which existed through the end of the 20th century. Initially, they published reams of sheet music, and subsequently started the production of pianos. In both ventures, Cramer apparently copied the business strategies and the methods of piano construction practiced by his old teacher Muzio Clementi.
Johann Baptist Cramer: Studio per il pianoforte, Book 1, Op. 30 (excerpts) (Giorgio Farina, piano)


Predictably, Cramer left an extended collection of compositions as part of his musical legacy. A good many of these compositions document the almost universal admiration for his performances. Specifically, "his expressive legato touch, which later became a stylistic norm among pianists, was greatly admired."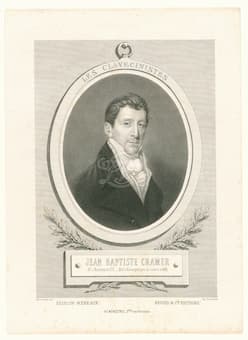 Ignaz Moscheles reported "Cramer's legato almost transforms a Mozart Andante into a vocal piece." In his playing, and in his compositions, Cramer aimed to "preserve Mozart's grace, elegance and clarity, and paid less attention to the great dramatic flourished practices by his contemporaries Clementi, Dussek and Field." Yet he was nevertheless able to combine his sense of classical refinement with the most advanced piano techniques. Cramer composed about 50 sonatas for various instruments with piano accompaniment and almost 120 solo piano sonatas. Musically speaking, they probably represent his most impressive achievements. It seems that even Beethoven borrowed from them, and that Schumann considered Cramer and Moscheles the only outstanding sonata composers of their generation. "Glorious John" died on 16 April 1858 in Kensington, London. During his long professional life he witnessed monumental changes in musical styles and conventions, which he summed up by saying, "in the old days pianists played very well, and now they play awfully loud."
For more of the best in classical music, sign up to our E-Newsletter