The Hopeless Romantic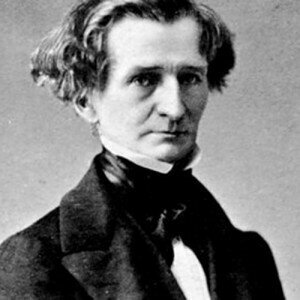 On 8 March 1869, Hector Berlioz (1803-1869) died in his house in the Rue de Calais in Paris. To commemorate the 150th year of his passing, we pay homage to the writer, conductor, traveler, lover, cynic and composer of startling originality, whose musical accomplishments and personal life became reflections of each other. Born in a small provincial town in the French Alps in 1803, young Berlioz was inflamed by a deeply burning passion for poetry, literature, theater and music. He quickly rejected his father's wishes to enter the medical profession, and writes in his memoirs. "Take part in horrible operations instead of giving myself body and soul to music, sublime art whose grandeur I was beginning to perceive! Forsake the highest heaven for the filthiest regions of earth, the immortal spirits of poetry and love and their divinely inspired strains for dirty hospital orderlies, dreadful dissection-room attendants, hideous corpses, the screams of patients, the groans and rattling breath of the dying!" Abandoning his medical studies he began to attend the Parisian Conservatoire in 1826 and officially studied composition with Le Sueur, something he had privately done for some time.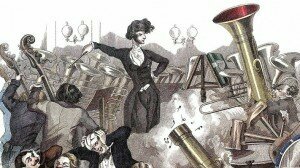 Berlioz expressed the nature of his inspirations, his sources, aims and meanings in great clarity in his own memoirs, journalistic and critical writings. It was that combination of verbal narration and musical phenomenon that stood at the core of the composer's attempt to gain acceptance of his artistic ideas. And as you might well imagine, this wasn't an easy task. Inspired by the actress Harriet Smithson, by Shakespeare, Beethoven and Goethe, Berlioz won the Prix de Rome and organized a concert at which the Symphonie fantastique was premiered. Press reviews expressed both the shock and the pleasure the work had given, and although he considered Rome "the most stupid and prosaic city—no place for anyone with head or heart," it nevertheless provided the inspiration for a substantial number of compositions.

Hector Berlioz: Roméo et Juliette, "Premiers transports que nul n'oublie" Op. 17

On 9 December 1832, Berlioz presented his break-through concert at the
Paris Conservatoire
. Among the celebrities present were Liszt, Frédéric Chopin and Niccolò Paganini; writers included Alexandre Dumas, Théophile Gautier, Heinrich Heine, Victor Hugo and George Sand. The concert proved highly successful and influential, but as his earnings from composing were neither substantial nor regular, he supplemented them by writing music criticism. In fact, he continued writing music criticism—and that included his famous Treatise on Orchestration—for most of his life, long after there was any financial need to do so. He finally secured commissions from the French government and focused on "battering down the doors of the Opéra." His
Benvenuto Cellini
, receiving a meager total of four complete performances, and it was regarded as a dismal failure. Berlioz continued to struggle to find recognition as a composer, particularly in Paris, and he began an extensive tour of twelve German cities between 1842 and 1843. His reception was enthusiastic, and he met with Mendelssohn and Schumann in Leipzig, with Wagner in Dresden and with Meyerbeer in Berlin. Empowered by his German success, he returned to Paris and wrote two of his most popular short works.
His major work during the 1840s was La damnation de Faust, which played to half-empty houses and left the composer heavily in debt. Becoming even bitterer about his reception at home, Berlioz again went on tour. This time he traveled to Russia, Austria, Hungary, Bohemia, Germany, and eventually England. His international success was finally recognized in 1858 when he was elected to the "Institut de France." He completed his massive opera Les Troyens in the same year, and spent the next five years trying to have it staged! By this time he had lost both his wives, and his health was rapidly deteriorating as he was suffering from the effects of Crohn's disease. Until the very end, Berlioz tirelessly devoted all his creative and intellectual energy to the task of communicating his artistic ideas. In that sense, we should rightly consider him one of the fullest embodiments of the Romantic Spirit.