Alexandre Tharaud considers the piano "an extension of his voice, of his body, of his heart." At the same time, he likens the musical score with all the composer's annotations "to a straitjacket that restrains us, and we are also very constrained by the public. They often know the works I play, and a very free interpretation, something out of the ordinary, can easily confuse them."
As might be already evident, Tharaud sports a unique type of individuality, youthfully searching for new ways of interpreting the old repertoire. Playing the piano becomes a unique search for authenticity. As he explains, "what interests me is what I don't know about myself and that which can arise out of the blue. In the studio, we record the same passage 50 times, and for the 51st time, without knowing why, something springs from the depths of the guts. So, we say to ourselves that it was worth insisting." Over the course of a career spanning almost thirty years, Tharaud has "marked the classical landscape with a singular and eclectic presence," with critical responses predictably mixed.
Alexandre Tharaud Plays Debussy's Préludes, Book 1 "La Danse de Puck"
Born in Paris on 9 December 1968, Tharaud comes from a highly musical family. His grandfather was a violinist in Paris in the 1920s and 30s, and his mother was a dance teacher at the Opéra de Paris. His father, meanwhile, is an amateur director and singer of operettas. Tharaud showed musical aptitude at an early age, and he began his piano studies at the age of five. He entered the Conservatory of the 14th Arrondissement, where his teacher was Carmen Taccon-Devenat, a student of Marguerite Long.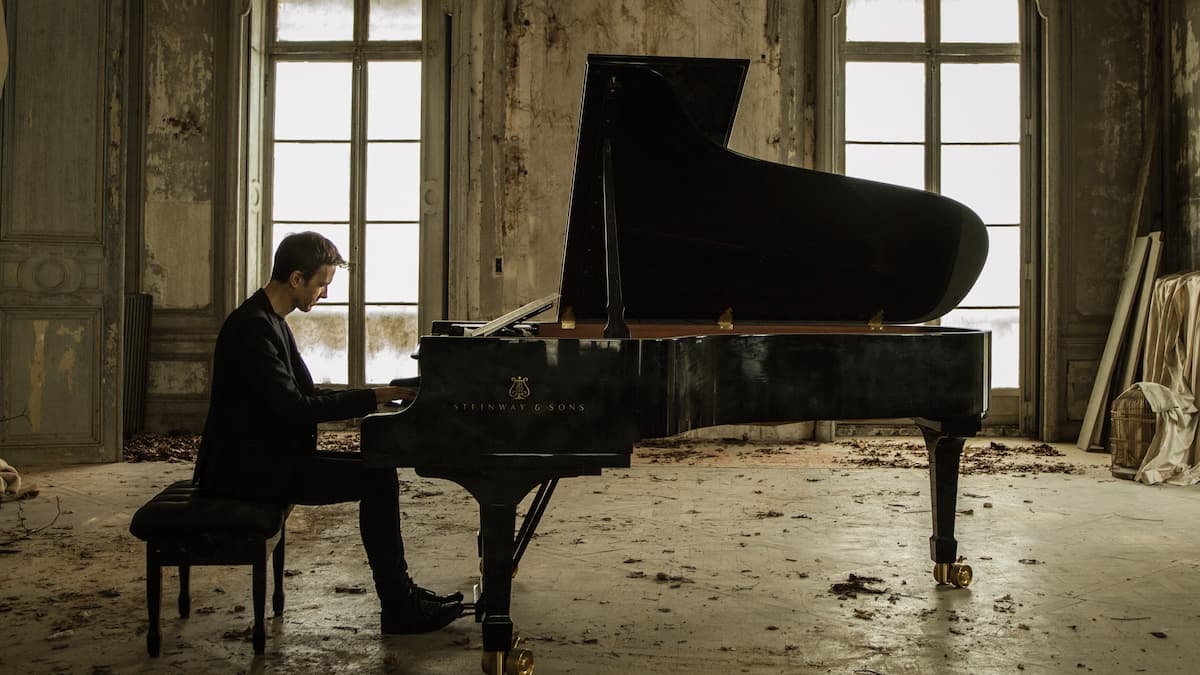 For Tharaud, "the piano is an instrument that wants to imitate the human voice. But of course, the piano is a mechanical instrument, very mechanical. It clearly is, but it's one of the instruments that a pianist can use to reach out for the line and timbre of the human voice. We want to sing through the piano. To me, a pianist is someone who runs all his life pursuing the human voice." Tharaud entered the Conservatoire de Paris at the age of 14, and he won first prize for piano in the class of Germaine Mounier when he was 17. He furthered his studies with Theodor Paraskivesco, Claude Helffer, Leon Fleisher and Nikita Magaloff.
Darius Milhaud: Saudades do Brazil (Suite de danses) (Alexandre Tharaud, piano)

Tharaud remembers "that in the Conservatoire, the playing of many Baroque composers on the piano was forbidden. Well, not really forbidden, but my teacher would not play anything other than Scarlatti and Bach. One day, while studying modern French compositions, I suddenly thought to myself that maybe it's very important to understand where this music comes from."
While his first recordings were tributes to Francis Poulenc, Darius Milhaud, and Emmanuel Chabrier, Tharaud quickly followed up with a recording of Rameau and Couperin. Actually, it was a struggle to convince Harmonia Mundi to issue this CD as he was told "that playing Rameau on the piano was crazy." In an interview, Tharaud was asked about the unique challenges of playing Couperin and Rameau on the piano, and he responded, "it's certainly quite different from Bach, because you can play Bach on the piano without ornaments. For Couperin and Rameau, you have to know the style, les notes inégales, and you have to improvise with many ornaments—even on stage! You have to feel very free with this music, much more than with Chopin and Beethoven. Certainly, to play these pieces is new work for a pianist, but it is the route to understanding modern French music."
Alexandre Tharaud Plays Rameau's Premier livre de pièces de clavecin, "Prélude"
Tharaud has explored the works of Liszt, Satie, and Chopin, and more recently the works of Beethoven and Schubert. In addition, Tharaud continues to reinvent himself as he has starred in the 2012 film Amour, a romantic drama film written by the filmmaker Michael Haneke. The narrative focuses on an elderly couple, Anne and Georges, who are retired music teachers. Alexandre portrays Anne's former student, and while he enjoyed his acting debut, he is adamant that "it would not be the start of a film career for him."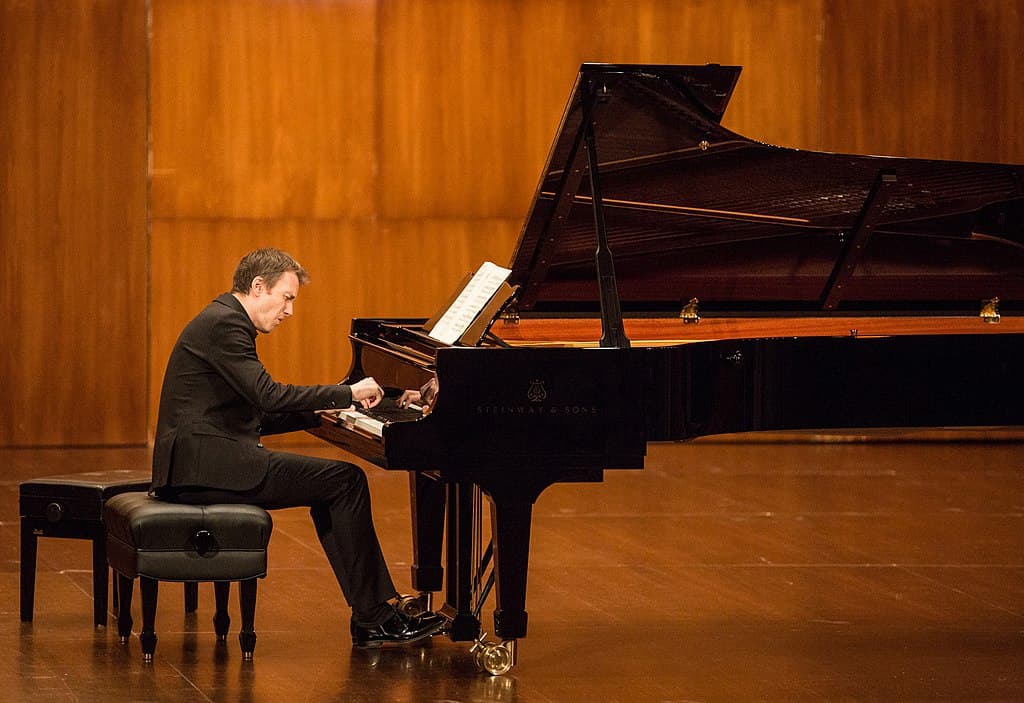 However, it certainly enflamed his passion for music of the cinematic world. In 2017, Tharaud published his autobiography Montrez-moi vos mains (Show me your hands), where, in short episodes, he recounts his career, methods of working, relationships with colleagues, variations in audiences around the world, and his personal feelings about the solitary daily life of a soloist on the road. Interestingly, Tharaud does not have a piano at home, and he has gotten into the habit of practicing on different pianos around town. "I think it is very important to practice on different pianos—but not on extremely good ones," he explains, "because less distinguished pianos force you to go deep into the instrument to find beautiful things."
For more of the best in classical music, sign up to our E-Newsletter
Alexandre Tharaud Plays Williams's "Main Theme" from Schindler's List