Love comes in all forms, shapes, colours, and sizes. We've all been there, and falling in love is rather strange and really wonderful. Of course, it's always complicated as well. The process of falling in love can be a beautiful experience, but it can be terrifying as well. It certainly is a wondrous rollercoaster of powerful emotions. "The power of love and new love," explains a psychologist, "is primitive and can warp your sense of reality."
I am sure you know exactly what I am talking about. That intimate moment of falling or being in love inspired some of the most breathtaking moments in music. And true to life, they also come in all shapes, colours, and different genres as well. So we've decided to put together the best love duets for Valentine's Day.
Gounod: Roméo et Juliette, "Ô Nuit Divine"
The great Shakespearean classic Roméo et Juliette, in the setting by Charles Gounod, is a wonderful starting point. The Capulet and Montague families have hated each other forever, but all that hatred is no match for true love.
Bernstein: Westside Story, "Tonight"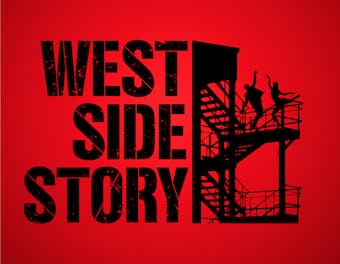 Many people think that opera is really boring. Lots of fancy stories from history, tightly scripted, and far removed from the realities of today. While some of the scenery and ways of delivering the message can seem old-fashioned, the stories and emotions are as topical as ever. And that's what Leonard Bernstein and the librettist Stephen Sondheim had in mind when they brought the story of Romeo and Juliet into the 20th century. Set within a period of vicious urban gang warfare that terrorized the streets of New York City, the musical tells the story of the ill fated romance between Tony, a retired gang leader and Maria, the newly immigrated sister of the head of a rival Puerto Rican gang. In the adaptation of the famous "balcony scene," Tony and Maria meet on the fire escape outside her apartment. For me personally, "Tonight" is one of the best love duets in music ever.
Usher and Alicia Keys: "My Boo"
What do you get when two of the biggest R&B singers combine for a sentimental love duet? You guessed correctly, you'd get a mega hit. I am talking about Usher and Alicia Keys and the song "My Boo," released in 2004. Usher has sold 80 million records worldwide, "making him one of the best-selling music artist of all time." Alicia Keys is a classically trained pianist and composer who signed with Columbia Records at the age of 15. In 2002 alone, she earned five Grammy Awards and she simply has a phenomenal soul-inspired voice. In "My Boo," they play the roles of ex-lovers, and "talk about how they used to be in love and how those feeling are still part of their lives." As Alicia Keys once said, "the song is talking about the first person you ever really had feelings for. Even though you move on and meet new people, you always remember that first person." It all comes together in a touching video full of nostalgic reflections, and it is one of the best love duets for Valentine's Day.
Puccini: La bohème "O soave fanciulla"
The story of "La Bohème," set to music by Giacomo Puccini is one of the most touching and tragic tales ever told. Four struggling artists, a poet, a painter, a musician and a philosopher are living together in Paris when their lives are changed forever one freezing Christmas Eve. Mimì, the girl from next door is asking for candlelight, as she cannot find her way in the dark. The poet Rodolfo immediately falls in love with her, and he invites her to the café. At that time, they sing the romantic duet "O soave fanciulla" (Oh lovely girl), when he tells her about his life, and asks her to tell him about hers. They suddenly realize that they are in love, and the concluding duet is one of the most romantic passages in all of opera. Sadly, it does not end well as it turns out that Mimì is desperately ill, and that Rodolfo is stuck in deep poverty and cannot provide for her.
Wagner: Tristan und Isolde, "Liebesnacht" (Night of Passion)
Richard Wagner was never shy to freely give his advice and opinions on the world. And that's certainly true of his artistic expressions as well. With Tristan and Isolde he happily broke all the rules, including his own. He once said "with the composition of Tristan "I transcended all the musical and dramaturgical theories I set out in my earlier writings." Experts suggest that Tristan generates "a dense web of musical and theatrical meaning, and that it is the very beginning of musical modernism." When it comes to love in Tristan, we only need to look at the entire sequence of events in Act II. The music beautifully explores the forbidden passion between the two lovers from very different angles. From initial excitement it turns reflective and eventually bubbles into the heat of passion, with Wagner almost depicting the act of sex in his music. "Great sexual tension is rising to a climax, until we reach a sensation of sexual and emotional fulfillment." This is one of the best love duets of all time, and I simply don't understand why some people say that opera is boring.
Bee Gees: "Islands in the Stream"
The Bee Gees were one of the most successful acts in popular music during the disco music era. Maybe you still remember some of the great disco tracks from "Saturday Night Fever," and hit singles like "How deep is your Love," "Stayin' Alive," and "Night Fever." However, the Bee Gees did not only compose songs for their own performances, but also for other artists. "Islands in the Stream," named after a novel by Ernest Hemingway was originally written for the R&B artist Marvin Gaye, but the song crossed over into the Country and Contemporary Adult Charts when it was first performed by Kenny Rogers and Dolly Parton in 1983. You just need to read the words of the refrain to figure out why it is one of the best love duets in the world. "Islands in the stream, that is what we are. No one in between, how can we be wrong. Sail away with me to another world…"
Bellini: I Puritani "A te o cara"
One of the greatest opera composers, Vincenzo Bellini, grew up in a very poor part of Italy. But he still managed to take the operatic stages of Italy, London, and Paris by storm. His very last opera I Puritani (The Puritans) was first staged in Paris in January 1835, and is based on a deeply obscure French play called "Roundheads and Cavaliers." It's a complicated story set in England during the English Civil War in the 1640s. The country was divided between supporters of the crown, known as the Royalists, and those who supported the Parliament, aka the Puritans. And you can probably already sense that there is a complicated love story going on as well. The English Puritan governor Lord Walton has promised the hand of his daughter Elvira to Colonel Sir Riccardo Forth. In the end, however, he is persuaded by his brother Giorgio to allow her to marry the man with whom she has fallen in love, Lord Arturo Talbot. Bellini wrote some of the most beautiful melodies in all of opera, and "A te o Cara" (In you beloved) is representatively one of his greatest duets ever.
Strauss: Ariadne auf Naxos "Final Scene"
When it comes to actually depicting love on stage, nobody does it better than Richard Strauss. Inspired by his librettist Hugo von Hofmannsthal, Strauss composed music for Ariadne auf Naxos, basically an opera within an opera. The first part takes place in the house of rich man, and a comedy troupe anchored by the leading lady, Zerbinetta, gets ready to perform an Italian comedy. After a firework, the serious opera "Ariadne auf Naxos" is to take place. But since time is running short, both the opera and the comedy have to be performed simultaneously. Ariadne has been abandoned by Theseus, and contemplates death. But then Zerbinetta enters and tell her that "love is a compulsion, and that each new lover comes like a god." While Zerbinetta retires with Harlequin, Bacchus, the son of Jupiter arrives and his song awakens Ariadne. Her longing for death transforms into love, and as the emotional temperature rises, passion and spiritual bliss enfolds them. For me, this is one of the greatest and most physical love duets in all of music.
Beyoncé and Jay-Z: "Drunk In Love"
For Beyoncé and Jay-Z, one of the most well-known husband-wife duos in the world, passion struck on an airplane flying to Cancun. They started to date seriously one year later, and they secretly wed on 4 April 2008. They have successfully kept most of their private life private, but their adoring audiences do get an occasion glimpse of their relationship in their musical collaborations. And one of the best love duets emerges in the steamy "Drunk in Love" first screened in 2013. It is a remarkable intimate duet speaking of the daily grind of a relationship, all packaged into a rather racy movie. In terms of pure emotions and the power of love and lust, it is one of the best duets in contemporary music.
Verdi: Otello, "Già nella notte densa"
We started our little exploration of the best love duets for Valentine's Day by listening to an operatic setting of a Shakespearean play. So, why not conclude with Shakespeare as well. But which one should we choose? There are literally hundreds of operas based on Shakespeare's works, but maybe the most obvious candidates comes from Verdi, as he composed music for Macbeth, Falstaff and Otello. And for me personally, "Otello" contains one of the best love duets in opera. The story is set on the island of Cyprus at the end of the 15th century. Otello, a Venetian, is acting Governor of Cyprus, and he is married to Desdemona. After a victorious battle, Otello safely arrives back home. Roderigo is secretly in love with Desdemona, and Iago hates Cassio. A nasty brawl ensues, but Otello and Desdemona send everybody away. They now sing the most sensuous duet, "Già nella notte densa" (Now in the dark night) remembering how they first met. You know the ending of this tragic story with Otello killing his wife, and when he realizes that he had it all wrong, stabs himself. Dying near Desdemona's body he utters the words of their blissful love duet from Act One. Now you know my all-time best love duets for Valentine's Day. There are literally thousands more in all genres of music, and countless many more that I still want to learn about. Please let us know your favourites.
For more of the best in classical music, sign up to our E-Newsletter