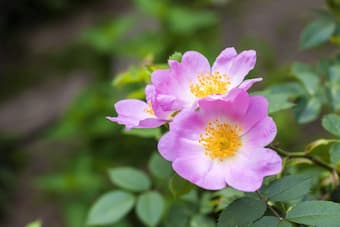 Nature is a rich source of inspiration for composers, and flowers and blossoms have inspired some really lovely piano music, often miniatures or intimate salon pieces celebrating the beauty of flowers, nodding buds, heady aromas, and delicate petals.
Debussy: Bruyères from Préludes, Book II
This musical evocation of the simple flowers of heather uses melodic elements drawn from Breton and Celtic folksong, and the pentatonic scale, of which Debussy was so fond, to further emphasise the simplicity of both the music and the flower itself. The piece is redolent of La fille aux cheveux de lin from the first book of Debussy's Preludes.
Claude Debussy: Préludes, Book 2 – No. 5: Bruyeres (François-Joël Thiollier, piano)

Edward MacDowell: To A Wild Rose
The first of MacDowell's Woodland Sketches, this charming and very popular piano miniature evokes the fragile beauty of a wild rose in a simple melody drawn from Native American themes. The middle section grows in intensity before returning to the naïve lyrical melody of the opening.
Edward MacDowell: To A Wild Rose (arr. for piano) (Donna Amato, piano)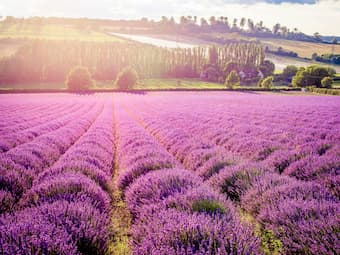 Karen Tanaka: Lavender Field
A minimalist piece by contemporary Japanese composer Karen Tanaka with a delicate ostinato figure in the right hand and a simple, lyrical melody to suggest the serenity and fragrance of a field of purple lavender.
Karen Tanaka: Lavender Field (Signe Bakke, piano)

Rachmaninoff: Lilacs, Op 21, No. 5
Lilacs, along with Daisies, is the composer's own transcription of a song of the same name. This virtuosic miniature begins with a simple figure in the right hand which is then joined by a melody in the bass. The right hand line becomes more filigree in the second part of the piece, suggesting the breeze blowing through the lilac blossoms.
Sergei Rachmaninoff: 12 Songs, Op. 21: No. 5. Siren' (Lilacs) (version for piano) (Scott Davie, piano)


Percy Grainger: Beautiful Fresh Flower
This is Grainger's 1935 arrangement of a traditional Chinese melody referring to the headily scented jasmine flower. It was also used by Puccini in his opera Turandot. The piece uses the Kung pentatonic scale to bring a distinctive oriental flavour to the music.
Percy Grainger: Beautiful Fresh Flower (Penelope Thwaites, piano)

Peter Sculthorpe: 'Flowers' from Night Pieces
This fleeting movement from Sculthorpe's Night Pieces suite is based on the Japanese notion of setsugekka, which is concerned with metamorphosis: "moonlight, for instance may make snow of flowers, and flowers of snow; and the moon itself may be viewed as an enormous snowflake or a giant white flower." (Peter Sculthorpe). It's an exquisite, impressionistic little sketch, just a couple of minutes in length, with delicate, harp-like textures.
For more of the best in classical music, sign up to our E-Newsletter
Peter Sculthorpe: Night Pieces – No. 3. Flowers (Elena Riu, piano)