I really enjoy reading biographies of historical figures, authors, scientists, and musicians. And while it is fascinating to read a detailed description of a person's life, biographies are not just presentations of facts and figures. We get to know a person more intimately, and also get a sense of their personality by discovering how they interact with various aspects of life. My all-time favorite composer Wolfgang Amadeus Mozart has been the subject of more biographies than anybody else on the planet. His biographers, past and present have attempted to recreate the world Mozart lived in and somehow glowingly described how he functioned within it. There is a new trend afloat right now to "deconstruct" Mozart biographies in order to show that "Mozart was just an ordinary musician, mythologized by special nationalist interests, and nothing special."
Well, we can tell with some certainty that Mozart was not an alien from a distant galaxy, but very human in his emotions and his interactions with family, friends, colleagues, and rivals. But even more importantly, we only need to listen to some of his best music to quickly understand that Wolfgang Amadeus Mozart was no ordinary musician. With the help of Google, I have decided to feature the 10 most frequently asked questions about the life, works, and the legacy of Wolfgang Amadeus Mozart; so let's get started.
What is Mozart's most famous piece?
There really is no easy answer to this particular question as Mozart composed so many exceptional masterpieces throughout his short career. However, if I were to venture an educated guess, it would have to be the Mozart's Requiem. That particular composition leapt into worldwide consciousness via the 1984 period biographical drama film "Amadeus". The story is set in Vienna during the latter half of the 18th century, and presents a fictionalized story of the life, success and troubles of Wolfgang Amadeus Mozart, as told by Antonio Salieri, a contemporary composer who was insanely jealous of Mozart's talent and claimed to have murdered him. As we all know very well, factual information and historical fact have never stood in the way of Hollywood telling a good story. As a film critic writes, "it is a lavish, entertaining and powerful film about the life and influence, both positive and negative, of one of Western culture's great artists." And while the film's many historical inaccuracies have attracted criticism from music historians, the incredible power of Mozart's music is unmistakable.
"Amadeus" Mozart and Salieri compose Requiem in D minor
What is Mozart's most popular piano concerto?
To answer this particular question, we have to make our selection from the twenty-seven piano concertos Mozart wrote during his lifetime. Mozart played a crucial role in the development of the piano concerto, written primarily as display pieces for his own public performances. There are many glorious works to choose from, but possible, the Piano Concerto No. 20 in D minor, K. 466, is the most popular. Mozart composed the work in 1785, at the height of his popularity in Vienna as a pianist and a composer. His father Leopold traveled to hear the first performance and writes, "The concert was magnificent and the orchestra played splendidly. In addition to the symphonies a female singer of the Italian theatre sang two arias. Then we had a new and very fine concerto by Wolfgang, which the copyist was still copying when we arrived." The piece was an immediate success as it seemingly unifies conflicting music elements without compromising them. And did I mention that this was Beethoven's favorite Mozart concerto?
Wolfgang Amadeus Mozart: Piano Concerto No. 20 in D minor, K. 466
Did Mozart and Beethoven ever meet?
The short answer to this popular question is yes! They did meet in 1787 in Vienna when the 16-year-old Beethoven first visited the city. We are not sure, but apparently Beethoven was taken to meet Mozart and played for him. A Beethoven biographer reports, "Beethoven made his appearance in Vienna as a youthful musician of promise in the spring of 1787, but was only able to remain there a short time; he was introduced to Mozart, and played to him at his request. Mozart, considering the piece he performed to be a studied showpiece, was somewhat cold in his expressions of admiration. Beethoven, noticing this, begged for a theme for improvisation, and, inspired by the presence of the master he revered so highly, played in such a manner as gradually to engross Mozart's whole attention; turning quietly to the bystanders, he said emphatically, mark that young man; he will make himself a name in the world!" Beethoven might also have had a few lessons with Mozart, but we can't be entirely sure. Incidentally, Mozart completed his famous serenade "Eine Kleine Nachtmusik," another strong candidate for his most famous composition, in 1787.
Wolfgang Amadeus Mozart: Eine Kleine Nachtmusik, K. 525
What is Mozart's best String Quartet?
This is another question that is almost impossible to answer, but if pressed, I would initially narrow it down to Mozart's six "Haydn Quartets." It is no accident that these six masterworks are dedicated to Joseph Haydn. Haydn had recently completed his highly influential Opus 33, works that consistently sound in four movements, feature the complete parity of instruments and incorporate dense polyphony. Mozart writes on the dedication page, "To my dear friend Haydn, A father who had resolved to send his children out into the great world took it to be his duty to confide them to the protection and guidance of a very celebrated Man, especially when the latter by good fortune was at the same time his best Friend. Here they are then, O great Man and dearest Friend, these six children of mine… From this moment I resign to you all my rights in them, begging you however to look indulgently upon the defects which the partiality of a Father's eye may have concealed from me, and in spite of them to continue in your generous Friendship for him who so greatly values it, in expectation of which I am, with all of my Heart, my dearest Friend, your most Sincere Friend, W. A. Mozart." Time to make a decision as to the best Mozart string quartet, and personally, my vote goes to K. 464 nicknamed "Dissonance."
Wolfgang Amadeus Mozart: String Quartet in C Major, K. 464 "Dissonance"
Why is Mozart's Magic Flute a masterpiece?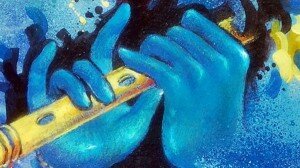 The short answer to this popular question might be that Mozart infused this allegorical tale with a musical symbolism that expresses a number of truths about the human spirit. Wolfgang Amadeus Mozart joined a Masonic lodge at the age of twenty-eight, and the ideals, rituals and musical activities associated with Freemasonry had a profound effect on his music. The singspiel unfolds in two opposite kingdoms, the Kingdom of Night ruled by the Queen of the Night, and the Kingdom of the Temple of Wisdom led by the High Priest Sarastro. The nasty queen actually represents the Austrian empress Maria Theresa who oppressed Masonic Lodges, and Sarastro represents Ignaz von Born, leader of the Vienna Masonic Lodge of which Mozart was a member. The magic flute represents the Masonic theme that music has the power to transcend human fear and hatred. You know immediately what I am talking about by just listening to the overture. Candidates for Masonic membership were expected to knock three times on the lodge door, thereby asking for admittance. Mozart uses this gesture in three weighty chords, preceded by quick grace. It is scored in E-flat major, which carries the musical signature of three flats, emphasizes the special significance of the number three. Subsequently, the violins carefully trace a sequence of arpeggiated figures, all connected by suspensions. These suspensions, in Masonic symbolism signify friendship and brotherhood. A whirlwind fugal exposition enthusiastically expands via special rhythms and harmonic inflections to suggest fortitude and valor. After a brief interruption, which sees the return of the opening three chords, a symphonic contrapuntal development of sublime skill and expression triumphantly concludes this introduction that will guide Tamino and Pamino on a philosophical journey towards enlightenment.
Wolfgang Amadeus Mozart: "Overture" from The Magic Flute
What is Mozart's best Symphony?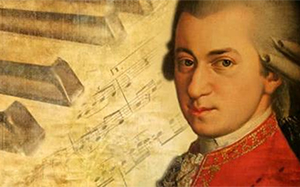 This is another really difficult question, as we have forty-one symphonies to choose from. However, my vote has to be on Mozart's last and most famous symphony completed on 10 August 1788. It is known around the world as the "Jupiter" Symphony. A good many writers regard it as among the greatest symphonies in classical music, and a scholar writes, "it is for the finale that Mozart has reserved all the resources of his science, and all the power, which no one seems to have possessed to the same degree with himself, of concealing that science, and making it the vehicle for music as pleasing as it is learned. Nowhere has he achieved more." We don't know if Mozart ever heard a performance during his lifetime, but most subsequent responses ranged "from admiring to adulatory, a gamut from A to A." Even grumpy old Brahms remarked in 1896, "I am able to understand too that Beethoven's first symphony did impress people colossally. But the last three symphonies by Mozart are much more important." In the event, the "Jupiter" Symphony is not the work of an ordinary musician but a canonic masterwork crafted by an exceptional individual.
Wolfgang Amadeus Mozart: Symphony No. 41, K. 551 "Jupiter"
Does Mozart believe in God?
I think the short answer to this popular question is that Mozart had a profoundly religious temperament and deep faith. He was raised Catholic, and the church and its rituals played an important role in his life. When he was traveling to Paris with his mother, his father Leopld sternly wrote, "Is it necessary for me to ask whether Wolfgang is not perhaps getting a little lax about confession? God must come first! From His hands we receive our temporal happiness; and at the same time we must think of our eternal salvation. Young people do not like to hear about these things, I know, for I was once young myself. But, thank God, in spite of all my youthful foolish pranks, I always pulled myself together. I avoid all dangers to my soul and ever kept God and my honor and the consequences, the very dangerous consequences, before my eyes." Mozart address his father's worries a couple years later, "Rest assured, I certainly have religion. Don't worry about the salvation of my soul, my best father." In his later years he embraced an esoteric masonry based upon gnostic Christianity, and the Christian promise of redemption and forgiveness runs as a theme throughout many of his works, "offering to heal the fragmented world in which humanity finds itself. We turn to Mozart for spiritual consolation not because he was the voice of God, but because he is supremely human."
Wolfgang Amadeus Mozart: Mass in C minor, K. 427
What is Mozart's best piano piece?
Wolfgang Amadeus Mozart was widely acknowledged as one of the finest pianists of his day. And as one critic writes, "his composition for that instrument show rare insight in the instrument's possibilities." When we think of Mozart's piano music, we generally consider his concertos for the instrument his crowning achievements. However, he also wrote many pieces for solo keyboard, among them sonatas, variations, preludes and fugues, fantasies, and rondos. An all-time favorite, and certainly one of his best piano pieces is the Sonata in A Major, K. 331. It was probably written between July and late November 1783 and features an unusual sequence of movements. It opens with a set of variations, followed by a minuet and concludes with a marching Finale. This particular outline departs significantly from what is expected of a piano sonata at that time. There can be no doubt, however, that the concluding "Alla turca," which basically means "In the Turkish manner," has become one of Mozart's best-known piano pieces. I would even go as far as to say that it is one of the most popular works in the entire piano literature.
Wolfgang Amadeus Mozart: Piano Sonata No. 11 in A Major, K. 331
What is Mozart's best opera?
While Don Giovanni is my all-time personal favorite, many people consider The Marriage of Figaro the greatest opera ever written. In Lorenzo da Ponte, Mozart found his ideal librettist "whose dramatic vitality matched the composer's own." The story contains high comedy and farce, but without sterotypes or simplifications. "It relies on interactions of different social classes for its comic effect." And Mozart's genius lifted the opera into another dimension. The characters come to life as truthful, multifacted personalities who not only amuse us, but also tell us about ourselves and about the eternal human condition. Mozart writes, "In an opera the poetry must be altogether the obedient daughter…An opera is sure of success when the plot is well worked out, and when the words are written solely for the music, not shoved in here and there to suit some miserable rhyme." As a contemporary critic wrote, "Herr Mozart's music is anything but a masterpiece of art. It contains so many beauties, and such a wealth of ideas, as can be drawn only from the source of innate genius."
Wolfgang Amadeus Mozart: Marriage of Figaro, Act I Trio "Cosa Sento"
How did Mozart change the world?
At the time of his death Mozart was widely regarded not only as the greatest composer of the time but also as a bold and difficult one. He left more than 600 works, many acknowledged as pinnacles of symphonic, concertante, chamber, operatic, and choral music. He is certainly among the most enduringly popular of classical composers, and his influence on subsequent Western art music is truly profound. First biographers focused on the image of the child prodigy who miraculously was able to create the most exceptional masterpieces in his head. I think that today, we are looking at Mozart as "a serious and painstaking creative artist with acute human insight, whose complex psychology demands continued exploration by writers, historians, and scholars." I think that Mozart changed the world by giving us a physical and seemingly unworldy feeling of perfection. An eminent musician writes, "every time you are involved with a concert, opera or a recording session it is an uplifting experience. There is a reason why we play Mozart to babies to enhance their IQs… It is so perfect, and that is how the music feels in your throat or under the fingers."
For more of the best in classical music, sign up to our E-Newsletter
Wolfgang Amadeus Mozart: Clarinet Quintet, K. 581