There is nothing more irritating to reporters and music aficionados than a superstar who makes himself unavailable. For well over 30 years, Radu Lupu basically refused to talk to the press. As such he was termed a "woolly recluse," referring to this "wild and woolly looks like someone dragged unwillingly into the concert hall but asked to leave his begging bowl outside." Lupu did play roughly 80 concerts a year sitting on an office chair instead of the traditional piano bench, and a particularly incensed critic called him a "Carpathian bear," and "one of the most autistic of today's pianists."
However, as soon as Lupu started to play, all critics immediately fell silent. "He is one of the rare musical talents who holds an entire musical score, from first note to last, in their heads as they play; each moment of the concert is part of a continuity, which gives special meaning to every phrase." Lupu completely lacked exhibitionism and flamboyance, but possessed total technical command that emphasized the sense of effortlessness and inevitability in his playing. He once explained that his tone control came not from his hands, but from his inner ear. "All you have to work for is to match that sound on the instrument. The whole balance, the line, the tone, is perceived and controlled by the head."
Radu Lupu Plays Mozart's Piano Concerto No. 19 in F Major, K. 459
Radu Lupu was born in Galați, Romania on 30 November 1945. He was the only child of Meyer Lupu, a lawyer, and Ana nee Gabor, a French teacher. He had his first piano lessons at the age of six with Lia Busuioceanu, and he performed his public debut in 1957 featuring his own compositions. Lupu remembered "from the very beginning, I regarded myself as a composer. I was sure, and everybody else was sure, that one day I would become a famous composer." However, he gave up composing about four years later as he thought that he would be "much better as a pianist."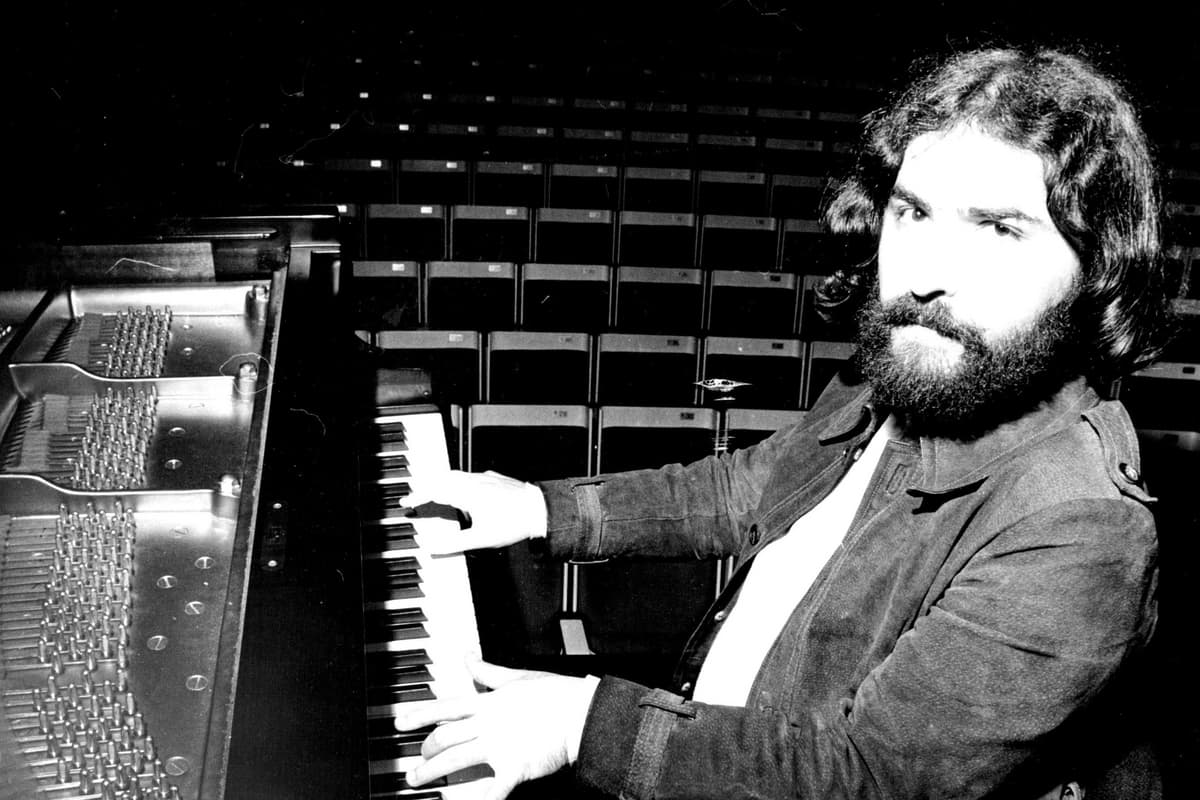 Lupu studied harmony and counterpoint with Victor Bickerich at the Popular School for the Arts in Brașov, and continued his piano studies at the Bucharest Conservatory between 1959 and 1961. Among his teachers were Florica Musicescu, who also taught Dinu Lipatti, and Cella Delavrancea. When he was awarded a scholarship to the Moscow Conservatory at the age of 16, he first studied with Galina Eguiazarova (a pupil of Alexander Goldenweiser) for two years, and then with Heinrich Neuhaus (who also taught Sviatoslav Richter and Emil Gilels) and later with his son, Stanislav Neuhaus.
Robert Schumann: Humoreske in B-Flat Major, Op. 20 (excerpts) (Radu Lupu, piano)

Lupu recalled "I found even the most elementary rudiments of piano technique very difficult, because this needed great self-discipline, and as for years I had imagined that I would one day become a composer, I had always felt that this sort of perfection wasn't going to be needed." Despite his self-confessed lack of discipline, Lupu placed fifth at the International Beethoven Piano Competition in Vienna in 1965. Just one year later he won the Van Cliburn competition in Fort Worth, and then shared first prize at the George Enescu International Competition in Bucharest in 1967.
Finally, he triumphed at the Leeds International Piano Competition in England in 1969. At the Leeds Competition, Lupu apparently asked the jury to tell him which of the Beethoven concertos he should play. The jury declined the invitation and Lupu still won with the first movement of the Third. He quickly told the press "I really do not like competitions at all," and he described himself as essentially an autodidact. "My first teacher took me to every orchestral concert, and I am also grateful for what I learned in Moscow, but I think of myself, basically (in music anyway), as somebody who is more autodidactic. I took some from Furtwängler, Toscanini, everywhere… more and more so since I left Moscow."
Franz Schubert: Piano Sonata No. 19 in C Minor, D. 958 (Radu Lupu, piano)

Lupu graduated in 1969, but in 1970 he had a change of mind. "I used to think what a fascinating life a concert pianist must lead. But afterwards I found the 'glamor' is not always so glamorous. There are times when I don't feel in the mood to play, and yet my schedule says I must play. This means I should possess great discipline, but this is a quality I will never, never have. I am a great romantic. I have to feel everything I do; it must be spontaneous." By winning three esteemed competitions Lupu was thrust into the international limelight and declared a pianist of exceptional talent. Listeners were "struck from the start by the almost mystical quality of his playing, which was searching, poetic and profoundly responsive to the inner life of the music that seemed to unfold organically as he played."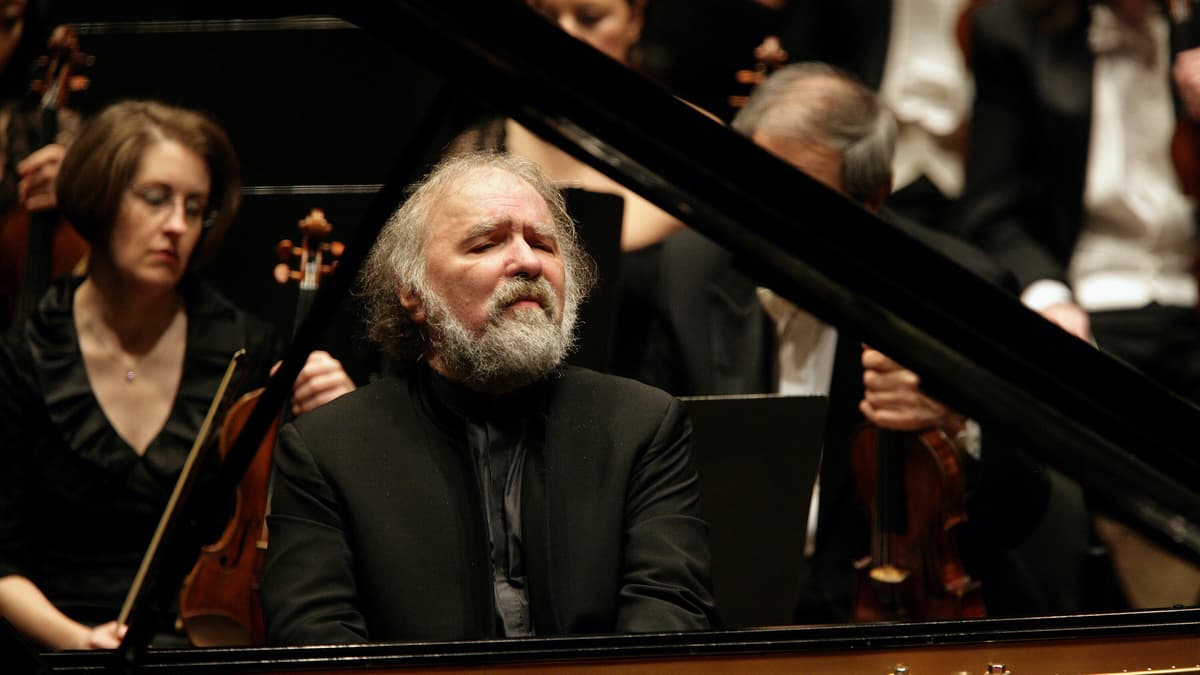 As a critic writes, "within a generally narrow dynamic spectrum Lupu could produce an extraordinary range of tonal coloring, as his physical appearance suggested that he was in communion with the eternal verities." Lupu's recording centered on the Viennese classic, although he also played Debussy, Liszt, Franck, Bartók, Enescu and Janáček. Almost as expected, Lupu disliked recording because of his self-confessed "microphone fright," and also because of his concern for the integrity of creative inspiration that loathed the editing process. As Lupu once famously said, "Everyone tells a story differently, and that story should be told compellingly and spontaneously. If it is not compelling and convincing, it is without value."
For more of the best in classical music, sign up to our E-Newsletter
Radu Lupu Plays Brahms's Piano Concerto No. 1 in D minor, Op. 15