The exceptionally gifted British composer William Baines died 100 years ago on 6 November 1922; he was just 23, yet he left behind a remarkably large body of work, which is celebrated in this new release from pianist Duncan Honeybourne, a long-time champion of Baines' music.
William Baines came from a musical family (his father was a cinema pianist and organist at a Primitive Methodist Chapel). He took piano lessons from a young age and also studied at the Yorkshire Training College of Music in Leeds, though his later compositional style was largely self-taught. At the age of 18, in the final months of the First World War, Baines was called up for military service and was sent to Blandford Camp, Dorset, for training. Within weeks he fell ill with septic poisoning and remained in fragile health after discharge from the military until his death in 1922. After the War, Baines set to composing, producing around 150 works by the time of his death, many of which were piano miniatures.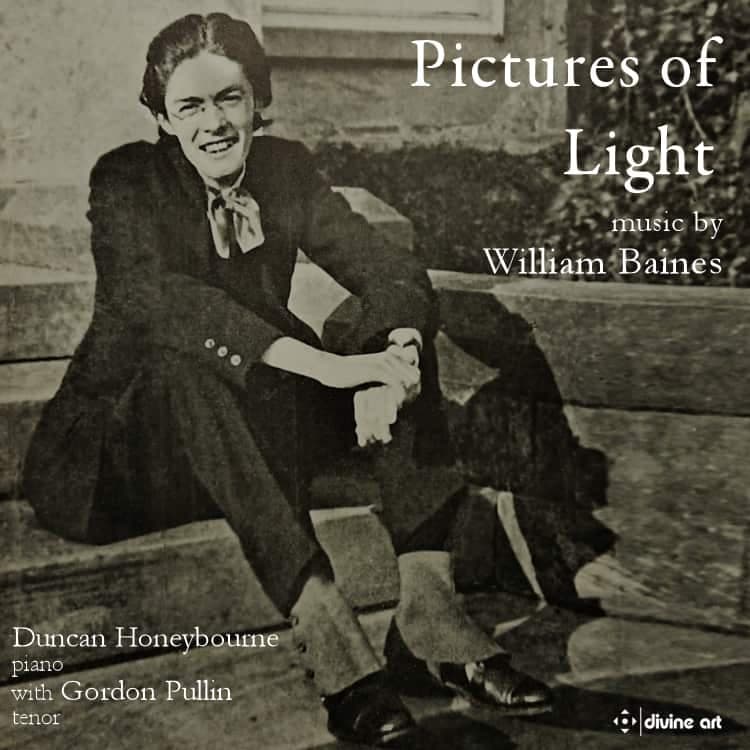 When a composer, such as Schubert or Mozart, or indeed William Baines, dies young it always begs the question "what might they have gone on to write"? There are certainly some intriguing hints throughout this generous disc.
Baines described himself as "like Debussy" and while some of his music is certainly impressionistic in style – in particular the Pictures of Light suite and the atmospheric diptych Tides, which evokes the coast and sea of his native Yorkshire – there are also unexpected and daring modernist idioms, unsettled harmonies and conflicting textures redolent of Scriabin, Ravel, and Prokofiev (Baines' Eight Preludes were written at the same time as Prokofiev's Visions Fugitives).
William Baines: Silverpoints – No. 2. Water-Pearls (Duncan Honeybourne, piano)


Some of the pieces on this disc share that particularly English romantic/pastoral soundworld of Delius and Ireland, yet everything is distinctly Baines.
William Baines: Tides – No. 1. The Lone Wreck (Duncan Honeybourne, piano)

The album includes first recordings of Eight Preludes – Set 2, and Pictures of Light, together with Baines' most well-known works, Tides and Paradise Gardens. The album also includes a suite of five songs for tenor and piano, sensitively and emotionally sung by Gordon Pullin – also a first recording. At the Grave of William Baines is a substantial piece for piano written by Robin Walker, a fellow Yorkshireman who as a boy lived near to the house in York where Baines lived and died, and whose music also draws inspiration from the natural world and local landscapes. His tribute is surprisingly muscular, playful, and rather exotic, replete with hints of Baines, and imaginatively shaped by Honeybourne.
Duncan Honeybourne is very much at home in Baines' picturesque, atmospheric music. He is ever alert to the ecstatic climaxes and sweeping, Lisztian romanticism, bringing supple, flexible tempi and subtle rubato to passages which feel almost improvisatory. And then there is a glittering clarity and multi-layered textures coupled with a gorgeously warm, yet transparent piano sound.
This album is a wonderful introduction to the imagination, originality and genius of William Baines, brilliantly illuminated by Duncan Honeybourne's compelling performance.
William Baines: Pictures of Light – No. 1. Drift-light (Duncan Honeybourne, piano)

Pictures of Light is available on the Divine Art label and also on Spotify.
For more of the best in classical music, sign up to our E-Newsletter