Most of us know Myung-whun Chung as one of the world's leading conductors. He started his career with the Los Angeles Philharmonic in 1977, becoming the assistant conductor to Carlo Maria Giulini.
The Beginning of His Career as the Assistant Conductor
Chung remembers, "I went to Los Angeles entirely for him. I auditioned and had the good fortune of being chosen. I don't think I learned particular techniques from him or anything as he always wanted you to find your own way." Chung remembers Giulini as a "gentle and noble man with a true awareness of the deeper meaning of music." For Chung, "Giulini was the closest thing to a priest." As he was starting to learn the classic German repertoire, he made the conscious decision to live in Germany. As such, following his stay in Los Angeles, Chung took over as chief conductor of the Saarbrucken Philharmonic from 1984 to 1990. "I also wanted to go to Italy," he explained, "since I love Verdi operas." Chung followed his dream and became principal guest conductor at the Teatro Comunale Florence from 1987 to 1992.
Myung-whun Chung Conducts and Performs Mozart's Piano Concerto No. 23 in A Major, K.488
At the end of the 1987/88 Season, he received the Premio Abbiati award from Italian critics, and the following year he was awarded the Arturo Toscanini prize. Chung remembers that he "never really pursued the goal-directed career path or repertoire specialization that many performers do. To my family and friends, I am just the lucky kid who manages to travel wherever he wants and does what he wants, and actually gets paid for it."
Myung-whun Chung's Conducting Debut at the Metropolitan Opera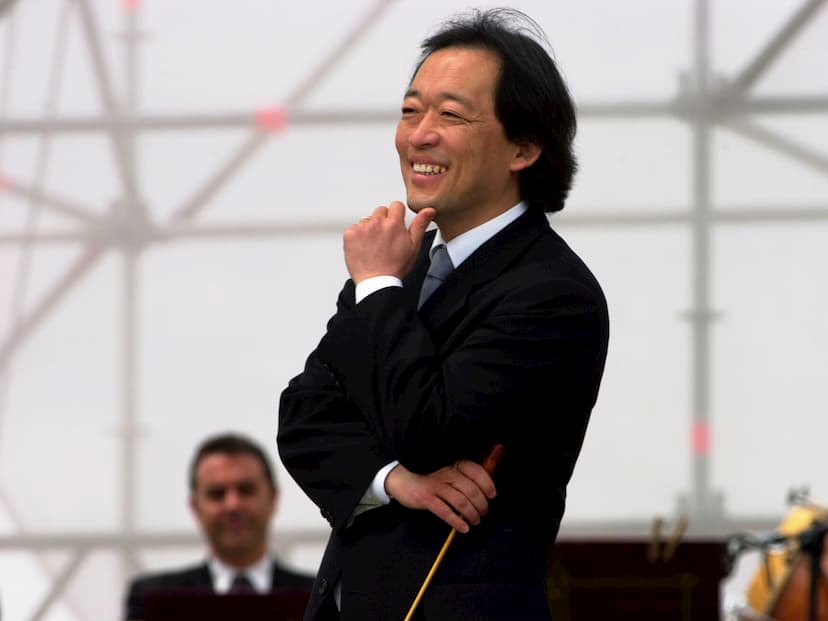 He made his conducting debut at the Metropolitan Opera in 1986, but his career really took off once he received his appointment as Music Director of the Paris Opera. Chung recalls, "I never conducted French opera at all until I actually lived in Paris, and I could not even speak a word of French when I arrived there!" Particularly noteworthy was his devotion to French composer Olivier Messiaen, having recorded the majority of his orchestral music, often in the presence of the composer. In fact, he directed the world premiere of Messiaen's last work: the Concert à quatre for four soloists and orchestra, which the composer had dedicated to Myung-whun Chung and the Orchestre de la Bastille. As Chung excitedly explained, "Giulini was the priest while Messiaen was the saint."
Olivier Messiaen: Concert à quatre (Catherine Cantin, flute; Heinz Holliger, oboe; Yvonne Loriod, piano; Mstislav Rostropovich, cello; Bastille Opera Orchestra; Myung-Whun Chung, cond.)

His Piano Study Under the Tutelage of Maria Curcio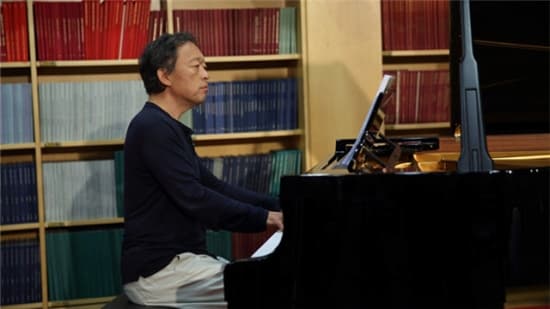 Myung-whun Chung was born on 22 January 1953 in Seoul, South Korea. One of seven children, the entire family was highly musical. As he explained, "I could not avoid music. I often joke that my musical training began nine months before I was born." He initially embarked on a musical career as a pianist, and made his debut at the age of seven with the Seoul Philharmonic Orchestra. Later he studied piano with the exceptional Maria Curcio, the last and favorite student of Artur Schnabel. She passed on the legacy of her teacher, and her lessons were incredibly intensive. "Curcio had very strong views and wouldn't compromise in her art; she was releasing what was inside, emotionally." Chung placed second in the Tchaikovsky piano competition in 1974, and after graduating from Julliard he quickly turned to conducting. Actually, he had been studying conducting for a very long time already and felt that he needed to make a choice. "It was a very difficult decision to make," he explained, "but I really did not want to do both. Of course, I have always enjoyed playing the piano in chamber music with family members over the years, with my sisters, violinist Kyung-wha Chung, and cellist Myung-wha Chung."
Chung Trio performs Arensky: Piano Trio No. 1, Op. 32 (excerpt)
Chung's Conducting Journey With the Seoul Philharmonic
After spending several decades in Europe, Chung decided to return to Korea and conduct the Seoul Philharmonic. Wanting to give something back to his birthplace, he "was looking to help young Korean musicians succeed, and to educate them to feel the joy of classical music." As he explains, "my key mission is to make the young recognize the long historical chain of genius, starting with Bach, that makes classical music richer and deeper than a lot of modern popular music. As a performer who believes that all music is beautiful, these days I must also be an educator and a persuader." For Chung, Seoul has something of the same musical spirit that Italy had 200 years ago. "Part of this is simply the Korean make-up. Koreans are fundamentally passionate people, they love to sing, and they channel a lot of their emotions through music." When he first returned to Korea, there were "really no orchestras of international caliber," Chung explains. "What I initially tried to do with the Seoul Philharmonic is simply get the right fundamentals in place, pick the right musicians, and get other types of support… But I have always laid down one strict rule: each performance of a given work must be better than the last."
For more of the best in classical music, sign up to our E-Newsletter
Myung-whun Chung/Seoul Philharmonic Perform Beethoven's Symphony No. 3 in E-flat Major, Op. 55 "Eroica"