The French coloratura soprano Sabine Devieilhe was born on 12 December 1985 in Ifs, near Caen, in the Calvados region of Normandy. Her parents are specialized educators, and music was not an integral part of the Devieilhe household. She received her rudimentary musical education at the Ifs school of music before entering the Caen Conservatory at the age of twelve to study the cello.
"The cello was my first love," she explains, "so I feel that it is part of what I am. But even when I was an instrumentalist I always sang too and I always wanted to be a singer." Besides studying the cello, Devieilhe also sang in a number of local choirs. "My cello professor allowed me to take time off to sing and sing and sing, so that's how I started." Her voice developed naturally and her singing teacher at the Caen Conservatory, Jocelyne Chamonin, encouraged her to pursue singing. "From there, I went to the University of Rennes and obtained a diploma in musicology and ethnomusicology, and I got into the choir of the Opéra de Rennes."
Sabine Devieilhe Sings Bellini's La Sonnambula, "Sovra il sen la man mi posa"
Devieilhe sang as a chorister in a production of Wagner's The Flying Dutchman, and she was encouraged to further her studies at the Conservatory of Paris. Singing in the class of Pierre Mervant, she was unanimously awarded first prize in 2011. Discovered by oboist and conductor Jean-Claude Malgoire, Devieilhe made her debut as a soloist at the Atelier Lyrique de Tourcoing in October 2011, singing Amina in Bellini's La sonnambula.
Immediately after that performance she received a phone call from her agent. He said, "Sabine, I know you are in Beaune for this Baroque Music concert, but would you travel a bit to Aix-en-Provence for an audition with Alain Perroux who is casting for La Finta Giardiniera by Mozart." As Devieilhe explains, "I would have needed two or three weeks to prepare myself because I didn't know this opera, but I said yes." In the event, she was engaged to sing Serpetta, and was determined to present opera in a new light. "People have the tendency to think of opera as a dusty art form that is but a souvenir of a very heavy old period," she writes, "while I think that we have an obligation to present opera like a passion."
Sabine Devieilhe Sings Mozart's "Vorrei spiegarvi, oh Dio"
For Devieilhe, opera is "a passion like any other, and I say like any other because I feel like an artisan who is working daily on a product that is still being constructed until the moment of the performance. It's the rapport with the public that I'm passionate about: this desire to present the piece as live theater, as something that is alive." While Devieilhe is passionate about singing in general, her secret love belongs to older music, "and the capacity to improvise." She writes, "I am very passionate about this characteristic. I worked a lot with French music from the 17th and 18th century starting with Rameau, and then with Handel."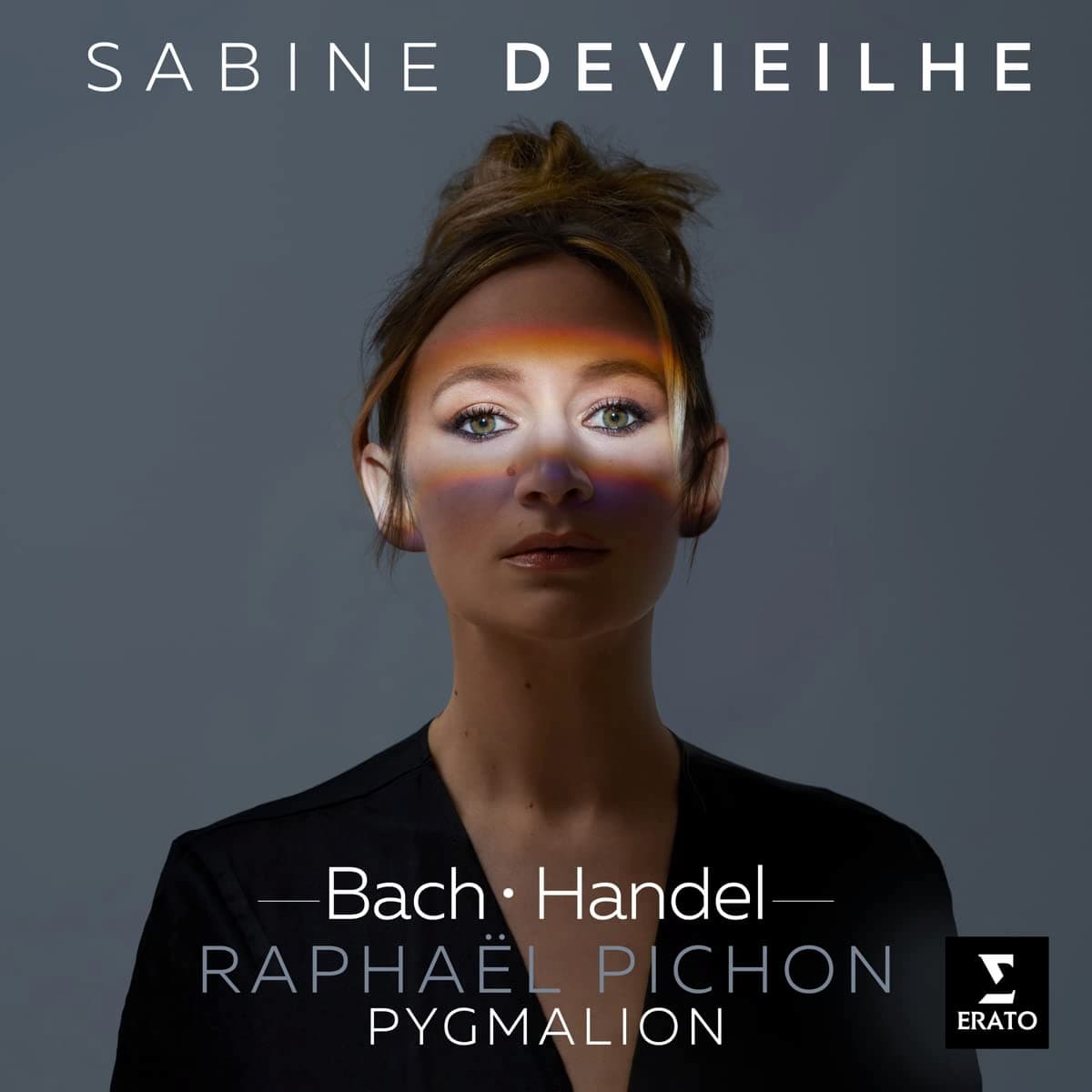 Since Handel did not make many notations on the score, singers have to rely on tradition when it comes to ornamentation. For Devieilhe this turns out to be the fun part of learning a role. "Given that I got a degree in musicology," she explains, "I'm used to thinking of a composer as the heir to an entire thinking movement at the time of the composition, and as the precursor of the subsequent movements."
Jean-Philippe Rameau: Les Indes galantes (excerpts) (Sabine Devieilhe, soprano; Isabelle Druet, mezzo-soprano; Concert d'Astree Choir; Jocelyn Daubigney, flute; Concert d'Astree Orchestra; Emmanuelle Haïm, cond.)

The Italian tradition and its virtuosity occupy a very special place in Devieilhe repertoire and at the same time in Handel's compositions. "Handel is special, not only for what he writes, but also for what he leaves to the singer's interpretation. In a da capo aria the repetition is used to enhance the feelings and emotions, and the interpreter is supposed to take possession of the music with ornamentations, to give to the public a version that we can call improved in terms of affect. A da capo aria is never about gratuitous repetition. It is done in the service of a purpose."
Any performance contains a series of layers of interpretation, starting with Handel's vision, the conductor's idea, "and then the singer on top of that. This allows me to arrive almost like a virgin and I sing with a twist that relates to my own tessitura, because it allows me to do certain things but not others. So, when we put all of this together, we have this aspect of a supplement of affect." Devieilhe early on ventured into the bel canto territory. For her, it was a revelation. "Not because of the libretto but for this art of singing, this art of the gesture! I was saying a while ago how I like to see myself as an artisan who shapes my trade a little bit each day and each performance, and for me the bel canto is the banner of this artisanal practice where the interpreter has the responsibility for her gesture." Devieilhe continues to explore new repertoire, and in 2019, she made her Carnegie Hall debut in a program of French songs.
For more of the best in classical music, sign up to our E-Newsletter
Sabine Devieilhe Sings Handel's Giulio Cesare in Egitto, Act II: "Se pietà di me non senti"