Bodily movement is such a natural and emotional response to music. I think that dance has been a part of human culture since the very beginning. It is a way of communicating, celebrating, and expressing an infinite number of feelings, moods, and emotions. And you don't need to be a professional, as anyone can dance. When people dance, they express feelings and emotions, and if that particular dancing is happening on a stage, they communicate that message to the audience. For some professionals, choreography "is an art form intimately connected to the human form, and it will tell a human story regardless of whether you intend to create a story or not." Dancing, at least to me, seems a much more direct and natural way of communicating emotions than language or writing.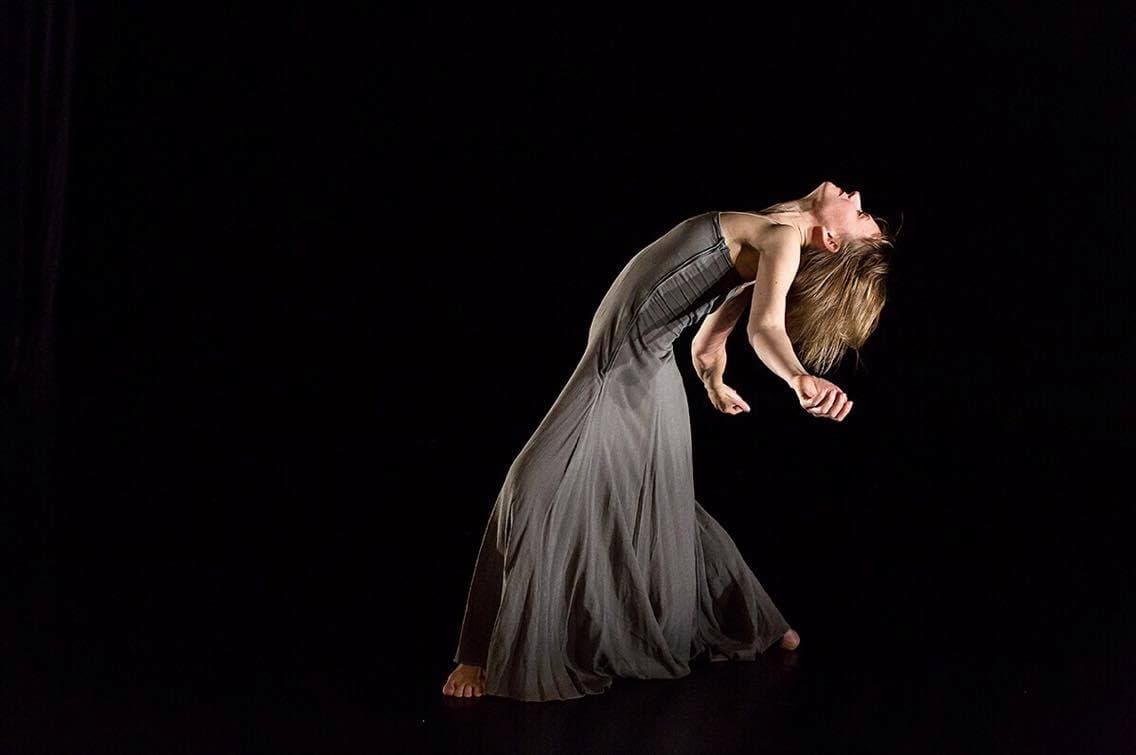 Some classical music has been specifically written to accompany dance, such as the Baroque dance suite, but I am more interested in dance interpretations of classical music that originally had little or no connection to bodily movement.
J.S. Bach: Goldberg Variations (Conrad Tao/Caleb Teicher)
The story goes that Johann Sebastian Bach composed his Goldberg Variations for the Russian ambassador to Saxony. Count Kyerslingk suffered from extended bouts of insomnia, and to ease his torment, he instructed his private harpsichordist Johann Gottlieb Goldberg to play for him. Goldberg was a former student of J.S. Bach, and he approached him to compose a piece "which should be of such smooth and somewhat lively character that he might be a little cheered up by them in his sleepless nights." Bach went to work and composed a variations set that has been called "one of the most sophisticated works ever written for the keyboard."
The Goldberg Variations have been called "sublime and compassionate, graceful, warm and relentlessly intricate." There is nothing sleepy whatsoever in the Goldberg Variations when the hands of composer Conrad Tao and the feet of tap dance Caleb Teicher get involved. The supposedly calming music becomes a celebration of being awake. There is nothing but pure happiness in the aria followed by an explosion of rhythmic vitality in the variations. There is no doubt in my mind that this particular version would have greatly cheered up Count Kyerslingk.
Franz Schubert: "Leiermann" (Stijn Celis/Sung min Song)
Franz Schubert based the concluding song of Winterreise on one of the most powerful poems by Wilhelm Müller. The "Hurdy-Gurdy player" presents a very disturbing picture of the alienation of humanity. As a barefoot man is standing on the ice, even music, "often considered a link with the divine, has become monotonous, automated and indifferent." A contemporary critic wrote, "Schubert's music is as naive as the poet's expressions; the emotions contained in the poems are as deeply reflected in his own feelings, and these are so brought out in sound that no one can sing or hear them without being touched to the heart."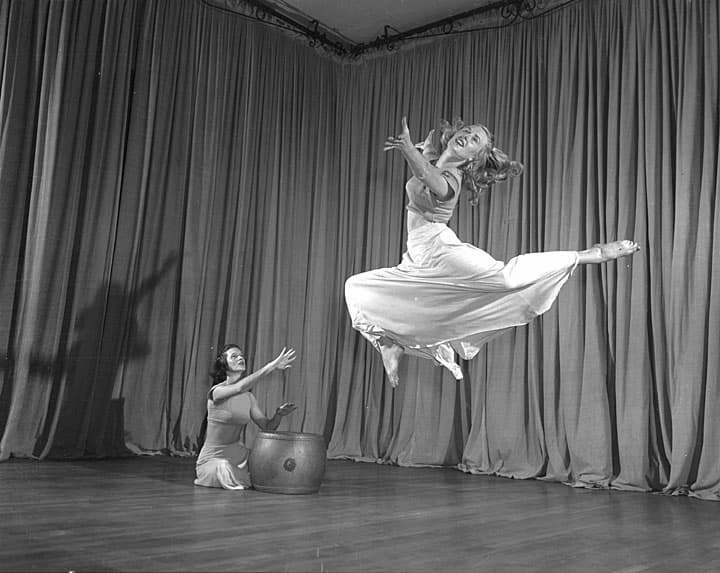 To me, Schubert's music presents a melancholic aura that creates a sense of ultimate desolation. This overbearing sense of anguish and despair becomes visible in the movements created by the featured Saarländisches Staatstheater Ballet production. There is a lot of focus on bare feet, and what a powerful and highly emotional way of expressing that the plate of the hurdy-gurdy player will remain empty forever.
Claude Debussy: "Clair de lune" (Alexandre Tharaud/Yoann Bourgeois)
The French poet Paul Verlaine wrote his poem "Clair de lune" (Moonlight) in 1869. It is an ambiguous description of a moonlit masquerade ball, alternating moments of joy and sadness. The poet takes us on a journey of self-discovery as he gets in touch with his soul in hopes of finding himself. He is looking for all kinds of distractions to feed to his soul in the form of masks, singing, and dancing. The second stanza is devoted to ease his soul with the sound of melody, and in the concluding stanza the poet acknowledges the picturesque beauty of the moonlight. Claude Debussy composed two settings of "Clair de lune," plus an instrumental version for his Suite bergamasque. Without doubt, it is the composer's most famous piece for piano, and it further inspired the French dancer, choreographer, and artist Yoann Bourgeois. He has been called a "dramatist of physics," and his gravity-defying performance transports us to a place and time "where time has no meaning." Will he find what he is looking for?
Wolfgang Amadeus Mozart: Davide Penitente (Bartabas/Adadémie Équestre de Versailles)
Wolfgang Amadeus Mozart composed his cantata Davide penitente on commission from the benevolent society for musicians. The text expresses repentance during Lenten season, and it supposedly helps to recognize our sinfulness, express our sorrow and ask for God's forgiveness. In the mind of the French horse trainer and film producer Bartabas, born Clément Marty, Mozart's cantata was the perfect match for an equine ballet; that's right, a ballet performed by the horses and riders of the National Equestrian Academy of Versailles.
He placed the performance into the "Felsenreitschule," a 300- year old Salzburg venue that was originally built for equestrian performances. Once you place a period instrument ensemble and vocalists in the former audience arcade, you experience a "performance submerged in an atmospheric darkness, lending it something of the sacred." It certainly is a fascinating interplay between horse and human, music and movement, and light and costumes. Personally, I love it!
For more of the best in classical music, sign up to our E-Newsletter