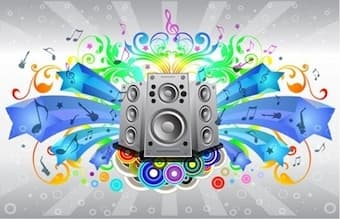 In our current musical world, we can hear, literally, anything at anytime. Want a string quartet – The Kronos is on call. Want a piano recital – voilá, Lang Lang appears (if that's who you want). A full orchestra can appear when you want them. And now let's have an opera!
But, as you fall back in time, all you may have in your media room is a piano. It's the 19th century and the only way to hear music is live. But now it's the off-season. The opera house is closed, the concert hall shut, and you want to hear a bit more Beethoven, a little bit of Liszt, or a morsel of Mozart. What's a music-lover to do?
Turn to the piano, of course. The rise of the piano in middle-class parlours meant that there was an increasing demand for music to be played on them.
Beethoven's symphonies were wonderful candidates for piano music – distinctive rhythms and wide-ranging emotions gave something for everyone. Franz Liszt, himself a virtuosic pianist and composer, took the works of nearly 100 composers to the piano, creating transcriptions, arrangements, and selections in the form of fantasies, reminiscences, paraphrases, illustrations, and variations.
Between 1837 and 1864 he did piano transcription of all Beethoven's nine symphonies. The first transcriptions in 1837 were the most favorite works: Symphonies 5, 6, and 7. Twenty-two years later he returned to the project and finished all the symphonies and then did an extra version of Symphony No. 9 for 2 pianos.
All of this was his own way of bringing to the piano the best music in world. Liszt's versions of Beethoven's symphonies are straight transcriptions, following the original as closely as possible, 'following the principle of adding nothing and removing as little as possible.' This contrasts with his other arrangements that added virtuosic embellishments to the original.
Ludwig van Beethoven: Symphony No. 5 in C minor, Op. 67, S. 464 (transcription: Franz Liszt) – I. Allegro con brio
This recording from 1985 by Jean-Gabriel Ferlan brings those 19th-century parlour days back again. Liszt's transcription brings the glory of Beethoven's symphonic work to our own homes.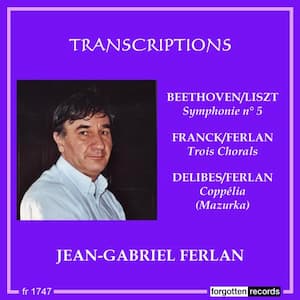 Performed by

Jean-Gabriel Ferlan

Recorded in 1986

Official Website
For more of the best in classical music, sign up to our E-Newsletter