Englebert Humperdinck (1854–1921), after his studies in Cologne and Munich, and further studies in France and Italy, became a follower of Wagner, whom he met in Italy in 1881. Wagner invited him to help with the preparation of Parsifal, and Humperdinck quickly became part of the Wagner family circle, joining the family in Bayreuth. He became a music teacher to Wagner's son, Siegfried, and the first application of his Wagnerian skills can be heard in the opera Hänsel und Gretel. That opera has been described as a 'highly original synthesis of Wagnerian techniques and traditional German folk songs…'.
Humperdinck's 1905 opera, Die Heirat wider Willen (Marriage In the Name of Honour), takes its story from Alexandre Dumas (1802–1870) and his 1843 comedy Les demoiselles de Saint-Cyr (The Young Ladies of Saint-Cyr). In the libretto by Hedwig Humperdinck (Englebert's wife), the Count and Countess have married out of duty, not love, and agree to live their separate lives and take their own lovers. The Count's uncle finds out about the situation and works to get the marriage annulled. The Count and Countess, unwilling to lose their agreeable lifestyle, pretend to get back together, and the Count fights a duel in his wife's honour. Through their forced alliance, the Count and Countess discover each other and fall in love and the uncle withdraws his request for the annulment.
In the second act Prelude, we can hear Wagner's influence immediately in the magnificent opening chords – with the emphasis in the violins, we could almost be with the Rhine maidens again. The plodding chords (giants or the duty of marriage?) change the scene to something more prosaic than Wagner would have used, but the master's hand is audible throughout.
Humperdinck started working on Die Heirat wider Willen between 1897 and 1900 under the title of Saint Cyr; it was given its premiere in Berlin on 14 April 1095 with Richard Strauss conducting.
Englebert Humperdinck: Die Heirat wider Willen – Act II: Prelude (Malmö Opera Orchestra; Dario Salvi, cond.)


This recording was made by the Malmö Opera Orchestra with conductor Dario Salvi. Salvi has been an important researcher and conductor in bringing little-known and lost works of the Romantic era back to life.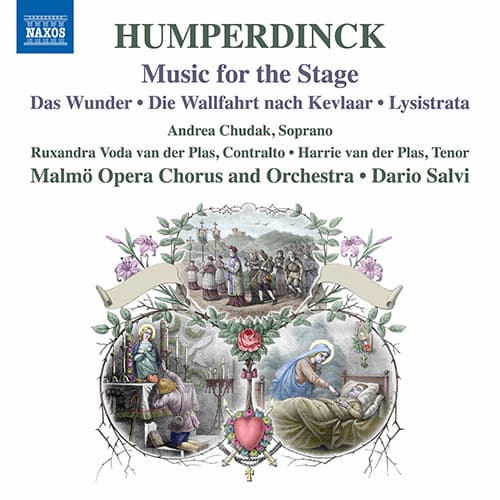 Englebert Humperdinck: Die Heirat wider Willen – Act II: Prelude

Performed by

Malmö Opera Orchestra
Dario Salvi

Official Website
For more of the best in classical music, sign up for our E-Newsletter