Murray Perahia: Winner in 1972
Since its inception, the Leeds International Piano Competition has attained a highly respected reputation as the "most coveted prize in the piano world and internationally acclaimed for introducing some of the greatest pianists of our time". Renowned artists including Radu Lupu and Murray Perahia launched their careers by taking first prize; Mitsuko Uchida and Sir András Schiff were among the Leeds' prize winners, awarded 2nd and 3rd prize respectively.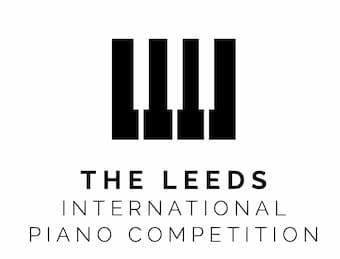 Since its inauguration event in September 1963, founder Dame Fanny Waterman was at the helm as its chairperson and artistic director until the year 2015, when she turned 95. Competition leadership was then passed on to pianist Paul Lewis, and Adam Gatehouse, conductor, radio producer and editor. Paul Lewis later stepped down from his post due to concert commitments. Sadly, Fanny Waterman passed away in December 2020, at the age of 100, and this recent competition in September 2021 would be the first one that her presence was sorely missed.
I had the unique opportunity of meeting Fanny Waterman in person 37 years ago, when she came to Vancouver to attend a recital given by Canadian pianist Jon Kimura Parker to celebrate his gold medal achievement at the 1984 Leeds Competition. An 8 year-old student of mine was privileged to receive a private lesson from her (on the Beethoven's Piano Concerto #3), after which this gifted student was invited to perform at her international master classes. Furthermore, I was offered a position as one of her teaching assistants at her studio in Leeds, UK. I was so very honoured, but unfortunately had to turn the offer down, as my own children were very young then. Up to this day, I wondered what direction my career would have taken if I followed that fate and accepted to teach under her wings. The sky would have been the limit! Nonetheless, I have faithfully followed the Leeds Competition since that encounter, as she undoubtedly was the most astute, communicative, charismatic, vivacious and inspiring mentor one could ever wish for – definitively my hero.
Jon Kimura Parker: Winner in 1984
With lofty expectations for the Leeds' artistic integrity and lingering fond memories of Fanny Waterman, I dedicated 11 days – from September 8th to 18th, 2021 – to fully focus on Medici's live streaming of this year's competition, especially when it was reported that out of 264 applicants (with 44 different nationalities), 62 candidates (from 28 different countries) were selected to be auditioned online, with China having the largest number, followed by South Korea and Japan. Interestingly, there was also rare participation from countries like Morocco, Iran, Kazakhstan, Tajikistan, Peru, Lithuania, and Armenia. 24 pianists were eventually selected to enter the second round, representing 18 countries – Austria, Bulgaria, Canada, China, Croatia, Germany, Iran, Israel, Italy, Japan, Kazakhstan, Morocco, Peru, Poland, Russia, South Korea, Ukraine & UK – the widest diversity of countries in the history of the competition. However, according to their bios, most contestants have studied all over the world at various prestigious music institutions with notable teachers and world-class artists, so the standard exhibited among the candidates was very impressive, in both musicianship and technical prowess.
The 10 semi-finalists selected were positively worthy of their inclusions. When interviewed regarding what is the most important criterion in choosing a winner, current artistic director Adam Gatehouse commented: "First and foremost, I'm looking for someone who speaks to me, who has something to communicate and has a passion to communicate it, someone that will make me sit up and listen." Such a criterion resonates with what I am looking for too, though in addition, I would like to be genuinely captivated at a visceral level, with no pretense or theatrics, no rehearsed choreography or fake drama. He or she will have to be so affecting and mesmerizing that I would be involuntarily glued to the performance, reluctant to leave the screen even for a moment. After all, viewing from the comfort of my home makes distractions inevitable!
Although I concurred with the values and objectives of the jury (from interviews on Medici), my choice of 3 finalists (out of the selected 5) differed from theirs, especially in the appointment of the winner Alim Beisembayev (born in Kazakhastan, educated in the UK, age 23). For me, the most outstanding performances were delivered by:
1. Xiaolu Zang (China, age 21): sensitive in expressivity, meticulous in articulation, intellectually sophisticated, stylistically genteel, refined nuances, dazzling in a dignified way.
2. Hyunjin Roh (South Korea, age 20): generous and tasteful sharing of emotions, wide range of tonal colour, spontaneous risk taking, powerful display of flamboyance, joy exuded in collaborative music making.
3. Yuzhang Li (China age 22): captivating recitalist, intellectually interesting, emotionally intense, juxtaposition between control and passion, dramatic tension (creating exciting vibes) in the music.
4. Kaito Kobayashi (Japan, age 25): subdued and subtle presentation, reserved and elegant interpretation, poetic and inspirational flair.
5. Ariel Lanyi (Israel, age 23): thoughtful and polished, cool, calm and collected, seasoned and experienced stage presence, scholarly portrayal, wide-scoped perspective.
Regrettably, the ultimate winner Alim Beisembayev did not appeal at all to my musical instincts. He did not "speak to me", nor did he "make me sit up and listen". Especially at the final concerto round, I thought his choice of Rachmaninoff's "Variations on a Theme by Paganini" was light weight, especially in contrast to Bartók's Piano Concerto #3 and the Brahms' Piano Concerto #2 rendered by the other 2 top medal winners. Pianistically, he was skilled and competent, but his bland and aloof musical persona left me unmoved and stoic. During all his recitals, I got off my chair intermittently and exited the room frequently, and so was utterly surprised at the end to find him the first prize winner! Nonetheless, I could see that he would make an apt ambassador for the competition – "Face of Leeds"- with huge marketability possibilities. For me, I was expecting a more profound stature, and of course, some magic – which was absent in all of the finalists.
A review from The Guardian noted that out of the 5 all-male finalists (hint of an exclusive Old Boys Club), 3 of them were alumni of the Purcell School of Music, and subsequently attended the Royal Academy of Music and the Royal College of Music in London. Whether it was intentional or co-incidental, I was intrigued by the fact that after so much publicity espoused by the competition, boasting about the historic diversity of its multi-national participants, the results inadvertently reflected "nationalism" bordering "protectionism". In their promotional announcements, an "outward-looking" image was projected, yet in essence, an "inward-looking" element was lurking around the corner. Very puzzling indeed!
The following thought-provoking quotes are from the article "Are Music Competitions Instrumental in Establishing Successful Careers?" by Andrew Clements of the Guardian on 19th September 2021:
"What can almost be taken for granted nowadays is the technical assurance of all competitors; standards were very high, and it's worth pointing out that three of the finalists, including the eventual winner, went to the Purcell School in London, and then on to one of the capital's music colleges."
"But the status of any musical competition depends on the calibre of its previous winners, and what they go on to achieve, and it's many years since a pianist of genuine world class emerged as a result of winning in Leeds."
I have always questioned the validity of such competitions, as their value hinges on the popularity and demand sustainability of today's winners. To quote Leila Getz, artistic director of the Vancouver Recital Society:
"The important point about competitions, I think, is that they give young artists an opportunity to be heard worldwide due to current live streaming possibilities. It is invaluable exposure. Plus, they can provide financial rewards as well as the opportunity for professional representation."
The single prediction she made was in reference to the 3rd prize winner, Ariel Lanyi: "I believe that he'll have a fine and lasting career as his music making is informed by a wide range of interests."
As I write this article, I am already religiously following the 18th Chopin Piano Competition with all 87 first round candidates from all corners of the world transmitting their programs online from Warsaw. I will fervently anticipate its outcome. These are certainly extraordinary times!
For more of the best in classical music, sign up to our E-Newsletter
Radu Lupu: Winner in 1969. Retired from the concert stage in 2019