Sonya Yoncheva, born on 25 December 1981 in Plovdiv, Bulgaria, had a very strong mother. In Asia we would call her a "tiger mom," in Bulgaria she is known as a "lion mother." Yoncheva recalls, "When I was born, she decided for me that I would be an artist. I started in music very early, and learned all kinds of disciplines, including the piano, history of music, harmony, and composition." Yoncheva took lessons at the National School for Music and Dance in Plovdiv under Nelly Koitcheva, and during her teenage years, she hosted a Bulgarian television show about music.
"One of the rehearsals was with a lady that came and opened her mouth and she started to sing a Mozart aria. I was so much impressed by that sound, I wanted absolutely to imitate the same." After hearing her daughter's first attempts her mother decided, "You will be an opera singer." Yoncheva was enrolled in singing lessons the following day. However, she did not fall in love with singing immediately. "I had to convince myself that I was good at this. I wanted to love, first of all, my work. And when I understood that, I really fell so badly in love, that, well, you see now the result."
Sonya Yoncheva/Max Emanuel Cencic Perform Monteverdi's L'Incoronazione di Poppea, "Pur ti Miro"
Hosting a television music show as a teenager helped her to overcome her shyness and combat stage fright. Within two years, Yoncheva won several music competitions in Bulgaria, including second place in an opera competition in the Bulgarian capital of Sofia. In 2000 she shared the award "Singers of the Year" with her rock-music brother. Only a couple of years later Yoncheva moved to Switzerland to continue her formal training at the Geneva Conservatory of Music, studying with Danielle Borst.
At Geneva, she met the world-renowned Baroque conductor and musicologist William Christie, and he invited her to sing for him "He said to me, you should learn a Baroque aria, and I really didn't have any idea how to sing this kind of music because it's so tricky." Yoncheva remembers, "I went completely with my instinct in front of him, and he's just the biggest monster of this music." On the strength of that performance, Yoncheva was invited to study at Le Jardin des Voix, Christie's academy for young singers in Paris.
Sonya Yoncheva Sings Puccini's Manon Lescaut, "Sola, perduta, abbandonata"
With Christie, she has appeared in touring productions of Purcell's Dido and Aeneas and, more unusually, Rameau's Les Indes galantes. Yoncheva has also worked with conductor Emmanuelle Haïm in productions of Monteverdi's L'incoronazione di Poppea, among other operas.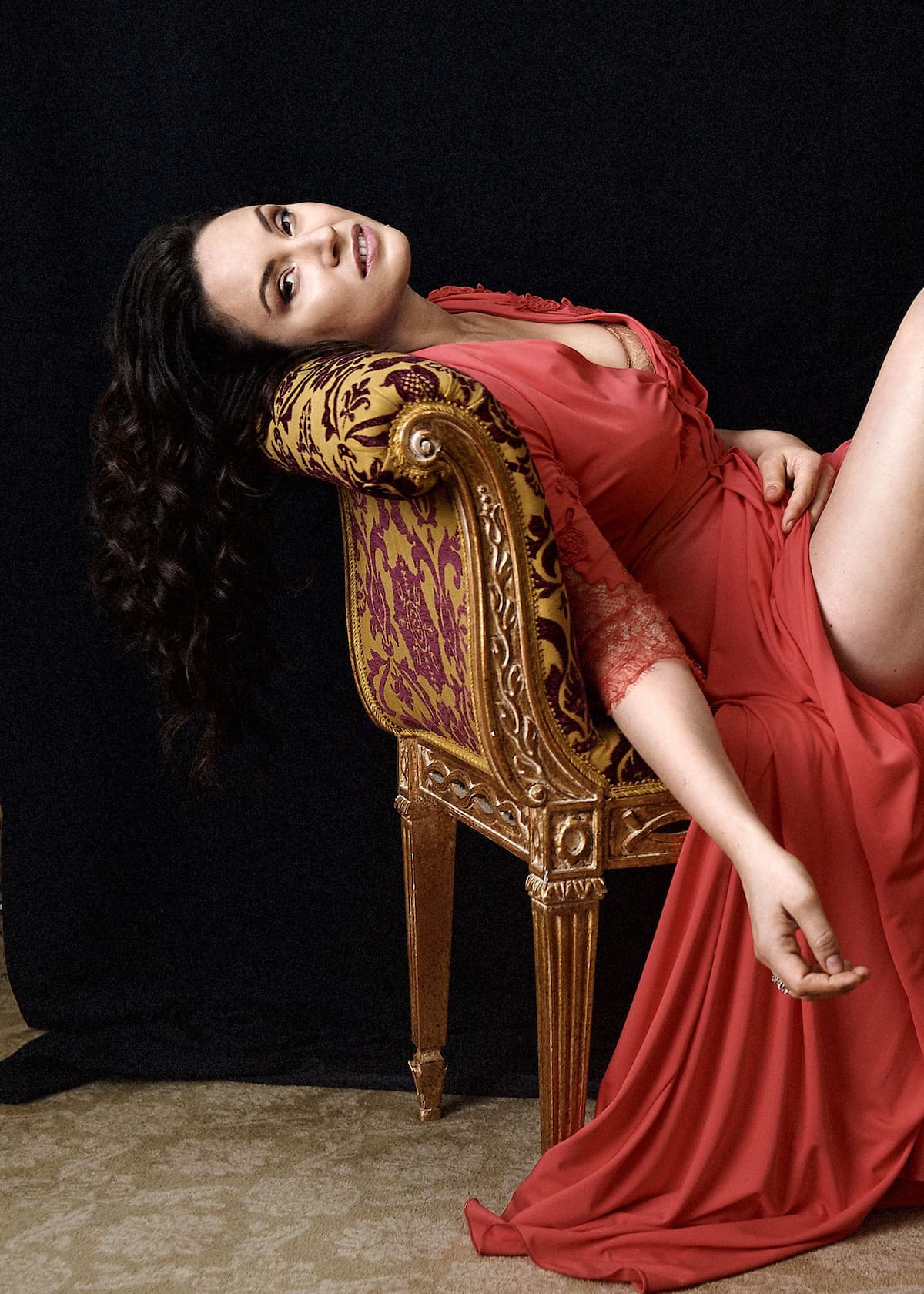 She focused on the Baroque repertoire for a while, but Yoncheva started to get restless. "In Baroque music, people say, 'OK, you are a Baroque singer, and you should keep that for all your life,'" she explains. "And I didn't want that for me. I wanted to open to another world." Not everybody was happy that Yoncheva started to explore different repertories. "They would say, 'Oh, but she's too young, she should just shut up and do the job. She should be happy that she's even here.' All these kinds of comments, and I think this is wrong. This pressure that we put on the artist, that's how the artist loses their personality. And I think this is a big pity."
Sonya Yoncheva Performs Verdi's Otello, "Ave Maria, piena di grazia"
In 2010, Yoncheva won "Operalia," the world opera competition founded and conducted by Plácido Domingo. "This is how I went into the serious stuff," she explained. She signed a contract with Sony Classical in 2013 and became a superstar at the Metropolitan Opera in 2013 when she appeared as a last-minute substitute in Verdi's Rigoletto.
Yoncheva has always been willing to take the "risk to be hated, sometimes I also quit productions because I said that way of thinking was insane, or that I don't identify with this. It was totally unacceptable to me if someone wants to, for example, cut a few pages of music just because he thinks that the composer was not very inspired or that this is boring. So my first role is always to defend the music and to defend my art form. That was me! I preferred rather be myself than to feel like a puppet. Someone told me when I was really young, "Don't be afraid to be yourself." And this is what I did, of course." Recently, Yoncheva has been named Unicef national ambassador in Bulgaria.
"Growing up in Bulgaria striving to become an opera singer," she writes, "I feel a special personal commitment to children in my home country due to my background. I would like to show children that dreams can indeed come true if you believe in them and if you follow your path continuously.
For more of the best in classical music, sign up to our E-Newsletter
Sonya Yoncheva Performs Verdi's La Traviata, "Addio del passato"