The harpsichordist and conductor William Christie is internationally famous as the founder of "Les Art Florissants." This vocal and instrument group, performing English, French, and Italian Baroque repertory and Classical opera, takes its name from the 1685 opera of the same name by Marc-Antoine Charpentier. Christie was looking to bring back the emotions of music and the arts by focusing on the baroque spirit and making it accessible to as many people as possible.
As he explained, "The aim was to form a small performing group of eight to ten voices with a few instruments. We wanted to take a critical look at composers who were being sung then, like Monteverdi or Purcell, but also to defend the little guy who wasn't being performed, and then to take a very hard, critical look at French music, and why it wasn't being sung or played." And while the ensemble has grown to roughly 100 vocalists and 100 instrumentalists when needed, all performers are still essentially freelancers, and the programs are adapted to the individual voices of the soloists in order to show them off to best advantage.
William Christie/Les Arts Florissants Perform Charpentier's Te Deum
William Christie was born in Buffalo, New York, on 19 December 1944. He started his musical education by taking piano and organ lessons, and subsequently took harpsichord lessons from Igor Kipnis at the Berkshire Music Center. He graduated from Harvard College in 1966, but he did not major in music. He actually started out as a premed at Tufts University, and then studied biochemistry. As he explained, "One by one, the things I thought I might be good at, or might be good for my career or good for my image, toppled. In my junior year, an advisor told me, 'Look, you've got to think about what you'd like to do. Doing what you like to do is the most wonderful thing in the world.'"
Christie experienced one of his most powerful experiences when Ralph Kirkpatrick performed at Cambridge's Sanders Theatre. Christie remembers, "It was an immense marathon of Bach; He was playing the first and second books of The Well-Tempered Clavier. I left the theater the second day, and I wrote him a letter essentially saying in gushing terms, 'You've changed my life.' And he wrote back, which was completely unexpected."
William Christie/ Théotime Langlois de Swarte: Sonatas by Senaillé & Leclair
Christie freely admits that he danced a kind of "hesitation waltz for four yours, and then it finally shook him." It was quite a daring choice for a young American musician in the 1970s to consider a career as a harpsichordist. Nevertheless, once he made up his mind he took lessons from Ralph Kirkpatrick at Yale, and he continued his organ studies with Charles Russell Krigbaum.
While his early recordings did show promise, Christie quickly found out that his true path lay elsewhere. He intensified his studies in musicology with Claude Palisca and Nicholas Temperly, but then the Vietnam War interfered. Christie recalls, "Yale had been wonderful and traumatic because of many reasons, but the most important reason was the Vietnam War. To stay at Yale, I [was in] ROTC and went to boot camp in Fort Benning, Georgia during the summer, which was kind of traumatic. Someone from Dartmouth heard me in a recital and I was given a year's contract at Dartmouth, but I realized this contract probably wouldn't get renewed and that at the end of the year, I'd be army fodder once again."
William Christie/Les Arts Florissants Perform Couperin's Troisième leçon de ténèbres
As such, Christie decided to move to Paris in 1970, and when he arrived he was "very happy to be a long way away from all this, and I discovered of course that I wasn't alone. We were maybe ten or fifteen American kids, essentially draft-dodgers." Christie's choice of Paris was not motivated by musical considerations, but "France was a country that received people like me, people who needed essentially a haven."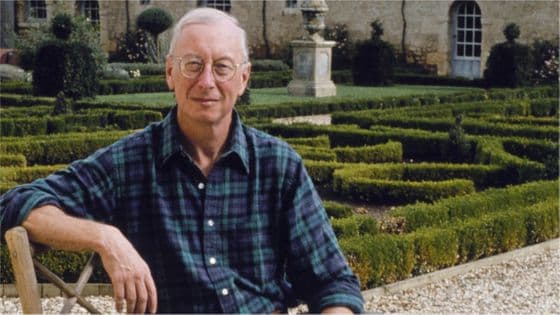 Early music, according to Christie, was at that time not at all as advanced as it was in England or in Holland. "I traveled a lot," he explains. "I was living the life of the Frenchman, or so I thought. I got myself involved with some extraordinary young musicians doing contemporary music. I forged ties with people in Holland, went off to audition for Gustav Leonhardt. I did lots of work in England, which meant that within two or three years, I found myself as a kind of a nomad specialist in contemporary music and a harpsichordist doing 18th and 17th century music." For Christie, "music was the thing that really accompanied the most profound moments in my young life. I was never alone, because music was there. It would help me out when I was feeling blue or feeling wonderful. I had doubts whether I could make it professionally, but I carried music with me as something that was going to help my life and make it better."
For more of the best in classical music, sign up to our E-Newsletter
William Christie/Les Arts Florissants Perform Handel's Susanna Oratorio HWV 66