Edita Gruberova, the eternal high priestess of "bel canto" is simply a legend. Sporting perfect intonation, ornamentation, and clarity in tone and diction, her vocal agility, dramatic power, and endurance are unsurpassed. And we may add an engaging stage personality and a natural gift for comedy to her truly unique vocal ability. As a critic writes, "Gruberova possesses an almost superhuman technique, which enables her to deliver some of the most difficult arias in the soprano repertoire with apparent ease, and apparently no hint of nerves."
The "Queen of Coloratura," as she is affectionately called, has appeared on all the important operatic stages and sung the greatest roles for more than 50 years. Her numerous recordings include Mozart's most brilliant concert arias—in which her virtuosity is unsurpassed—and during the later stage of her career, she has enjoyed huge success with a number of the most important bel canto roles. Officially, Gruberova ended her opera career with Gaetano Donizetti's lyrical tragedy Roberto Devereux at the Bavarian State Opera in Munich. The motto of her life and career was deceptively simple, "Music is the highest gift that heaven has given us."
Edita Gruberova Performs Richard Strauss' Ariadne auf Naxos, "Zerbinetta Aria"
Gruberova repeatedly explained, "singing is simply my life, it is what I was born to do." Actually, she was born on 23 December 1946 in Rača, Bratislava, in what was then called Czechoslovakia. She was the only child of her German father Gustav Gruber, and her Hungarian mother Etela Gruberova. Her father was a laborer and a volatile man who drank to excess. He was also a dedicated anti-communist, which earned him a five-year prison sentence for treason. Her mother worked on a collective farm in a vineyard. She had a pleasant singing voice and "sang folksongs and children's songs to her musically gifted daughter.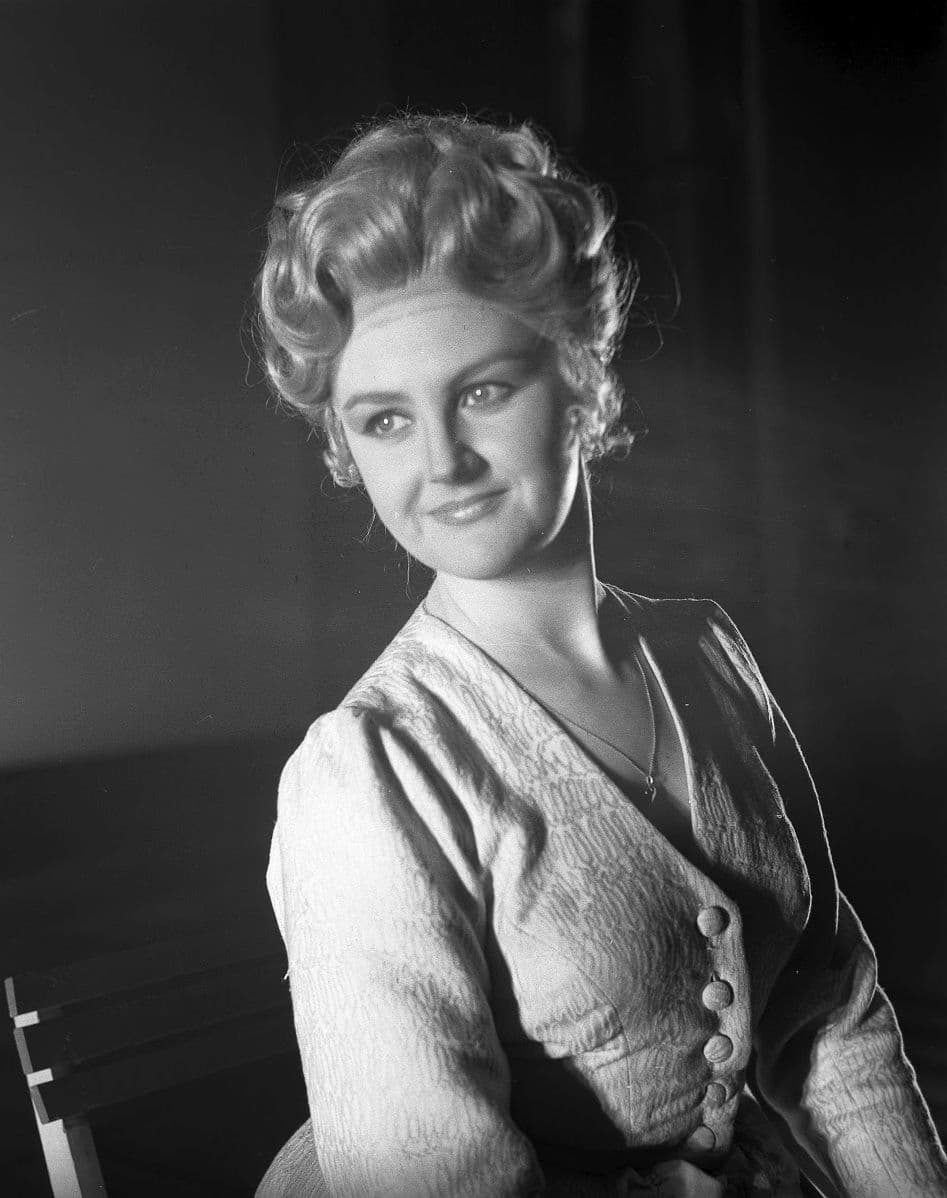 Edita remembered, "If her parents heard an opera on the radio, especially an aria, they would turn up the volume." Edita was frequently ill as a child, and her biggest dream was to become an actress. However, her exceptional voice could not be ignored and her parents suggested, "why not be an actress and a singer." For Edita, singing was the means of escaping the harsh reality of growing up, and "through singing," she wrote, "we have aired our souls."
Wolfgang Amadeus Mozart: Mia speranza adorata, K. 416 (Edita Gruberova, soprano; Salzburg Mozarteum Orchestra; Leopold Hager, cond.)

Gruberova started to sing in her school choir and the children's choir of the national radio broadcaster. She also joined the local parish choir, and from the age of 13, she began to sing solos in her local protestant church. It was pastor Julius Janko who took charge of her musical education, teaching her to play the piano and instructing her in singing. Gruberova was torn between pursuing classical studies and becoming a nurse, in hopes of gaining her independence more quickly. Janko, noticing the amazing beauty of her voice, suggested that she pursue a career as a professional singer instead. He arranged for an audition at the Bratislava Conservatory, an institution that had a long tradition of training exceptional musicians, ranging from Johann Nepomuk Hummel to Lucia Popp, from Peter Dvorsky to Gabriela Beňačková.
Edita did not know any opera arias, and as such sang a series of popular melodies. Her voice impressed the examination board and she was admitted into the class of Mária Medvecká. Gruberova credits her with "teaching her a rock-solid technique, important for her longevity as a singer, and even more importantly, to make astute repertoire choices."
Edita Gruberova Sings Rossini's Barber of Seville, "Io sono docile"
Gruberova continued her education at the Academy of Performing Arts in Bratislava, joined the folk ensemble "Lúčnica," and also appeared at the Slovak National Theatre as Elisa Doolittle in "My Fair Lady." In 1968, at the age of 22, Gruberova made her official operatic debut in her hometown, singing "Rosina" in Rossini's Barber of Seville. In that year she won third prize in a singing competition in Toulouse, France. That international recognition translated into a two-year contract at the opera house in the central Slovakian town of Banská Bystrica. She took on a number of roles, including the four soprano roles in The Tales of Hoffmann, and she credits her appearance as "Violetta" as one of her most significant learning experiences. "The casting of "Violetta" must be determined by the First Act, as the coloratura has to be sung," she explained. "If it is blurred or faked then that is not what Verdi wanted."
Throughout her career, Gruberova would restore the interpretative value of coloratura singing by investing every note of the high flying, virtuoso roles she sang with meaning. She knew that opera fans were swept up in the sheer pyrotechnics of a coloratura role but "that was the easy part," she said. "The hard part is conveying emotion through technical feats. Even the last high note must say something. This is part of the character. Then it becomes interesting. Otherwise, it's nonsense singing." And she added, "The higher the notes go, the better I feel."
For more of the best in classical music, sign up to our E-Newsletter
Gruberova/Zancanaro Perform Verdi's La Traviata, Act II "Madamigella Valery"