Sometimes, when we listen to music from the Classical Era, we think, we suspect, we believe it might be a little, shall we say, formulaic? When you get involved with the phenomenon of Musical Dice Games, you can see how this might be true.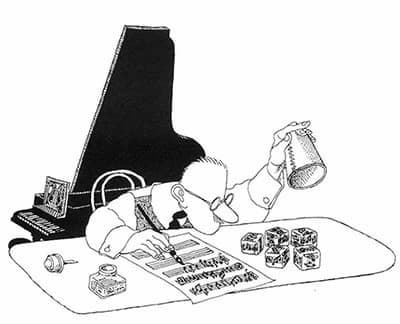 In a Musical Dice Game, you throw dice and use the number generated to pick measures: measure 1 from column 1, measure 2 from column 2, etc.
One of the earliest ones we know about comes from 1757, with Johann Kirnberger's Der allezeit fertige Menuetten- und Polonaisencomponist (The Ever-Ready Minuet and Polonaise Composer). In this chart, he gives you choices for rolling 1 or 2 dice (einem Würfel or zwein Würfeln) so a choice of 6 or 12 melody pieces. Roll your 2 dices and on the next 6 rolls you get, for example. 2-5-12-4-10-11. Each dice toss is a new measure. On the chart you would have music measures: 10-56-146-12-101-141.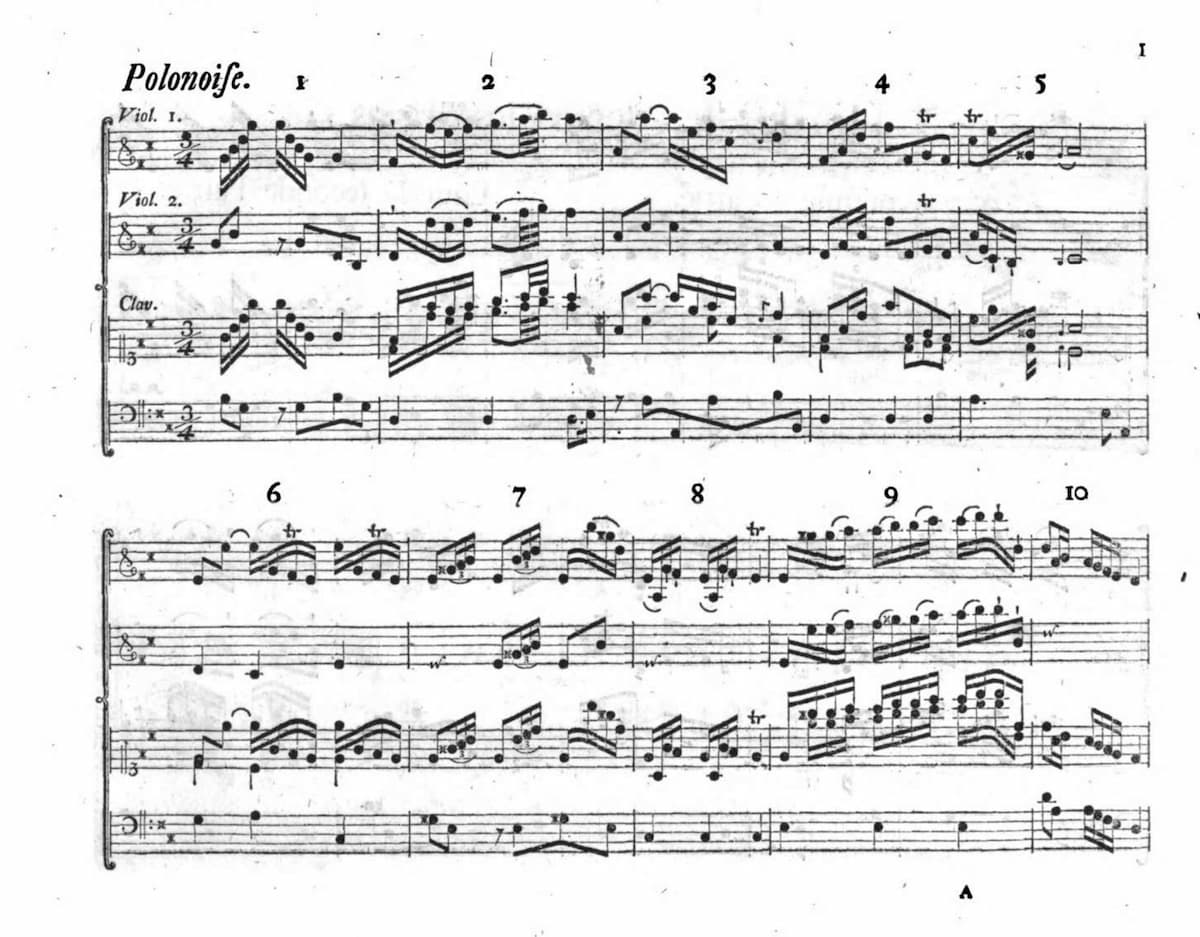 Our measures would be:

For a Polonaise, Kirnberger proves 154 measures in the key of D for a polonaise, another 96 measures for a Minuet, and 96 measures for a Trio. The medium is the string quartet.
Take a look at the 1767 edition.
If you want, print the score, cut it up into parts (don't mix the Polonaise measure with the Minuet or the Trio measures!), and then construct your score as you roll the dice.
Other composers were also intrigued with composition in this manner and so we have examples of this from C.P.E. Bach, who gives instructions for composing six bars of double counterpoint at the octave (without knowing the rules) in 1758 and Maximilian Stadler's instructions for composing minuets and trios in 1780.
The most famous of these games was attributed to Mozart by his publisher Simrock in Berlin. The manuscript is in Paris at the Bibliothèque Nationale but is available online. He wrote it in 1787 and Simrock published it in 1792.
Mozart didn't leave any instructions, but, based on the other dice games of the time, the rules are the same. Mozart's Dice Game is for the construction of waltzes, and it's estimated that one could construct 759,499,667,166,482 different yet similar waltzes.
For more of the best in classical music, sign up to our E-Newsletter