Not to be confused with Leonardo da Vinci, Leonardo Vinci (1690-1730) was an influential Italian composer, best known for his operas. In fact, his music had a direct influence on a number of composers of the next generation, most notably Pergolesi and Hasse.
According to scholars, Vinci "forged a new aria style, which can be regarded as the beginnings of Classicism." Vinci collaborated extensively with Pietro Metastasio, whose poetry became the ideal vehicle for this new style. Vinci hailed from Naples but he scored his biggest successes in Rome, with the music journalist Charles Burney writing, "so great was the success of this drama, that Vinci was called upon to furnish at least one opera every year until 1730, when he composed two." The notoriously fickle Italian audiences did not "want to see again any piece that they had already seen another year, unless it is some excellent opera by Vinci." Burney made no secret that he considered Vinci a "revolutionary in the musical drama." He writes, "Vinci seems to have been the first opera composer who … without degrading his art, rendered it the friend, though not the slave to poetry, by simplifying and polishing melody, and calling the attention of the audience chiefly to the voice-part, by disentangling it from fugue, complication, and labored contrivance."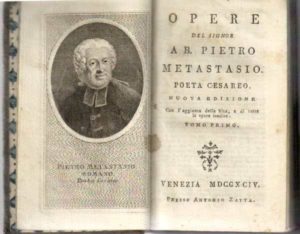 Leonardo Vinci: Partenope
As it turns out, the great revolutionary Leonardo Vinci also had a number of fatal weaknesses. For one, as one of his friends reported, "he was a man who would have gambled his eyes away." But much more deadly was his fascination with women, preferably married! Affairs with married partners generally rely on a good deal of discretion, something Vinci simply did not possess. Even worse, he would publically boast to his friends about his amorous conquests, turning gossip into public knowledge. Although this would make for a suitable opera libretto, it's rather more embarrassing in real life.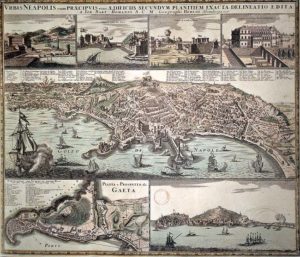 On 28 May 1730 in Naples, on Sunday at the 17th hour "Vinci died from a colic pain in an instant without even been able to confess." The rapid manner of his death immediately gave rise to rumors of poisoning. It was suggested that one of his love conquests had taking revenge for his indiscretions by slipping copious amounts of poison into his cup of hot cocoa. A tribute tellingly stated, "Vinci composed with much spirit, but his behavior was divorced from the talent that he had. May God give him paradise for his talent."