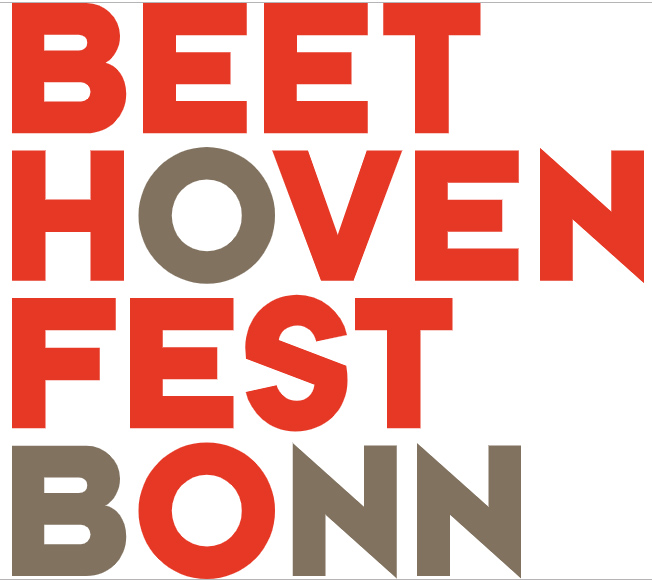 The year 2020 is going to be a Beethoven year without a doubt. Leading the international examination of the master's works will be his native city of Bonn and the Beethovenfest Bonn 2020.
Nike Wagner started leading the Beethovenfest Bonn in 2014 and 2020 will see her last year as director of the festival. Her musical roots are deep, as she is the great-granddaughter of Richard Wagner and the great-great-granddaughter of Franz Liszt. A noted author on Wagner, drama, and literary criticism, Ms. Wagner courted controversy with her 2006 article about the public funding of the Bayreuth Festival.
One of her innovations as director of the Beethovenfest has been an emphasis not only on Beethoven's symphonies but also on his chamber music. Bringing forward his lesser-known repertoire has resulted in a broadening of Beethoven's appeal. Getting Beethoven out of the symphony hall and into smaller venues can only deepen our knowledge of him.
For the Beethovenfest, she's tried to present a different Beethoven. Yes, all the symphonies will be there but not as you generally hear them. In one set of concerts, they'll be given on period instruments, and conducted by Teodor Currentzis, who Ms. Wagner considers one of the most charismatic conductors today. The symphonies will also be presented in the Franz Liszt transcriptions which are rarely heard as part of the normal piano repertoire.
Liszt: Beethoven – Symphony No. 6 in F Major, S464/R128: IV. Allegro (Konstantin Scherbakov, piano)

In addition, Beethoven's Fidelio will be on the program but not just as an opera. On 5 September will be Fidelio 1944, which recreates Toscanini's performance of Act II in December 1944 with the NBC Symphony Orchestra. It will be presented as 'a multi-media reflection of the state of the war in 1944. It includes filmstrips in the spirit of military propaganda movies, historic reports from the front and radio addresses by Thomas Mann.' A Fidelio en miniature version staged by the Salzburg Marionette Theatre brings a magic performance that turns the old plot into a 'modern story of hope.'
Beethoven: Fidelio, Op. 72: Act I: Quartet: Mir ist so wunderbar (Sally Matthews, Marzelline; Christine Brewer, Leonore; Kristinn Sigmundsson, Rocco; Andrew Kennedy, Jaquino; London Symphony Orchestra; Colin Davis, cond.)

The source of Beethoven's libretto was Jean-Nicolas Bouilly's French libretto Léonore ou L'amour conjugal, and it was set by more composers than just Beethoven. Beethoven's 1805 setting was matched by settings of Leonora by Ferdinando Paer (1804), Johann Simon Mayr (1805), and Pierre Gaveaux (1798), among others, and they will be presented along with the variety of Beethoven.
Paër: Leonora, ossia L'amore conjugale: Act I: Fedele mio diletto, fa presto non tardar (Edita Gruberová, Leonora; Bavarian Radio Symphony Orchestra; Peter Maag, cond.)
Another key to the festival is the pairing of works that you wouldn't expect to see together on one program, such as the Grosse Fuge paired with Schoenberg and Busoni, or Beethoven's Violin Concerto paired with Bartók's Concerto for Orchestra, his re-imagining of the concerto as a symphony. The performers feel the disparate composers match well together. It will be a challenge for the audience to follow them down that path.
Beethoven: Violin Concerto in D Major: III. Rondo: Allegro (Anne-Sophie Mutter, violin; New York Philharmonic Orchestra; Kurt Masur, cond.)
Bartók: Concerto for Orchestra, BB 123: II. Giuoco delle coppie: Allegretto scherzando (Philadelphia Orchestra; Christoph Eschenbach, cond.)
When asked what she would like audiences to come out of the Beethoven year knowing, Ms. Wagner said 'Beethoven risks being the composer of the "Ode of joy" only! But, in fact, all I am hoping for is that people get a broader view of this eminent composer: there is the most marvelous chamber music, there are his sonatas, quartets, songs…'
We asked about life after Beethoven and Ms. Wagner noted that 'Before I became an artistic director of festivals, I used to be an author. I wrote books on several cultural subjects. This is where I want to go back. Just imagine: quiet writing, peaceful family life….' And so, once we've all had a lot of Beethoven, we'll go back to our worlds as well, but much enriched by all that we've heard through our own Beethoven year.