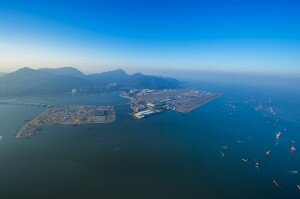 I've been traveling extensively throughout the world, and for me personally, Hong Kong International Airport still ranks as one of the best such facilities in the world! Built on a large artificial island, it replaced the old Kai Tak Airport and started commercial operations in 1998. Expanding rapidly, the airport has a total of 90 boarding gates and 12 virtual gates used as assembly points for passengers. They are currently building a third runway and a new passenger concourse to go along with this expansion. And listen to these numbers; in 2016 it served over 70 million passengers, shipped roughly 5 million metric tons of cargo, and operated nearly 412,000 departures and landings. It's enough to make you dizzy, but everything is smoothly organized to get passengers in and out as quickly and efficiently as possible.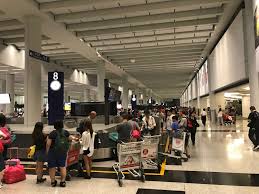 Long lines of travelers are herded through shopping arcades and food stores, and courteously pointed towards ample immigration counters and eventually towards customs or airport gates. The only bottleneck in the entire operation, and not surprisingly so, is generally found in the arrival hall with thousands of people waiting to claim their luggage. So fancy my surprise of being greeted by my old friend Johannes Brahms while waiting to collect my suitcase.

Johannes Brahms: Hungarian Dance No. 1 in G minor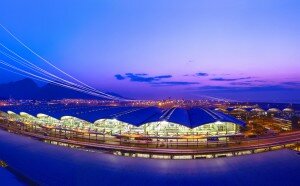 Background music is hardly new, and you find it happily—or unhappily as the case may be—in everything from shopping malls to hotel toilets. The whole notion of background entertainment started to seriously take hold with the advent of taller buildings as canned music played throughout elevators, lobbies, and observatories. As a writer in 1931 hypothesized, "Next to roller coasters and airplanes, elevators were perceived by many as floating domiciles of disequilibrium, inciting thoughts of motion sickness and snapping cables."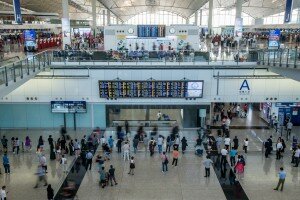 Gentle background music, it was speculated, helped to minimize that particular terror, with music helping to take their minds off the experience. More recently it has been suggested that "elevator music was there as a distraction to fend off boredom, as it took a rather long time to get from floor to floor." Nowadays nobody is scared of elevators or airplanes anymore, except perhaps when a certain airplane manufacturer deliberately waits for two fatal crashes before addressing a safety issue that they had known all along. And nobody is bored waiting for their luggage anymore, as everybody mindlessly thumbs through their smartphones. So what's the point of a soothing second movement from a Marcello oboe concerto?

Alessandro Marcello: Oboe Concerto in D minor – II. Adagio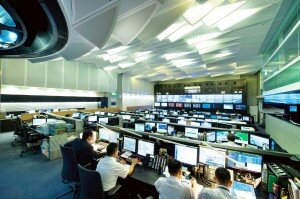 Interlude wanted to know, and repeatedly contacted the Hong Kong Airport Authorities. Their answers to specific questions, while friendly and courteous in a typical non-descript PR way—remained as cryptic as the Cretan hieroglyphics. They were almost fearful that we might inadvertently uncover some highly confidential government secrets! Anything that blatantly obtuse just begs to be speculated upon. Canned music was originally seen as a sign of classy refinement, but by the early 1970s people in the West started to find elevator music irritating. Classical music playing in the background became an irritant, and public transportation centers employed it to drive away panhandlers and miscreants.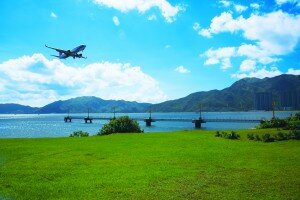 Alongside free Wi-Fi, canned classical music at the Hong Kong International Airport is probably used for the related purpose of crowd control, calming the aggressive unwashed masses flooding into the city. Yet at the same time, Bach's "Badinerie" gleefully announces that Hong Kong is not just another backwater destination but a free city capable of the widest possible spectrum of culture and arts. And as far as I was able to observe, you won't find classical music at the airports in London, Paris, Singapore, or New York. Overall, the trend at international airports tends to lean towards live classical music, with Seoul Incheon providing a permanent stage for such performances. Please let us know what kind and manner of music is playing at your airport?

Johann Sebastian Bach: Orchestral Suite No. 2, "Badinerie"