The performers on this new recording of music for viola and piano from Brazil open their notes with a very strong accusation: 'Violists can be guilty of relying too much on a short list of tried-and-true pieces'. Their response is a recording of music that isn't the typical, the usual, or even the familiar, either in content or in the names of most of the composers.
Chilean-American violist Georgina Rossi is on the faculty of the Pontificia Universidad Católica de Chile's Instituto de Música and Chinese-Canadian pianist Silvie Cheng is a teaching artist of The Orto Center at the Manhattan School of Music in New York City. Together, they have brought music by João De Souza Lima (1898–1982), Osvaldo Lacerda (1927–2011), Ernani Aguiar (b. 1950), Heitor Villa-Lobos (1887–1959), Lindembergue Cardoso (1939–1989), Brenno Blauth (1931–1993), and Chiquinha Gonzaga (1847–1936). The one familiar name, of course, is that of Villa-Lobos. What's even better is their inclusion of music by pianist, composer, and Brazil's first woman conductor, Francisca Edwiges Neves "Chiquinha" Gonzaga.
Brazil's music was never isolated. Composers such as Lima studied at the Paris Conservatoire under Marguerite Long and Villa Lobos worked in Paris from 1923 to 1930; Lacerda studied in the US with Aaron Copland and Vittorio Giannini. When he returned to Brazil, Villa-Lobos was instrumental in creating a new national style that incorporated all the different elements of Brazil's mixed music heritage. With a split between the 'nationalists' and the 'vanguard', who advocated 12-tone music, our performers have come down solidly on the side of the nationalists. Many of the composers on this album have both a heartfelt connection to the music of Brazil and can express that in a modern style.
Osvaldo Lacerda's 1977 Appassionato, Cantilena e Toccata is modern and nationalist all at once. It's dissonant but with lush harmonies, syncopated and precise.
Osvaldo Lacerda: Appassionata Cantilena e Toccata – I. Appassionato
Ernani Aguiar's Meloritmias series, which was inspired by Guerra-Peixe's works for solo flute, Melopéias, takes its name from melos=melody and Ritmias=rhythm. There are 14 works in the Meloritmias series, and only one for solo viola. The third movement, entitled 'Invitation to my Friend Christano Ribeiro' has a punning title: Ribeiro = Brook in English and Bach in German, and borrows ideas from violist Henri Casadesus's Viola Concerto in the Style of J.C. Bach.
Ernani Aguiar: Meloritmias No. 5 – III. Convite ao amigo Christinao Ribeiro
The final track on the album is the performers' arrangement of Lua Branca (White Moon) from Chiquinha Gonzaga's 1912 operetta O Forrobodó, which had an amazing 1,500 performances. The work, with text by Luís Peixoto and Carlos Bittencourt, was a mockery of Rio de Janeiro customs, making a caricature of the imitative behavior of the Rio de Janeiro elite at the beginning of the century. This revolutionary woman in Brazil's music scene was one of the founders of Brazil's first Artists' Copyright Protection Society (SBAT). Her birthday, 17 October, is commemorated as the National Day of Brazilian Popular Music. Lua Branca is one of the more than 2,000 songs she composed.
Chiquinha Gonzaga: O Forrobodó – Lua branca
The recording is exceptional for the amount of new music for viola; many of these works are being given their premiere recordings and offer an important contribution not only to viola music but also to the availability of new Brazilian music. The recording is set up like a recital, with pieces for viola and piano, for viola solo, and, in the case of Villa-Lobos, for piano solo. It's a very satisfying recording that just seems to open new pathways everywhere.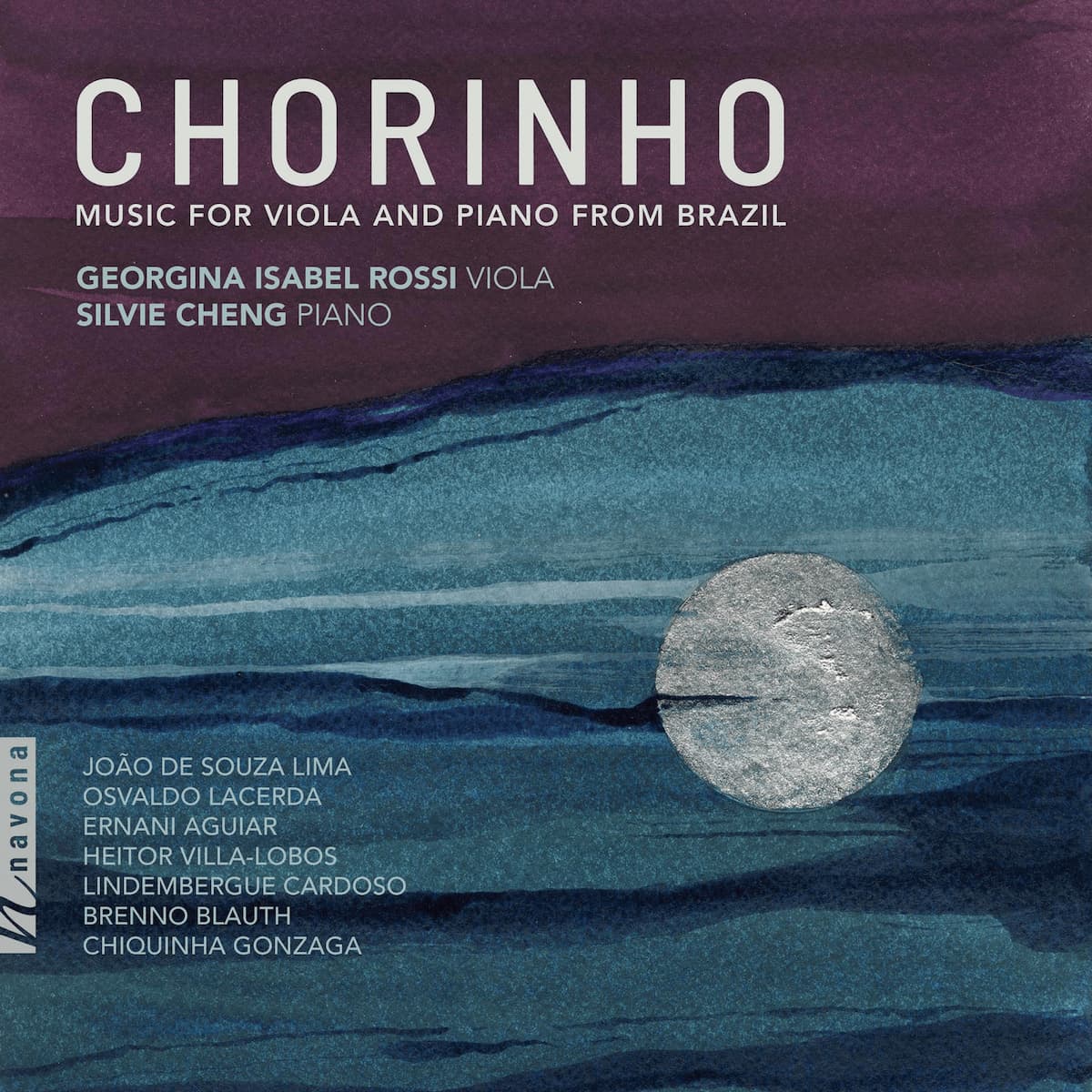 Chorinho: Music for Viola and Piano from Brazil
Violist Georgina Rossi & pianist Sylvie Cheng, Navona Records (NV6537)
For more of the best in classical music, sign up for our E-Newsletter