Heitor Villa-Lobos (1887-1959) has been described as "the single most significant creative figure in 20th century Brazilian art music." His quest to develop musical compositions using indigenous Brazilian elements fueled a number of ethno-musicological excursions into the northeastern states of Brazil. Allegedly, cannibals once captured him; such colorful tales naturally served to underscore his deep connection to his native lands. "My music is natural," he liked to say," like a waterfall. Born in Rio de Janeiro on 5 March 1887, his father Raul was a professor, writer, librarian and an amateur astronomer and musician. He was an employee of the National Library, and a strict disciplinarian. Raul had dreamed of becoming a physician, "and his sister's marriage to a famous physician was a constant reminder of the abject poverty of his childhood and his unrealized dreams." He taught Heitor to play piano, clarinet, and cello, and his son's early musical influences included frequent amateur camber concerts.
Heitor Villa-Lobos: Trio for Oboe, Clarinet and Bassoon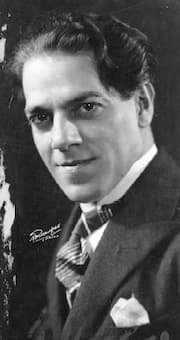 Heitor remembered in 1957, "With him I always attended rehearsals, concerts and operas … I also learned how to play the clarinet, and I was required to identify the genre, style, character and origin of compositions, in addition to recognizing quickly the name of a note, of sounds or noises… Watch out, when I didn't get it right." In essence Villa-Lobos received very little in the way of formal training. After a few abortive harmony lessons, he learnt music by illicit observation from the top of the stairs of the regular musical evenings at his house arranged by his father. And while the cello became his favorite instrument, "it was his native city's popular idioms of the turn of the century that captivated him and exerted a lasting influence on his work." He learnt to play the guitar, and became fascinated by urban popular music that sounded throughout the streets of Rio.
Heitor Villa-Lobos: Dancas caracteristicas africanas (Joanna Brzezińska, piano)


Brazil was undergoing a period of social revolution and modernization, and these changes were reflected in its musical life. The Villa-Lobos family was forced to leave Rio de Janeiro after a critical political article written by his father was published. They moved to Cataguazes, a city in the southern region of the state of Minas Gerais, north of the state of Sao Paulo. Young Heitor heard folk music and the music of the "sertaneja," or rural music. When his father died, Heitor was allowed to return to Rio and became a street musician. He lived with an aunt, who was a pianist, and he immersed himself fully into the musical milieu of the bustling city. The music of the chorões especially fascinated him, "and the impressions of this vigorous experience were of such importance that he later gave the generic designation of choros to his portrayal, in the 1920s, of a variety of Brazilian musical styles." He completed his schooling at the monastery of S. Bento in Rio, and in order to please his mother, he enrolled in a preparatory course for examination to the School of Medicine.
Heitor Villa-Lobos: Chorõe No. 1 "Chorõe tipico" (Norbert Kraft, guitar)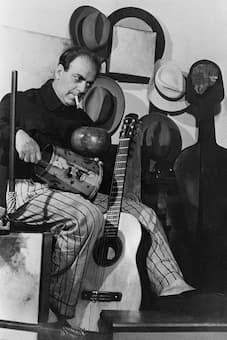 His attendance was short-lived, and he earned his living playing the cello in the Teatro Recreio, in hotels, and in the Odeon cinema. When Heitor was in his early twenties, he briefly attended the National Institute of Music and studied harmony with Frederico Nascimento. Decidedly unhappy with the constraints of a formal musical education, he soon left the conservatory. Beyond his lessons with his father and those at the Institute, Villa-Lobos was mostly self-taught.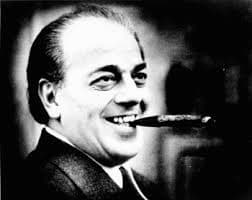 Between 1907 and 1913 he spent intermittent periods traveling to the northern and northeastern states, the Amazon, and central and southern Brazil. Scholars have written that these early years of travel "remain poorly documented, and it has been argued whether or not they constituted field research into Brazil's folk and traditional music." Villa-Lobos never discussed the specific motivation behind these travels, though he did later emphasize his "yearning for freedom, his fondness for new discoveries, and a search for his own musical identity as a Brazilian." Ideals of nationalism and Brazilian identity aside, "Villa-Lobos' early style reflects an amalgamation of many musical influences, which is particularly evidenced in a good many of his songs."
For more of the best in classical music, sign up to our E-Newsletter
Heitor Villa-Lobos: Historietas