Covid-19 has fundamentally changed the way we work, educate our children, care for others, and also the way we communicate. As a reporter stated, "the pandemic didn't bring us together; in fact, it was never going to be the common enemy that finally united humanity."
Sadly, the pandemic has had the exact opposite effect, as societies are becoming ever more fragmented. Increased extremism across the entire political and social spectrum has flooded us with conspiracy theories and hearsay testimonials. The happy embrace of disinformation and misinformation about the virus was to be expected, but it seriously eroded the relationship between the general public and professional expertise on the subject. I am sure you are wondering why I've started a blog on the birthday of Georgian concert pianist Khatia Buniatishvili, born on 21 June 1987 in Batumi, with a preamble on the effects of Covid-19? Well, Buniatishvili might well serve as a case study on how Covid-19 fundamentally changed the public narrative and discourse in music and the arts.
Khatia Buniatishvili Performs Schubert's Impromptu Op. 90, No. 3
A critic for the Guardian, generally well-tuned into the more colorful things in life, wrote in 2014. "The jury is out on whether Buniatishvili can ever be a serious artist after a shapeless Pictures at an Exhibition and Liszt as a low-grade circus act." The critic was mightily impressed by her imposing technique and her "ability to produce moments of insight and refined sensibility."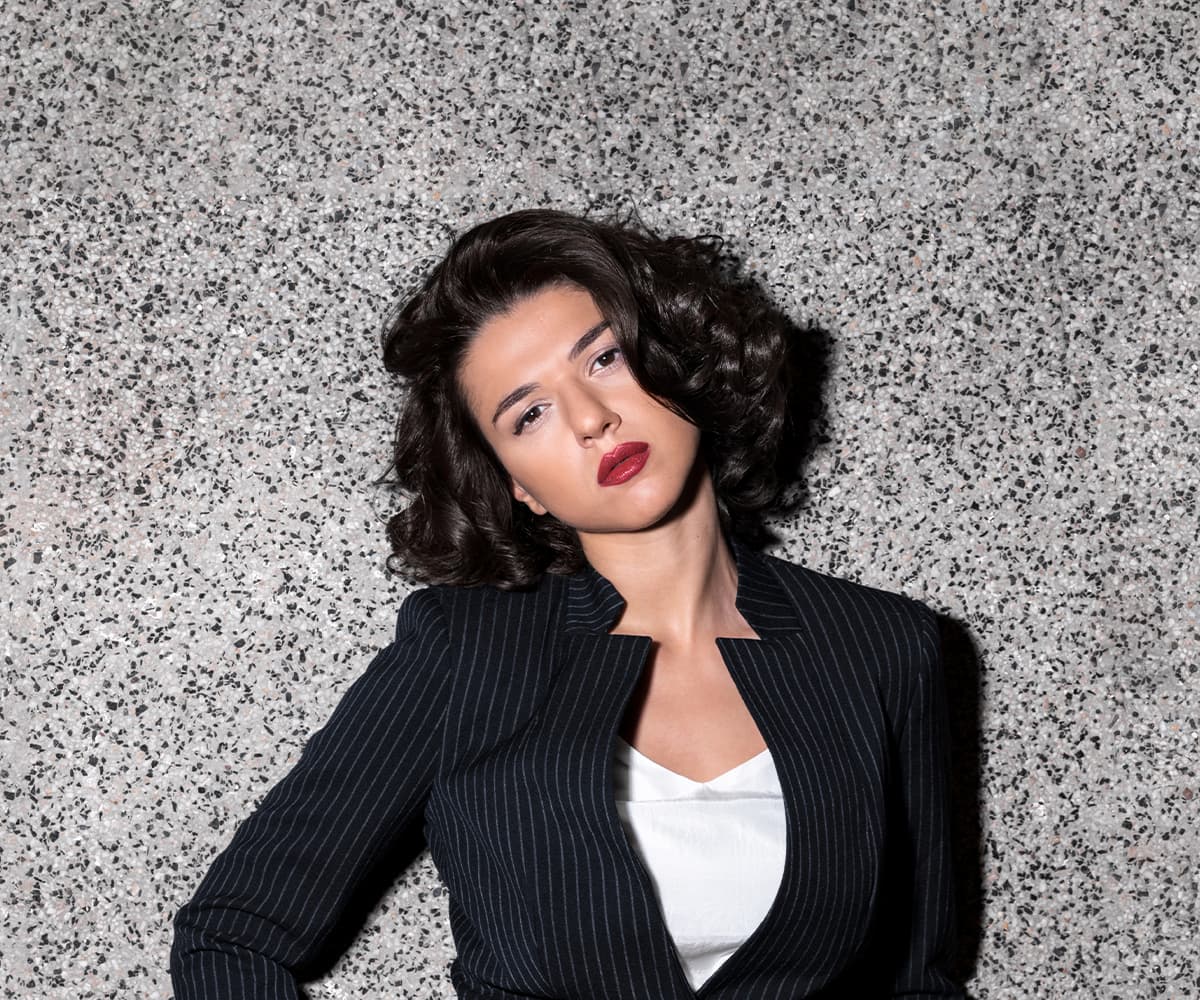 In a rather detailed musical analysis, however, the critic questioned her tendency to extremes, and "the thinking that ever faster, ever louder, is automatically the best way to go." There was no mention of her outfit or physical appearance, only the suggestion that the "programme was clearly designed for effect, and to have her fans on their feet and cheering at the end; predictably, they obliged." The reviewer concluded that her performance was "rash and immature," and that there was little indication that her "early promise would ever translate into real musical achievement." Whether you agree or disagree with this musical expert is a matter of opinion, what matters is the fact that his discussion of Buniatishvili's performance was framed in a professional and objective—and I use this word in the loosest possible sense—way.
Khatia Buniatishvili Performs Liszt/Horowitz's Hungarian Rhapsody No. 2
One year later, a Financial Times music critic wrote, "Where would we be without charisma? It may be an elusive quality to define but it's an essential quality in so many walks of life, from business to religion to culture. And there's no question that the young Georgian pianist Khatia Buniatishvili has plenty of it." And the critic continues, "a charismatic artist can take you on a journey that only they can sustain, think of great pianists of the past such as Vladimir Horowitz, Sviatoslav Richter or Sergey Rachmaninov. Today a similar position is held by artists such as Martha Argerich and Yuja Wang, one-offs who can beguile and bewitch." Having delivered her subjective yet expert opinion, the critic moves on to put Buniatishvili's performance "under a more objective scrutiny." And here she finds no sense of pulse, with speedings-up and slowings-down and a sense of breathless reactivity to every phrase… (a performance) prone to exaggerations of any kind." In the opinion of this expert, "her Schubert was problematic, and her Liszt had enough firepower that saw Death himself limping off into the night. But it all ended on a crowd-pleasing high."
Khatia Buniatishvili Performs Bach's Orchestral Suite No. 3 in D Major, "Air on a G string"
Fast forward to 2022, and a reviewer at the Barbican writes "Buniatishvili is now a grande dame du piano, wearing glossily well and a shimmering, red, figure-hugging gown. The lady in red radiates charisma…and her playing is so saturated in personality that matters such as style and history don't really register. This is music making for now, with her brand of emotional engagement often at the point of meltdown."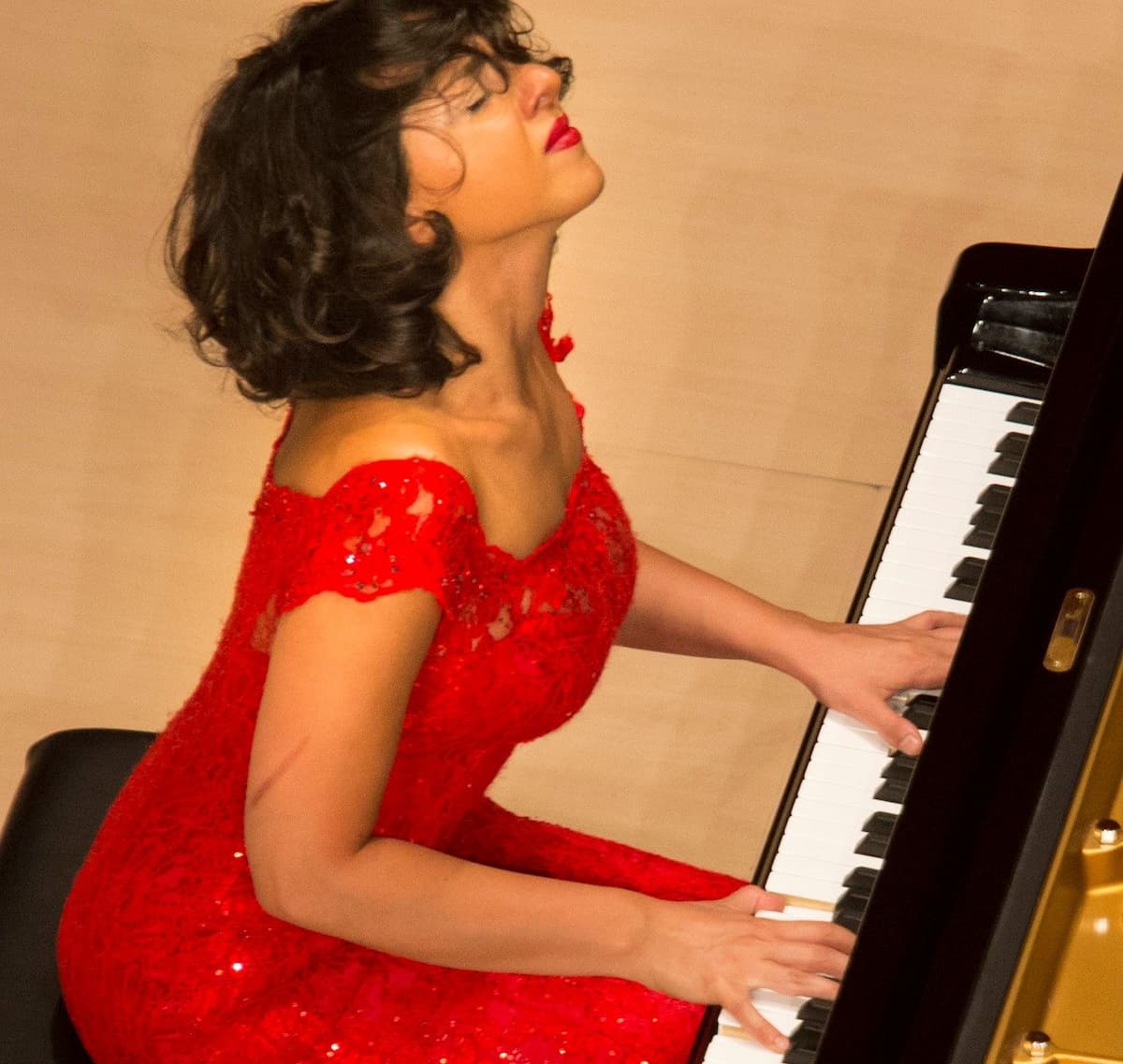 The narrative has dramatically changed, as pre-Covid attempted to frame an expert discussion, and post-Covid relying on emotive and highly personal opinions by talking about attire and emotional individuality. While this fundamental disagreement on how to approach a musical performance was well established long before the Covid-19 crisis, the coronavirus has seriously hardened the divide. Experts no longer exist, and if they dare to venture an opinion, or heaven forbid a fact, are mercilessly and aggressively shouted down. Buniatishvili has certainly played her part in this discussion, as "emotion is her guiding and motivating force," and she belligerently defends her right to "re-appropriate each work" in the emotion of the moment. "What people appreciate in my concerts as they do in rock concerts," she explains, "is that I give it all on stage. There is no limit to the performance as if there is no tomorrow." Well, classical music and rock concerts are surely going to be around tomorrow and the day after, if only as museum artifacts. I am not convinced, however, that relying exclusively on emotional subjectivity and cheerleading testimonials will be enough; wouldn't it be simpler if we gave prospective audiences the expert tools to once again became vested participants in the still continuing and living evolution of classical music? In the case of Khatia Buniatishvili we might well start the discussion with the question, "what is a musical phrase?"
For more of the best in classical music, sign up for our E-Newsletter
Khatia Buniatishvili Performs Tchaikovsky's Piano Concerto No. 1 in B-flat minor, Op. 23