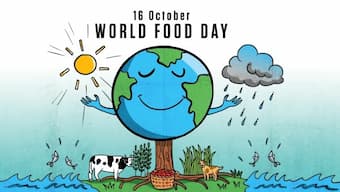 On 16 October 1945, the United Nations founded the Food and Agriculture Organization. To commemorate this day, countries around the world annually celebrate World Food Day on 16 October. The FAO is an intergovernmental organization dedicated to achieving food security for all. World Food Day has adopted a different theme each year in order to highlight areas that need a common focus. Many of the themes revolve around agriculture, "because only investment in agriculture, together with support for education and health, will improve the situation." One of its goals is to progress toward zero hunger and to highlight the world's commitment to ending world hunger by 2030. To reach that goal, the World Food Programme, Project Everyone and UNICEF created a road map to help drive the world "toward ending hunger, achieving food security, improving nutrition, promoting sustainable agriculture and promoting global health and well-being for all ages." Already in the 19th century, Robert Schumann recognized the importance of agriculture, and the joy of harvest.
Robert Schumann: Album for the Young, "Happy Farmer" (Rico Gulda, piano)



Eradicating world hunger means that the most vulnerable and poorest people have to be socially protected. Everybody needs access to affordable, nutritious food, and that can be achieved by improving rural infrastructure and by creating more efficient supply chains. The WFP is lobbying for "increasing the nutritional value of our global and local diets by helping farmers cultivate a sustainable variety of crops and educating consumers about the importance of eating a wide range of nutritious foods." Equally important is the need to reduce food waste, and prioritizing the nutritional needs for nursing mothers and children in the first 1,000 days of life. Agriculture is a driving force in the economies of many developing countries, but this vital sector is frequently starved of investment. The esteemed Brazilian teacher, conductor and composer Camargo Guarnieri (1907-1993) tirelessly campaigned on behalf of his fellow countrymen. His music blends the melodies and rhythms of his native Brazilian traditions with a musical language that is more cosmopolitan. He wrote in all genres, including two operas, seven symphonies, and six piano concertos, but is best known for his many solo songs and piano pieces, among them the "Song of the Farmlands."
Camargo Guarnieri: "Canção Sertaneja" (Song of the Farmlands) (Alexander Müllenbach, piano; Lavard Skou Larsen, violin)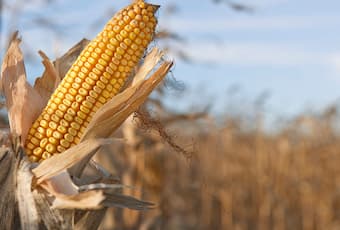 World Food Day 2021 is once again dominated by the COVID-19 pandemic. It is reversing decades of progress made in the fight against poverty and hunger in low- and middle-income countries around the world. "Malnutrition, starvation and chronic health issues are a serious and potentially life-threatening reality for children living in poverty, and food security has become an even more severe risk for the poor. The lack of employment during the pandemic makes it difficult or impossible to purchase food, and as the global supply chain breaks down, many communities experience shortages in their food supply." The cost of food, when it is available, is rising and the poor are once again hardest hit. "COVID-19 is no longer just a global health crisis; it is an economic and food security emergency for hundreds of millions of people living in extreme poverty around the world." The World Food Program estimates that 265 million people will soon be on the brink of starvation because of the novel coronavirus. "In the Wheat Fields" is the opening piece of the suite entitled Through the Fields of Spain by Joaquín Rodrigo (1901-1999). Composed in 1938, it provides a musical description of the landscape bathed in sonorous light as it takes us through the wind-blown fields of grain.
Joaquín Rodrigo: "En los trigales" (In the Wheat Fields) (Julian Bream, guitar)



It has been suggested that without the establishment of sustainable agricultural production and food systems around the world, "hunger and malnutrition will continue to be a chronic problem, as well as a severely acute problem in times of crisis, disaster, epidemics and pandemics." World Food Day draws attention to the fact that "even though 4 billion metric tons of food is produced each year, more than enough to feed every man, woman and child in the world, one-third of global food producers' work gets wasted." As has been said, "Inequalities, conflicts, environmental conditions and lack of knowledge and resources also consistently take food from the mouths of the poorest 2 billion people in the world." Essentially, billions of consumers worldwide will need to shift old consumption patterns, "in order to transfer food systems for the better." Violinist Viktoria Kaunzer once asked the question if Johann Sebastian Bach ever ate rice? And she speculates, "that his music might have sounded differently if he had consumed large amounts of rice. After all, we are what we eat." Steve Reich and the Seoul Tango Festival in Korea inspired "Jasmine Rice" for violin and piano in 2012. According to the composer, the piece contains "a short, unconscious tribute to Bach, which relates the experience of Korean lessons in a religious atmosphere at Yonsei University in Seoul."
For more of the best in classical music, sign up to our E-Newsletter
Viktoria Kaunzner: Jasmine Rice IV