A film by Regina Schilling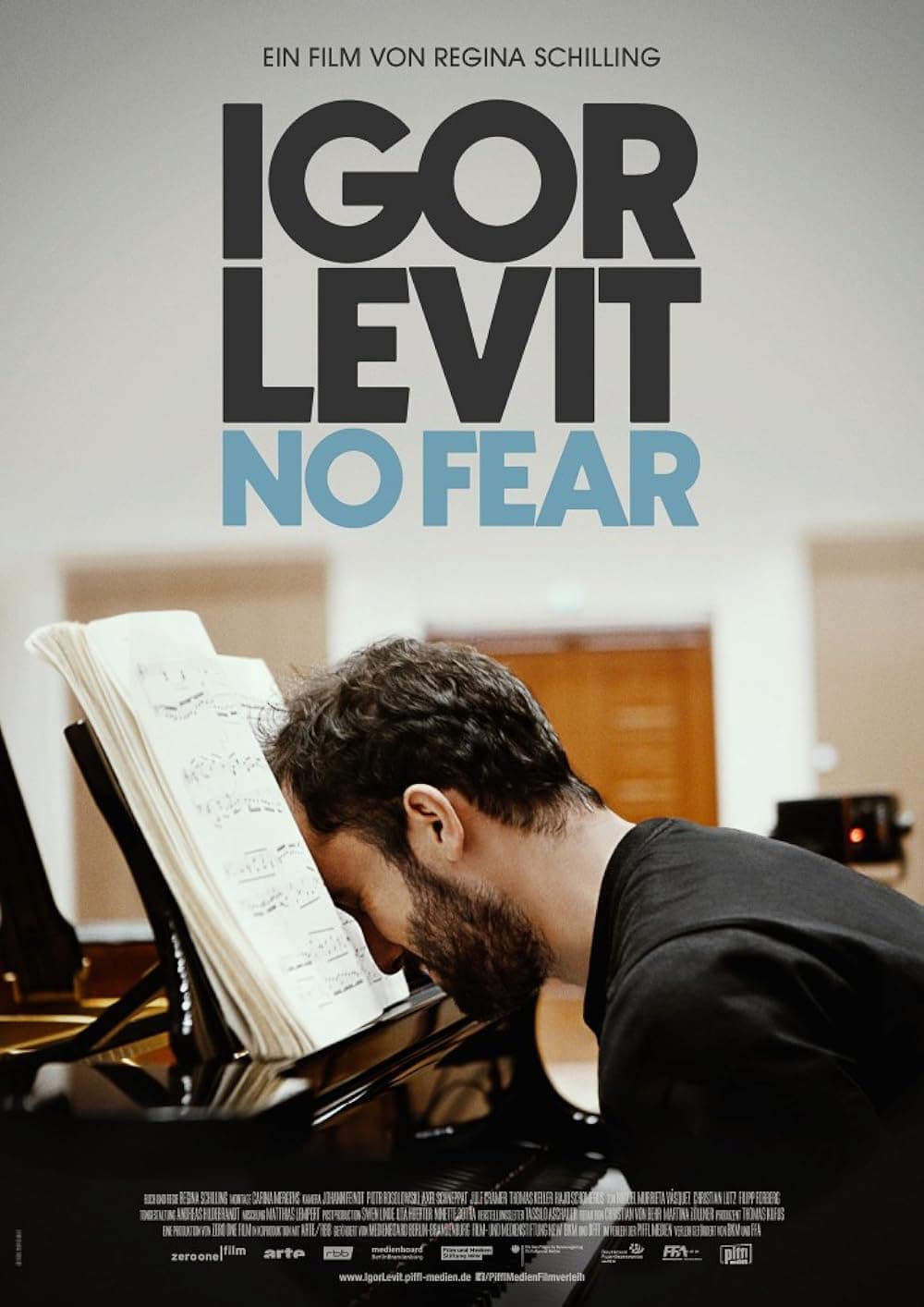 The title of this fly-on-the-wall documentary about German-Russian pianist Igor Levit is taken from a comment on the Beethoven piano sonatas, music which has been more than a significant part of Levit's life (he has recorded the complete piano sonatas for Sony Classical and performed several complete cycles of the sonatas around the world). He describes this music as "absolutely fearless" and that the pianist has to "have just as little fear when playing it."
Ludwig van Beethoven: Piano Sonata No. 30 in E Major, Op. 109 – I. Vivace ma non troppo (Igor Levit, piano)

The film, which includes a lot of Beethoven performed by Levit – in rehearsal, in concert and in the recording studio – follows him from the final recordings of his Beethoven piano sonata cycle and to the beginning of 2020 Covid lockdown, when public music-making stopped and Levit gave a series of 'house concerts' from his apartment in Berlin, garnering millions of views online over the course of some 50 mini recitals broadcast over Twitter.
From the outset, there are many insights into the life of the international performer and recording artist, from anxious moments when a Steinway piano is delivered to his flat ("In my next life, I'll play the flute…" he tweets – and immediately the camera shifts to his iPhone, a reminder that he is an artist who utilises social media); the final minutes before Levit goes on stage to perform Beethoven's last three sonatas to working with his Tonmeister (recording engineer) Andreas, with whom he has a delightfully affectionate and mutually supportive relationship. We get intriguing glimpses of annotated scores, hands busy on the keyboard, sweat beading the performer's brow as well as reminders of the less glamorous aspects of the professional pianist's life – faceless international airports and hotel rooms, and the backstage areas of the great concert halls.
Levit's artistic temperament is on show in this film and one has the sense of a musician who is committed, serious and solitary. There is little conversation or interaction with others in the film, beyond the necessaries of communicating with, for example, the conductor, and there is an impatience in Levit when obliged to do the "PR stuff" – interviews, TV appearances and the like. It's as if he would rather be closeted away in his flat or a rehearsal room, or simply performing.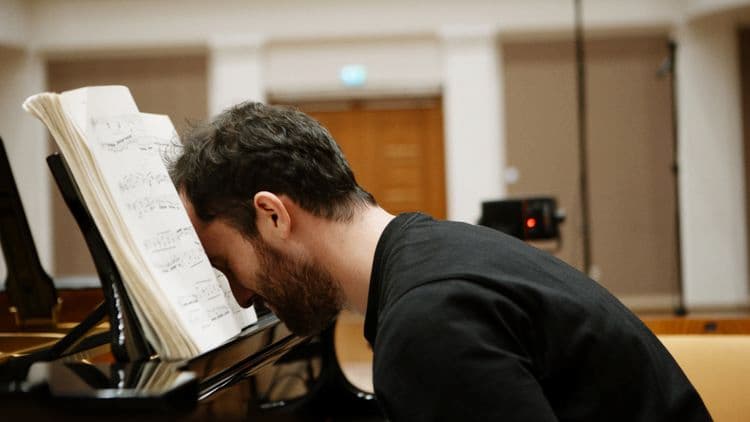 If one is seeking insights into the study and performance of some of the greatest piano music ever written, there are few morsels, beyond Levit's comments on Beethoven. For more in depth commentary, one should read his book 'House Concert'. He is not one to dwell on discussions about interpretation and artistry: he just wants to get on with the job of performing this wondrous music.
Which is why, when Covid comes, the scenes before his final public concert in March 2020 are tinged with poignancy. Levit, and his colleagues, know that the day after they will "all be unemployed", with no idea when public performance can resume.
And So It Goes (Billy Joel). Yogaperformance by Igor Levit
We then see clips of him performing from his flat, his online house concerts which provided him with the motivation to keep on practising and to share his music with others. And through his house concerts, he expands his artistic horizons beyond Beethoven, playing music by Liszt, Schubert, Gershwin, Morton Feldman and even Scott Joplin, Muddy Waters and Billy Joel. When he is able to perform in public again, albeit to a socially-distanced audience, he reflects that something has changed, that he now has no anxiety. It suggests that the performances given in lockdown, exploring different repertoire, and the break from a punishing international concert schedule, gave Levit the opportunity to reflect on who he is as an artist going forward.
Bill Evans: Peace Piece (Igor Levit, piano)

In addition to the standard scenes of the artist at work, this is a film that gives the viewer the "in-between bits" too – taxi rides, studio setups, meetings-and-greetings. And also the anxiety: Levit is not shy of being vulnerable on camera. One may admire his openness, but occasionally these episodes feel a little awkward. But overall it is refreshing to discover that Levit, dubbed a pianist "like no other" by The New Yorker, has normal human vulnerabilities, just like the rest of us.
His house concerts, perhaps the most interesting aspect of this film, reveal his determination and hope in a creative and powerful way: by giving music directly to people who took comfort and positivity from his art.
NO FEAR is available on DVD & Blu-Ray
For more of the best in classical music, sign up for our E-Newsletter