"Teach girls the same things that are taught to boys"
Luise Adolpha Le Beau (1850-1927) was regarded by major critics of her time as the first woman to compose large-scale vocal and orchestral works. However, throughout her professional career, she had to constantly battle tremendous skepticism about her abilities as a woman composer.
Critics were seldom shy in noting their doubts, as August Bungert wrote in 1876. "Why shouldn't I state openly that I always feel mistrust when I pick up a work bearing the name of a woman?" And another reviewer wrote, "Certainly many a man, when he finds a feminine name listed on the program would cherish a slight misgiving concerning the worth and success of these compositions, for, in general, one cannot trust all that much the productive capacity of women in the area of music." Frequently, Le Beau's works were dismissed out of hand solely on the grounds that she was a woman, and her career path in Conservatories was blocked by fear that her employment "would result in a feminization of the art and its inevitable deterioration." Despite all these obstacles, Le Beau maintained an active role in German compositional life, and as a music critic and educator, she championed equal opportunities for female students in all aspects of music.
Luise Adolpha Le Beau: Cello Sonata in D Major, Op. 17
Music Education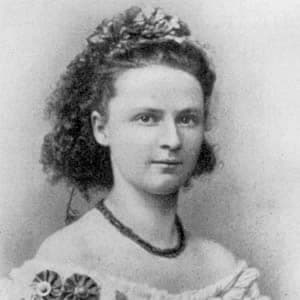 Luise Caroline Marie Henriette Adolpha Le Beau was born on 25 April 1850 in Rastatt in the Duchy of Baden. Her father was a general major with Baden's ministry of war, and he was also an amateur singer and conductor. The family moved to Karlsruhe shortly after her birth, and Luise showed great aptitude for music at an early age. Apparently, she could sing back melodies before she could speak, and her earliest memories include a fascination with the piano. Her father became her first piano tutor, and by the age of eight she had composed her first piece. She took violin and singing lessons with local musicians, and by 1866 studied piano and musical theory with Wilhelm Kalliwoda, court orchestra director in Karlsruhe. She made her official debut at age eighteen with the Baden Court Orchestra playing Mendelssohn's Piano Concerto in G minor, and followed up that success with a tour to Basel, Heidelberg, and Augsburg.
Luise Adolpha Le Beau: 8 Preludes, Op. 12 (Ana-Marija Markovina, piano)

Her Study With Clara Schumann
In her autobiography, Le Beau described the "provincial musical environment of Karlsruhe, and a society repeatedly expressing disapproval of her wish to study music seriously." It was time to go further afield, and the conductor Hermann Levi recommended lessons with Clara Schumann, who had settled in Baden-Baden. Le Beau took twelve lessons with Schumann, but discontinued tuition "because of Clara Schumann's teaching methods and personal differences." We don't know the details, but Le Beau shared the aesthetic views of Franz Liszt and his followers, a direction Clara Schumann would certainly have found contemptible. With a recommendation letter from conductor Hans von Bülow in her pocket, Le Beau moved to Munich to study with Josef Rheinberger. She was initially tutored by Melchior Ernst Sachs, a former Rheinberger student, but on the strength of her Violin Sonata Op. 10, which was described as "manly, and not sounding as if composed by a woman," Rheinberger accepted Le Beau as a student of composition.
Luise Adolpha Le Beau: Violin Sonata in C minor, Op. 10
Her First Success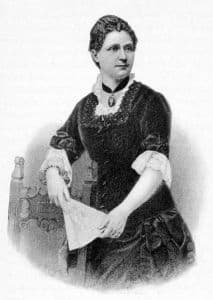 Le Beau spent nearly twelve years in Munich and eventually established her "Private Music Course in Piano and Theory for Daughters of Educated Classes," tutoring girls in piano and musical theory to prepare them for job opportunities as piano teachers. She continued to perform her own compositions, and she produced some of her best works, including lieder, choral works, a piano trio, a piano quartet, and a piano fantasy with orchestra, which she performed for Kaiser Wilhelm I. In May 1882, her Four Pieces for Cello with Piano Accompaniment, Op. 24 won first place in an international competition. In her memoirs, Le Beau described the "surprise the judges showed upon discovering that the prize work was written by a woman. It appeared rather comical that 'Herr' had been printed everywhere on the enclosed certificates; it was now crossed out and replaced with "Fräulein."
Luise Adolpha Le Beau: 4 Pieces for Cello and Piano, Op. 24 (Thomas Blees, cello; Maria Bergmann, piano)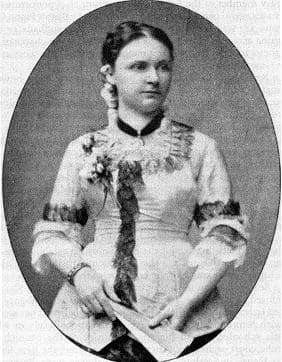 Le Beau met Brahms and Hanslick in Vienna in 1884, who politely congratulated her on her compositions. Liszt called her Piano Fantasy "brilliant and idiomatic," and she became an honorary member of the Salzburg Mozarteum. Her Piano Quartet Op. 28 was performed at the Leipzig Gewandhaus to great professional and public acclaim. Le Beau's rise to prominence was not without problems, however. Her compositional success brought her into direct conflict with Rheinberger and his wife, and after a number of unpleasant incidents, she withdrew her association. In addition, she was considered an outsider in the Munich musical society, and her refusal to criticize Wagner resulted in a lack of patronage. Le Beau had been writing reviews for the "Berlin General German Music Paper," but she discontinued her critical activities after the editor amended and shortened her articles. However, as she writes, "the twelve years in Munich count among the most eventful and most successful of my life, they may have brought me a number of bitter experiences but I still recall the Bavarian residency with kindness and gratefulness."
Luise Adolpha Le Beau: Piano Quartet in F minor, Op. 28
Disappointments Throughout Her Career
With Munich becoming inhospitable, the family decided to settle in Wiesbaden in October 1885. She found herself much in demand as a pianist and teacher, but a management change at the local orchestra deprived her of concert activities in town. "Seeing her loss of opportunities as a result of a sort of conspiracy against Luise, the family turned inward upon itself and decided again to move." As such, they elected to set up residence in Berlin. Le Beau was not active on the musical scene, but she retained a reputation as a distinguished musician. Her biography was published in a major music dictionary, and she completed work on Hadumoth, Op. 40, a fairy-tale opera she had begun to compose in the autumn of 1888. She applied to opera houses throughout Germany, but could not book a performance. Le Beau submitted the score for review in hopes of attaining the title of "Imperial Music Director," but her request was blocked as such a title was never granted to women. "This meant that she could not formally hold any academic position as a teacher or composer within the Prussian school system, which included music conservatories."
Luise Adolpha Le Beau: Piano Concerto in D minor, Op. 37 (Katia Tchemberdji, piano; Berlin Chamber Symphony Ensemble; Jürgen Bruns, cond.)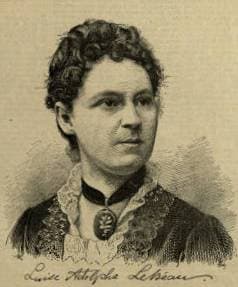 Additional disappointments followed as Joseph Joachim kept the score of her string quartet op. 34 for review for a full year without reading it. "She also couldn't help the impression that lacking contacts and significant financial investment, new works found hardly any performance opportunities in Berlin." As such, the Le Beau family moved to Baden-Baden on 30 September 1893 and she finally found support for performances of her larger compositions. "Hadumoth" was given in 1895, as was the "Symphony in F minor" and the symphonic poem "Hohenbaden" in 1898. She wrote music reviews for a local paper, but following a disagreement with the local mayor over a review, she withdrew from the post. Le Beau retired from composing and from 1903 onward, took annual educational journeys to Italy and France. She published her memoirs in 1910, and by 1914, her savings were largely used up. She tutored female piano students, and after World War I, gave regular concerts. In 1922 Le Beau was granted her life pension from the Prince von Hatzfeld, father of a former student. And for her 75th birthday in April 1925, she gave a concert at a spa hotel in Baden-Baden, and died on 17 July 1927 at the age of 77.
Luise Adolpha Le Beau: Piano Trio in D minor, Op. 15
The final paragraphs of her autobiography indicate the depth of her resignation. "It is difficult to come to terms with such circumstances when one has dedicated her entire life to a profession, but one must be satisfied with the consciousness of having helped to build the temple of art according to one's best knowledge and with honest intentions. I also feel satisfied that I, even with the disregard of all my musical interests, am completely free in thought and deed. I have attained this highest and most worthy goal of humankind, all of the successes of the world could not replace that for me." Le Beau saw herself primarily as a professional composer, and her main concern was to become accepted as a female composer. In that, she was partially successful, as her contemporaries perceived her as a "creditable exception amongst ladies." However, as a scholar writes, "we cannot know what Le Beau could have accomplished had she been spared the constant battle to prove herself occasioned by the special status to which she was relegated by her society."
For more of the best in classical music, sign up to our E-Newsletter
Luise Adolpha Le Beau: String Quintet in C minor, Op. 54 "Allegro"