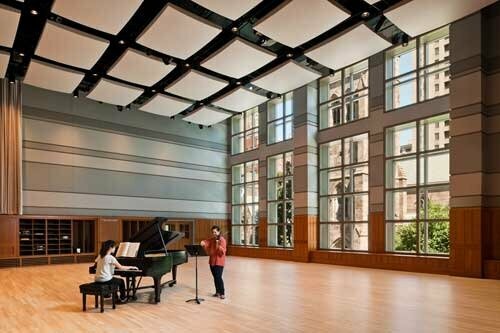 Our second destination in our world tour of the world's great music colleges sees us stopping off in the USA, in the state of Philadelphia. The Curtis Institute of Music is renowned for its exceptional level of musical tuition, and I was lucky enough to interview Jonathan Coopersmith, the Chair of Musical Studies at Curtis, to find out a bit more about what makes Curtis one of America's leading conservatoires.

How does your selection process work? Is there a quota to fill, and does this hold even if there are no suitable applicants?

At Curtis, our major teachers make all admissions decisions. For example, someone auditioning for a spot in a violin or piano studio will audition for a panel made up of violin or piano faculty members. They will discuss the auditions as a group and ultimately, they decide whom to take. In many other schools, there might be a theory or history placement exam that is factored into the admission decision. Some music schools also consider college admission tests such as the SATs. At Curtis, admission is based solely on one's audition. I don't believe we have an official quota, but we maintain approximately 160 students every year, all on full scholarship (i.e. all students are tuition-free). The studios stay roughly the same size from year to year, but if there are not enough suitable applicants for a particular instrument, then only the suitable ones would be admitted.

What's the most important thing that students should come away from music college with?

I'm sure you'll get different answers depending on whom you ask! At Curtis, we hope our students come away with "real world" performance experience at the highest professional level, first and foremost. In addition, we have very strong music theory, music history, and liberal arts programs to prepare our students to think intelligently about the music they play and to be able to program and interpret new music. Finally, we have entrepreneurial and career studies courses to help our students reach new audiences, create new ensembles, perform in new venues, and ultimately, become leaders in and advocates for the musical arts.
Do you maintain links with your ex-students? Who are your most famous alumni?

Curtis has over 4,000 alumni in total. We have an Alumni Relations Office, an Alumni Council, and an alumni representative on our Board of Trustees. We also have many alumni on our Board of Overseers, which assists and advises the Board of Trustees. An alumni representative always speaks at Commencement, encouraging the newest graduates to stay active and to give back to Curtis throughout their careers. Some of our more famous alumni include conductors Leonard Bernstein, Robert Spano, and Alan Gilbert; composers Samuel Barber, Gian Carlo Menotti, Ned Rorem, Nino Rota, and Jennifer Higdon; bass Eric Owens; and instrumentalists Shmuel Ashkenasi, Lynn Harrell, Richard Goode, Arnold Steinhardt, Peter Serkin, Aaron Rosand, Ignat Solzhenitsyn, Lang Lang, Hilary Hahn, and Yuja Wang, to name a few!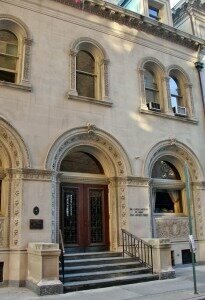 Is there anything about your teaching method that you believe to be unique about your School? In addition, do you have any courses about stress or stage fright management?

The motto at Curtis is "Learn by doing". We encourage (and require) all types of performance throughout a student's time at Curtis, including orchestral, opera, chamber, and solo performances. We recently offered a course called "Confronting Memory", which offers techniques for strengthening musical memory and combatting performance anxiety.

How many opportunities do your students have to gain performance experience and/or contact with the profession whilst studying?

As you can tell from my previous answers, Curtis is all about performance experience. Our students learn from the best musicians and work with the best conductors from around the world. In addition to the different ensembles and performance opportunities I mentioned above, students also get recording experience, both as soloists and in chamber groups. Curtis ensembles perform in many of the world's top venues, from the Kimmel Center here in Philadelphia to Carnegie Hall in New York, and through our "Curtis on Tour" program, students get experience performing in professional venues both nationally and internationally.

How different do you believe the varying career paths (solo player, chamber and orchestral musician) are, and how does your teaching reflect this?

Curtis prepares its students for many different types of careers – depending on their instrument, of course. Students usually take the lead in what kind of career they want to pursue (solo, chamber, or orchestral). Many of our students will also become teachers, so we offer pedagogy classes as well as other programs to help them become better teaching artists and presenters.

Do you encourage your students to participate at international competitions?

Absolutely! Faculty and students decide together for which competitions they'll prepare. Lesson and class schedules must take students' travel schedules into account, and work around the times that students will be away from the school for an extended period of time. For a listing of winners of major competitions, please see here.

Official Website