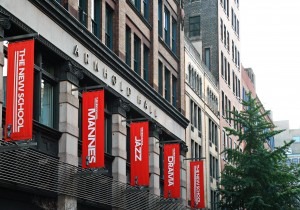 Part of the New School University, the Mannes School of Music resides in New York City, attracting students from all over the globe who dive headfirst into Manhattan and form part of one of the world's most bustling cultural hubs.

Matthew Sullivan, Mannes' Chief of Staff, speaks of the 'rapidly evolving and shifting' musical landscape in which we live, and it's clear Mannes' approach is to nurture students who reflect these qualities in their work, long after having graduated.

How does your selection process work? Is there a quota to fill, and does this hold even if there are no suitable applicants?

At Mannes, we aren't looking just for proficiency in the applicant's area of concentration. We are looking for individuals who have a deep passion and excitement for the Performing Arts, and who are asking questions about the future of music, the future of the arts, and how this all might tie into their work. So while the primary factor in the admissions process is the audition score, Mannes considers a wide range of variables, including entrance essays, transcripts, professional activities for Masters and PSD students, and extra-curricular work. We aim to develop as holistic of a view as possible of each and every candidate so that we can really try and identify individuals who are deeply passionate about their work, who are fearless risk-takers, and who wish to make a meaningful impact in their area of focus and beyond.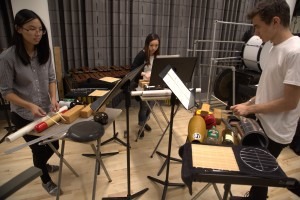 What's the most important thing that students should come away from music college with? How different do you believe the varying career paths (solo player, chamber and orchestral musician) are, and how does your teaching reflect this?

It's just about impossible to pinpoint one thing. Naturally there is an incredible focus at Mannes on the development of craft, technique, interpretation, and musicality through private lessons, coachings, and ensemble work. While this work remains central, the Mannes curriculum aims to prepare students for the realities of the performing arts landscape of the 21st century – a landscape that is rapidly evolving and shifting. The career paths of musicians today are less predictable and more fractured than ever. While for a rarified few, extremely deep and narrow focus in one area remains the norm, we are seeing more and more that musicians today are branching out as they did in past eras.

Chamber ensembles like the wind quintet in residency at Mannes, The Imani Winds, are composing their own works. Gigging musicians are focusing on teaching artistry. Composers are working with new technologies, apps, and computer programs and languages such as SuperCollider, Ableton Live, and more. Classical musicians are looking for new ways to express themselves and to get off the page through new forms of experimentation and improvisation. So what I am getting here is that we feel at Mannes that we must aim to train and guide our students to master their craft, whether it be composing, theory, instrumental performance, or vocal performance; but we also must prepare them for the rapidly changing and shifting landscape of the arts and of society as a whole.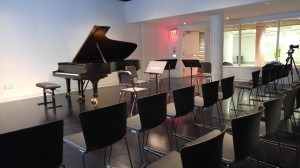 Do you maintain links with your ex-students? Who are your most famous alumni?

Yes. In fact recently, three generations of current students and alum came together to perform Mannes Prep Alum Ricky Ian Gordon's one-act opera A Coffin in Egypt at The Lincoln Center American Songbook Series. The performance included an orchestra of current Mannes students, a choir of current Mannes students and Mannes alum, and the lead role of Myrtle Bledsoe was sung by Mannes Alum Frederica Von Stade.

To name just a few others – there is Semyon Bychkov, Myung-whun Chung, Richard Goode, Murray Perahia, and Danielle de Niese.

How many opportunities do your students have to gain performance experience and/or contact with the profession whilst studying?

We focus heavily on building external partnerships and opportunities for our students to work in internships, externships, and other professional settings, so that our students can take on all sorts of professional activities while they are still in school. This year alone, through our work with external partners and venues, our students will be performing with the Martha Graham Dance Company, the Buffalo Philharmonic, the Lincoln Center American Songbook Series, they'll be performing at Alice Tully Hall this year and next year at Carnegie Hall, they'll be in public school classrooms around the city working with young people, and they'll be doing community outreach work and taking professional gigs through our Community Outreach and Gig Offices. This is just a sampling of the ways our students will be working in actual professional settings and with professional companies while enrolled at Mannes.

Do you encourage your students to participate at international competitions?

We encourage our students to take advantage of all of the opportunities that make the most sense for them. In other words, we teach our students to be the drivers and navigators of their own careers and their own paths. So international competitions are certainly the right way to go for many of our students. However for some it may not be right. We prefer our students to make these determinations for themselves, and of course we are there to guide them in their decision making every step of the way.