The International Cello Institute has completed another exciting summer intensive. Held at St Olaf College in Northfield, Minnesota, they had a record number of talented cellists apply to the program this summer. The program, established by founder and executive director cellist Anna Clift, and joined by a team of two co-directors and advisors, this year featured cello recitals given by Blaise Déjardin, Santiago Cañon-Valencia, and Saeunn Thorsteinsdottir. Also on the schedule—private lessons, student recitals, master classes, workshops including one entitled "The Soul of Teaching" given by Uri Vardi, community outreach concerts, and their iConnect Program for younger cellists ages 9-14 to nurture and provide education to cellists of all ages. Quite a schedule!
ICI's mission is to provide an inclusive and nurturing environment for cellists to grow and to learn "in an atmosphere of excellence coupled with collegiality…" And they certainly accomplished that. The 2023 faculty included the above-mentioned cellists, and several other star cellists including the Minnesota Orchestra's principal cello, Anthony Ross, and the Saint Paul Chamber Orchestra's principal cello, Julie Albers.
I was fortunate to be able to attend the recital of dynamic cellist Santiago Cañon-Valencia, a striking young man with shoulder-length hair and a ring on every other finger (including his left hand.) He presented a dazzling program, playing with astonishing virtuosity and flair. One of the most promising cellists of his generation, he was born in Bogota, Colombia in 1995, and has made several recordings. His most recent release Ascenso was released in November of 2022 and includes works he arranged and wrote, as well as works commissioned and written for him by contemporary Colombian composers. He has received numerous accolades including the silver medal at the 16th International Tchaikovsky Competition in 2019, the 2018 Starker Foundation Award, and third prize at the 2017 Queen Elisabeth Competition.
Ginastera: Cello Sonata Op. 49 live at the 16th Tchaikovsky Competition
The rights of this video belong to MediciTV and the Tchaikovsky Competition.
There are many samples of his brilliance and his versatility, but I chose one work to feature— his performance of Arvo Pärt Fratres because it was recorded in his room during the pandemic, and he performs all the parts. It is stunning.
Arvo Pärt: "Fratres" – Santiago Cañón-Valencia
The recital was held at the Hennepin Avenue United Methodist Church in Minneapolis in a room adorned with several paintings from their permanent Art Collection. An inspiring location for a concert. Cañon-Valencia began with the Suite No. 2 in D minor for solo cello by J.S. Bach. Although his approach was a bit unconventional as far as tempos go, his rendition was compelling, the cello sounded deep and resonant.
J.S. Bach: Suite No. 1 in G Major – Santiago Cañon-Valencia
The remainder of the program consisted of 20th-century works.
Maurice Ravel wrote his Sonata posthume pour Violon et Piano, in A minor No.1, thirty years before his second violin sonata, yet this work was unpublished until 38 years after the composer's death in 1937. Written when Ravel was still a student, it's a beautiful piece, as one would expect, full of lovely lilting lines, harmonics, and impressionistic flavors. Cañon-Valencia shed a different light on the piece in a cello and piano transcription.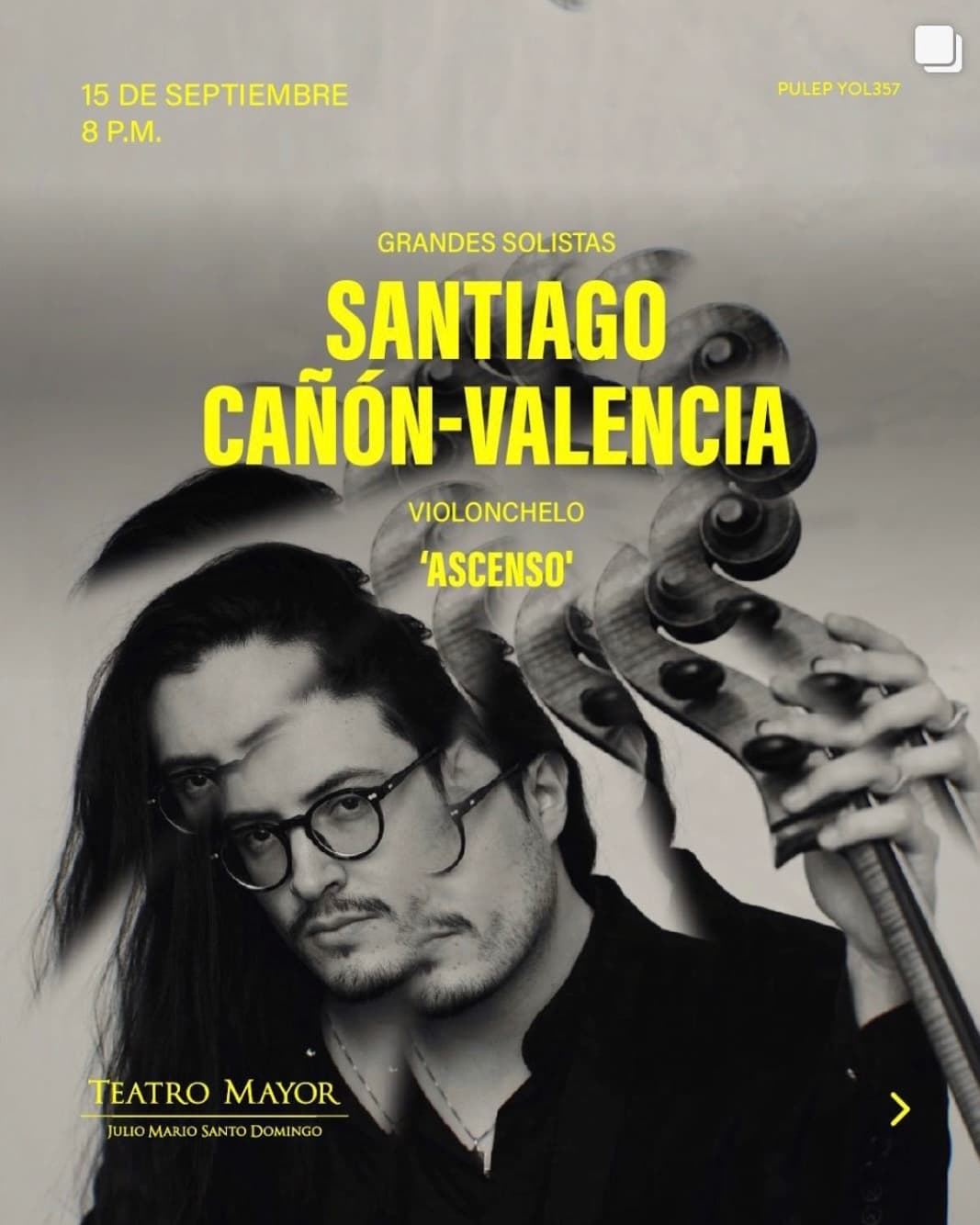 I enjoyed Shadow of the Hawk, a work from 1997 for cello and piano by the New Zealand composer and percussionist Gareth Farr (b. 1968) The composer writes about the work:
"The shadow of the hawk rises and falls as the landscape gently undulates beneath it. One moment it is indistinct and unfocussed, the next it snaps into clear definition as the ground rises. A rocky outcrop thrusts up towards the sky – the shadow is suddenly crystal-clear. Slowly it slides away again as the hills recede, and the hawk ascends soundlessly back into the sky."
Gareth Farr Interview
Influenced by Balinese gamelan and by the music of Prokofiev and Shostakovich, Shadow of the Hawk is a dynamic piece for cello and piano. Korean pianist Jee-Won Oh, a wonderful artist, knocked it out of the park in every way. Both performers played the breakneck tempos in unison passages, which constantly accelerated, and left us breathless. A great addition to the cello repertoire.
Alberto Ginastera, the Brazilian composer, wrote his Sonata for Cello and Piano Op. 49 in 1979 for his young wife, cellist Aurora Natola. The four movements call upon every bit of panache and brilliance from both performers. The first movement Allegro Deciso is full of challenging double stops, many crossing all four strings, and interrupted by lyrical sections of strumming pizzicatos. The Adagio passionate is melancholy and mournful, beginning with a cadenza first for the cello, then the piano, and followed by an elegiac and timeless conclusion up high on the fingerboard. It was beautifully played. Two fast movements follow—a Presto mormoroso and an Allegro con fuoco, and I can tell you they require fantastic technique from both performers. What amazing élan and facility from both Cañon-Valencia and Jee-Won Oh.
The final work on the program was a work by Cañon-Valencia himself. Ascenso Hacia lo Profundo utilizes several unusual techniques including slapping the strings, tapping the body of the cello, tuning the lowest string down to a Bb, infectious rhythms, and percussive ricochet, (throwing or bouncing the bow so it springs and sounds multiple notes) and that takes so much control. Brilliantly played, exploring all possible sounds on the instrument, this piece is a tour de force.
Santiago Cañon-Valencia: "Ascenso Hacia lo Profundo"
Returning for an encore, Cañon-Valencia drew giggles from the audience while he quickly tuned the cello back up to normal pitch. We cellists know how that C string can be temperamental. But not this night!
Cañon-Valencia is a cellist who pushes the envelope. Lest you think he doesn't perform the romantic repertoire here is a link to the Tchaikovsky Nocturne which is lovely. I should mention that in addition to being a talented soloist, recording artist, and composer, he is also a gifted photographer and painter. One can only imagine the even more wonderful projects he will undertake in the future.
For more of the best in classical music, sign up for our E-Newsletter
Tchaikovsky: Nocturne Op. 19/4, Santiago Cañón-Valencia, OFB, Tabakov