Songs for Murdered Sisters (Margaret Atwood & Jake Heggie)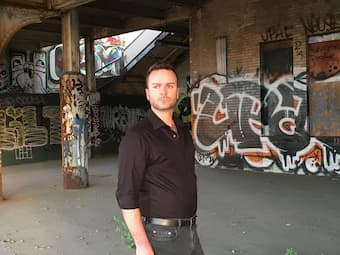 On the morning of 22 September, 2015, a man went on a killing spree in Renfrew County, Ontario, murdering three ex-partners at their separate homes. Nathalie Warmerdam, the sister of baritone Joshua Hopkins, was one of the victims, and her death spurred the creation of Songs for Murdered Sisters.
Songs for Murdered Sisters is a song cycle with music by Jake Heggie and words by author Margaret Atwood, and was conceived not just as a memorial to Joshua's sister, but as a wake-up call to end gender-based violence.
'It's been a huge help to bring meaning to all of it,' says Joshua. 'An act of violence like that where one man basically went on a killing spree, not only killing my sister, but on the same morning killing two other women who had previously had relationships with him, those kind of events on that scale don't really take place in Ontario. Events like this do happen and they happen way more often than we like to believe,' adds Joshua, speaking of a social landscape in which gender-based violence is sadly still very present.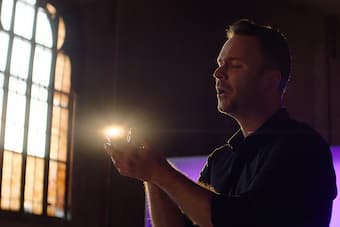 The eight-movement song cycle is incredibly powerful, moving from visceral defiance to moments of introverted reflection, the words and music of Margaret Atwood and Jake Heggie brought vividly to life by Joshua, accompanied by the composer at the piano.
The work opens with harmonies that are delicately suspended and haunting, disappearing into the distance as the third movement, Anger, opens. Understandably, there are moments of rage in this piece (Rage is indeed the title of the seventh movement), but there are plenty of moments for calmer reflection – Dream, Bird Soul, Lost – and the angry outbursts capture the peak-and-trough nature of processing such a tragedy, along with the complexity of the wider issue: as much as we want things to be simple and make sense, they often are not and do not.
Songs for Murdered Sisters is one of many ways Joshua advocates to end gender-based violence. He has partnered with the White Ribbon Foundation to encourage men to take the White Ribbon Pledge, in which they can become more active and engaged with efforts to end gender-based violence.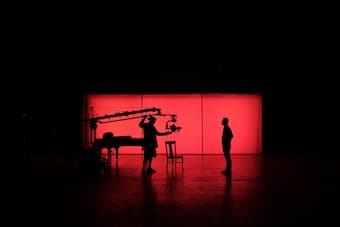 Joshua also has a social media campaign featuring the hashtag #WhiteRibbonSisters, and takes inspiration from other artists and women working against gender-based violence. 'It's been so inspiring to not only be made aware of the work that's being done around the world by women, to bring attention to this issue and try to change laws, but also to meet some of these women […] who are out there and doing the work 24/7, devoting their lives to it and who have been doing it for so many years.'
From Oct. 8-19, 2021, Vocal Arts DC will present an online stream of Joshua in recital with pianist Myra Huang, which will include the Vocal Arts DC premiere of Songs for Murdered Sisters, along with music by Schubert, Debussy and Fauré. Virtual tickets for this streamed performance can be found here.
For more of the best in classical music, sign up to our E-Newsletter