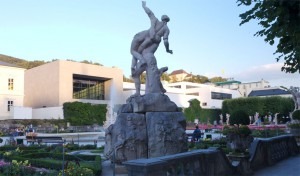 The Mozarteum University, nestled in the Austrian town of Salzburg, forms an inseparable part of the musical fabric of this artistically and historically rich town. Thomas Manhart from the Mozarteum's press office tells me how the School that dates back to the 1840s feeds off today's diverse cultural atmosphere, and what it offers in return.

How does your selection process work? Is there a quota to fill, and does this hold even if there are no suitable applicants?

There is no quota to fill by our selection process. If many talented students apply, only the best of them are accepted (according to our teachers' capacities). If there are fewer suitable applicants, there will be fewer students accepted – we do not regulate the level up or down.

What's the most important thing that students should come away from music college with?

For our Chancellor there are three important things that form the core of our education: the art education (to educate talent in the highest professional way on an international level); the connection between arts and pedagogics (music and the arts have to be taught – at every level – in a professional and efficacious way); reflection, theory, and science – thinking about music and the arts, not just playing and performing it…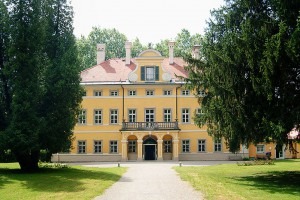 Do you maintain links with your ex-students? Who are your most famous alumni?

There are various links to our ex-students, via the regular alumni meetings, but also invitations to play concerts or to be part of one of our festivals or series of concerts (e. g. KlangReisen, HerbstTöne, Salzburger Kammermusik Festival, Neujahrskonzert…). Interpretations concerning our most famous alumni are varying – some of the most famous include Herbert von Karajan, Martin Grubinger, and Barbara Bonney.

Is there anything about your teaching method that you believe to be unique about your School? In addition, do you have any courses about stress or stage fright management?

As far as I know there are many 'special' teaching methods for certain instruments, so there is a different approach for all our departments. I do not believe that every one of our almost 500 teachers works with the same or even similar teaching methods, so any answer would be a guess! We do have courses about stress or stage fright management – they belong to a course group called 'Besondere Studienangebote' (Special offers for students), like body-oriented learning (e.g. yoga for musicians), personality development (e.g. overcoming stage fright) and self management (e.g. career planning).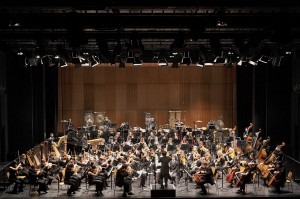 How many opportunities do your students have to gain performance experience and/or contact with the profession whilst studying?

The opportunities for our students to gain performance experience are almost endless. We have about 800-900 events per year (concerts, theatre, exhibitions…), which means about 100 events per month of the studying time (8 months) – and in Salzburg there are so many concerts and concert promoters looking for artists. We think we can offer an almost perfect environment for becoming an artist, somewhere where you can 'smell' music almost everywhere around the town…

How different do you believe the varying career paths (solo player, chamber and orchestral musician) are, and how does your teaching reflect this?

We do not have a statistic feedback about the career paths of our students, but the overall statistics and logics tell us – like everywhere – that there are many more opportunities to become a chamber or orchestral musician (or maybe a teacher) than a solo player. Our reaction to this is that we offer special chamber music courses and events (this part of our education has been growing strongly in recent years, such as the special Sandor Vegh Institute for Chamber Music and the Salzburg Chamber Music Festival each year in June). Every solo student also has to take part in orchestral sessions, and so on…

Do you encourage your students to participate at international competitions?

Yes, we encourage them – but we do not push or force them. To take part in international competitions helps you to be focussed one hundred percent on an important stage performance (the focus which you will need later on during your career). You can compare your talent with colleagues, and students have also told me that competitions force themselves to learn new repertoire which they otherwise wouldn't have learned. On the other hand there are brilliant musicians who almost never took part in competitions, hence why they are encouraged, but not forced. At the end of the day there never is only one (and right) way for all of our students. Our main goal is that they develop a high sense of autonomy, in studying as well as competing, interpreting music, and building up their careers.