Winning the XVIII International Chopin Piano Competition in 2021 propelled Chinese-Canadian pianist Bruce Liu "from near obscurity to rock-star status in the classical music world."
Born Xiaoyu Liu in Paris on 8 May 1997, his path to stardom has been shaped by "European refinement, North American dynamism, and the long tradition of Chinese culture." As Liu explains, "All these cultures surrounding me have a great impact on me. Chinese would be the traditional side. I don't want to go too deep into the psychological or philosophical aspect, but I feel like the history of Chinese culture, Confucianism and Taoism, is in my blood. I grew up in Canada, so I'm also heavily influenced by the openness and dynamism of North America. I have ties with Europe through my work, and from European culture, I like to take historical refinement." Liu and his family moved to Montreal when he was a child, and he took up piano studies to occupy a restless mind.
Bruce Liu Plays Chopin's Etude in C-sharp minor, Op. 10, No. 4
Liu was highly active as a youngster. "I would play plenty of sports," he explains, "and then play video games. So starting on an electric keyboard was just another thing I wanted to do." As Liu recalls, "It started out as a pure hobby, but the funny thing is that once I really started getting into it, which was a gradual process, I realized how it kept me calm."
For Liu, it was a natural way of dealing with the pressures of growing up, and his interest in the piano developed gradually. He never really made the decision to become a professional pianist. "I want to keep the piano as a hobby," he disclosed in an interview, "as I don't want it to become like a routine. A hobby is something that we have a passion for and that we are interested in. I know a lot of people who, when they become a pianist, it's like they are doing a job. Then they start to lose the inspiration and the interest for music, which is dangerous."
Bruce Liu Plays Tchaikovsky's Piano Concerto No. 2 in G Major, Op. 44
Liu graduated from the Montreal Conservatory of Music in the piano class of Richard Raymond. In fact, at the age of fifteen, he had already performed with the Cleveland Orchestra and Jahja Ling at Severance Hall. After his graduation, Liu became a student of Dang Thai Son, the first Asian winner of the Chopin competition in 1980. When Liu started lessons with Dang, they worked primarily on Russian and French music. He describes him as a really versatile teacher, and Chopin only entered the repertoire when Liu started to prepare for the competition.
However, Dang Thai Son is much more than a teacher. For Liu, he is like a family member. "He knows Warsaw so well," reports Liu. "Not only the competition… but he also goes there as a jury member, and he often gives concerts there. It is good to know (he tells me) some restaurants and good hotels in Warsaw. It is always helpful. As a teacher, the relationship we have is quite special. We are like very good friends and members of a family in a way. We don't talk only about music, but also about everyday life problems."
J.S. Bach: French Suite No. 5 in G Major, BWV 816 (Bruce Liu, piano)
The Chopin competition was delayed for a year because of the Covid-19 pandemic, so Liu turned towards the exploration of different repertoires. He played Rameau and Beethoven, "and learned some very weird pieces I would otherwise not have learned." He never intended to focus on a single composer but played a bit of everything. As he disclosed in a recent interview, "It was good for my overall development. I think it's better to decide what you really like later, when you get much surer when you really know who you are."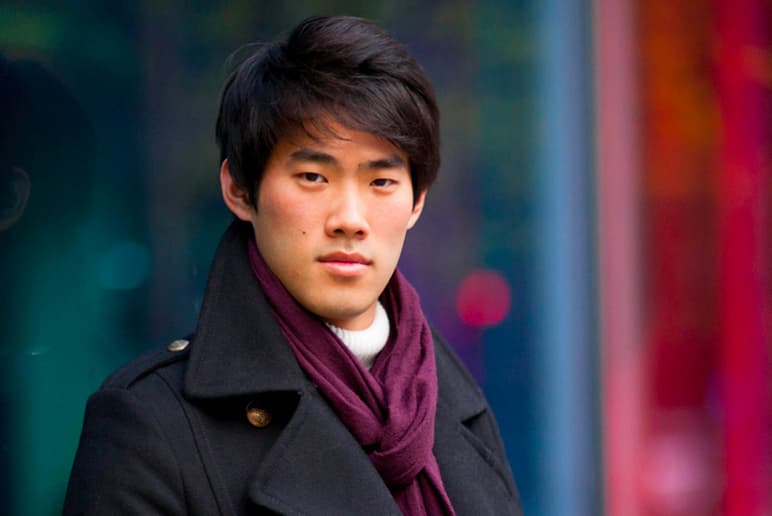 For Liu and his generation, TikTok and Instagram are part of daily life. He thinks that these platforms are great for bringing music to an audience. "With interest in classical music declining, social media can help young people to develop an interest. Social media apps are just a technology that we should use to reach out to young people, while also remembering to respect the artists' intentions and personalities." For Liu, the arts are a reflection of ourselves. "When we play music, it cannot be separated from ourselves, and the most important thing is to keep one's sincerity and just keep being true to oneself."
For more of the best in classical music, sign up to our E-Newsletter
Bruce Liu Plays Chopin's Piano Concerto No. 1 in E minor, Op. 11