Music lovers know Hélène Grimaud as a deeply passionate and committed performance and recording artist. Her basic biography is well known. Born on 7 November 1969 in Aix-en-Provence, she discovered the piano at the age of seven. As she explained in an interview, "In playing music, I finally met a task absorbing and complex enough to satisfy me, and I became obsessed." She started her studies at the local conservatory with Jacqueline Courtin before going on to work with Pierre Barbizet in Marseille. Grimaud entered the Conservatoire de Paris in 1982, at age 13, studying with Jacques Rouvier.
Astonishingly, only three years later she won 1st Prize at the Conservatory and the Grand Prix du Disque of the Académie Charles Cros for her recording of the Rachmaninoff Piano Sonata No. 2. She continued to study with György Sándor and Leon Fleisher until, in 1987, she gave her well-received debut recital in Tokyo. It is probably less well known that Grimaud is also a committed wildlife conservationist, and a compassionate human rights activist. She campaigns on behalf of important environmental issues, and she is a prolific author and writer.
Sergei Rachmaninoff: Piano Sonata No. 2 in B-flat minor, Op. 36 (Hélène Grimaud, piano)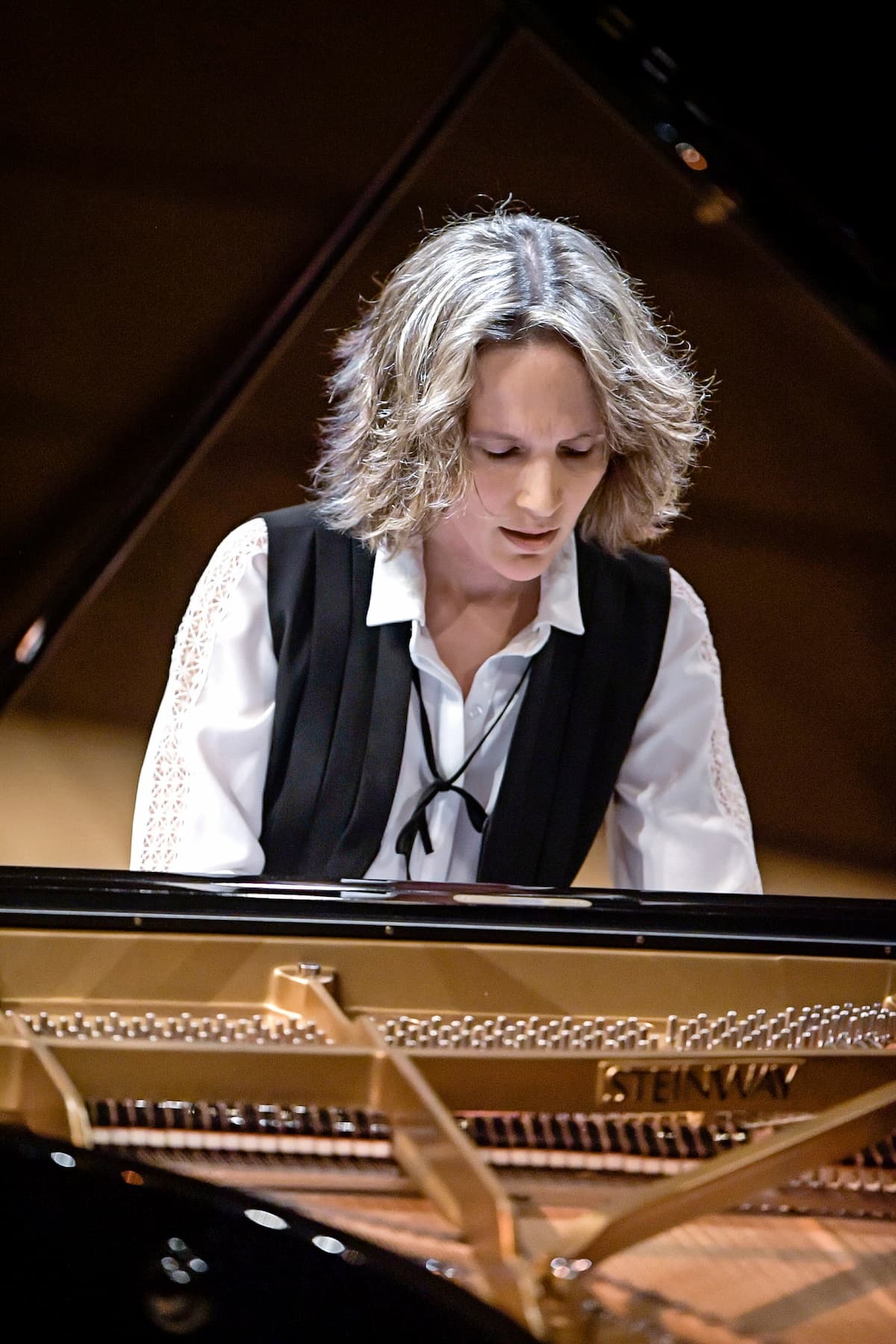 Her love for the endangered species was sparked by a chance encounter with a wolf in northern Florida. Grimaud relates, "I saw the silhouette of a dog, but with one glance I could instantly tell that it was not a dog. The animal had an indescribably walk, then, furtive, as if it was making its way through a tunnel that was barely large enough. Its eyes had an almost supernatural glow. They gave off a muted light, violet and wild… The creature looked at me, and a shiver ran through me, neither fear nor anxiety, just a shiver… And then the she-wolf moved. Slowly she approached me. My arms hung by my side. She came up to my left hand and sniffed it. I merely stretched out my fingers, and all by herself, she slid her head and then her shoulders under my palm. I felt a shooting spark, shock, which ran through my entire body. The single point of contact radiated throughout my arm and chest, and filled me with gentleness. This most compelling gentleness awakened in me a mysterious singing, the call of an unknown, primeval force." In 1999, Grimaud founded the Wolf Conservation Center in New York State, as she wanted to be involved in direct conservation and put animals back where they belong.
Hélène Grimaud Plays Brahms' Sonata No. 3 in F minor, Op. 5 (excerpt)
Grimaud has since become a global advocate for wolves, their relationship to the environment, and the human role in protecting their future. In Hélène's words, wolves are not only essential "biodiversity engineers," preserving balances among animal and plant species but also "endlessly fascinating creatures who have much to teach humans."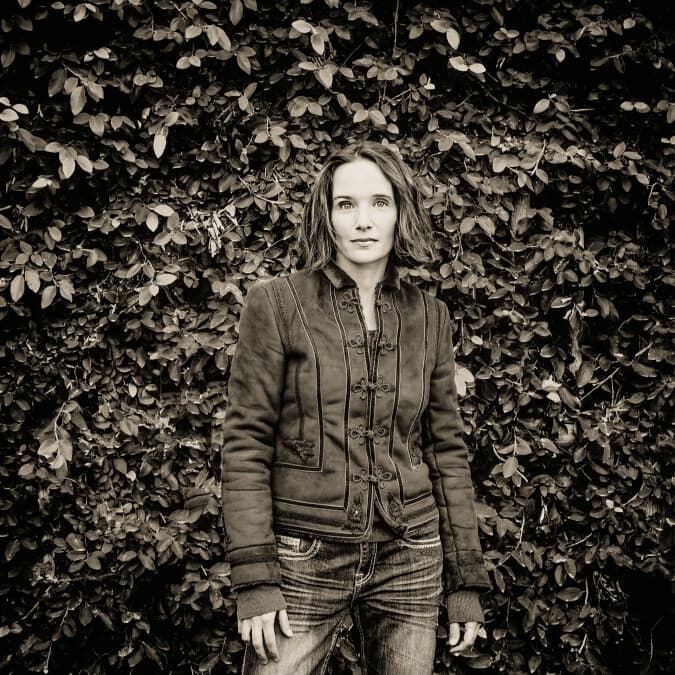 Grimaud's engagement and advocacy does not end with wolves; she is also an active member of the organization "Musicians for Human Rights." Founded by horn player Alessio Allegrini in 2009, its mission is to foster a culture of humanism through music worldwide, in support of the Universal Declaration of Human Rights. She strongly agrees with the organization "that music dignifies human experience by giving voice to thoughts and feelings. The individual encounter through music with joy, sadness, nostalgia, oppression, hope, or love presents opportunities to recognize one's own humanity, dignify others by respecting their personal experiences, and contemplate our collective humanity." In essence, Grimaud envisions a world where music and the arts are universally employed for celebrating diversity, creating community, and advancing human dignity.
J.S. Bach: The Well-Tempered Clavier, Book 1, BWV 846-869 (excerpt) (Hélène Grimaud, piano)

For Grimaud, passionate devotion to her endeavors has always been a way of life. She explains her approach to playing the piano with a metaphor borrowed from medicine. "The tip of the needle becomes the center of your universe," she says. "You know, it's the sound, it's the center of the sound, it's the bottom of—it's the—it's everything." She strongly believes that every concert must be an emotional event and her "programs are presented with an intense commitment, sustaining a mood from piece to piece, so that audiences feel pulled into a narrative."
She has always been interested in sculpture, architecture, painting, poetry and literature, and she is the author of three books that have appeared in various languages. Her first, Variations Sauvages, appeared in 2003. It was followed in 2005 by Leçons particulières, and in 2013 by Retour à Salem, both semi-autobiographical novels. As in making music, literature "is not about how much you know," she explains. "It's about how it makes you feel, and how it affects you on the deepest level." Relying on a wolf analogy, Grimaud sees herself as "a beta in the music world, as the in-between role is one I've always liked." Grimaud wants to be "a link, a medium" between the composer and the audience.
For more of the best in classical music, sign up to our E-Newsletter
Hélène Grimaud Plays Beethoven's Piano Concerto No.5 II. Adagio un poco mosso