A critic wrote, "It is simply not possible to listen to Patricia Petibon—born on 27 February—without gasping with admiration at her versatility, flexibility, musicality, virtuosity and sheer force of personality… Petibon has the ability to make Baroque music so much part of her own persona that its antiquity is brushed aside in one extravagant sigh or inflexion of the voice…" To be sure, Petibon is acclaimed for her interpretation of French Baroque music, and she made her successful debut at the Opéra de Paris in Rameau's Hippolyte et Aricie in 1996. Born in Montargis, Loiret, France, Petibon showed great interest in the piano and fine arts at an early age. After initial studies in the plastic arts, she earned a Bachelor's degree in musicology from the Paris Conservatoire. Simultaneously, she took advanced singing lessons from Rachel Yakar, graduating with a first prize in 1995.
Rameau: "Castor et Pollux" (Patricia Petibon)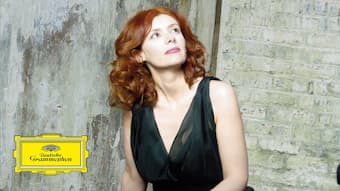 During her days at the Paris Conservatoire, Petibon crossed paths with professor William Christie. Christie had studied at Harvard University and with Ralph Kirkpatrick at Yale University, but opposed to the Vietnam War. he moved to France in 1970. In 1979, Christie founded "Les Arts Florissants," a vocal and instrumental ensemble renowned and respected for early music performances in Europe and around the world.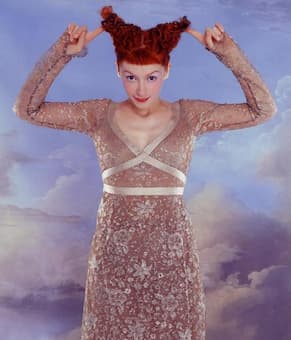 Christy took the name of the ensemble from a short opera by Marc-Antoine Charpentier, and focused on performances of Baroque music on original instruments. "Les Arts Florissants" have been largely responsible for the resurgence of interest in France in 17th-century French repertoire as well as in European music of the 17th and 18th centuries more generally. Christie invited Petibon to work with "Les Arts Florissants," and she appeared at the Aix-en-Provence Festival, La Scala in Milan, the Teatro Colón in Buenos Aires and the Wigmore Hall in London to great acclaim.
Marc Antoine Charpentier: Actéon (William Christie and Les Arts Florissants)
Patricia Petibon initially stepped onto the public stage in 1996, in a "Les Arts Florissants" production of Rameau's Hippolyte et Aricie. According to critics, it was one of William Christie's best achievements, and obvious labor of love for a master… and Patricia Petibon sung delightfully." Petibon also worked with John Eliot Gardiner, Marc Minkowski, Nikolaus Harnoncourt and Concentus Musicus Wien, Robert Wilson, and even the French rap group "Futuristiq." Petibon subsequently appeared in a variety of roles including Blondchen in Mozart's Die Entführung aus dem Serail, Zerbinetta in Ariadne auf Naxos and Sophie in Der Rosenkavalier, Norina in Don Pasquale and Olympia in Les contes d'Hoffmann. Patricia Petibon has been awarded three Victoires de la musique classique as "Best Young Talent" in 1998 and as "Best Opera Singer" in 2001 and 2003. And in 2022, on its traditional New Year's list of honors, France awarded her a Chevalier of Légion d'honneur. Her light voice has been described as "mysterious and pure-toned, but never lacking in warmth."
Mozart: "Zauberflöte" (Patricia Petibon)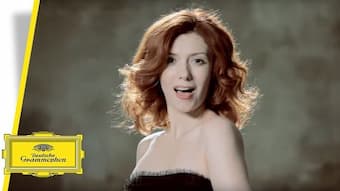 Petibon has appeared in the opera houses in Lyon, Nancy, Toulouse and Strasbourg, the Opéra Bastille in Paris, the Vienna Staatsoper, and the Zürich Opera. She has also made highly acclaimed appearances at high-profile festivals, including Salzburg, the Styriarte, and Aix-en-Provence. Petibon is frequently heard as a recitalist, and has recorded works ranging from Lully to Samuel Barber, Francis Poulenc, and Alban Berg. Critics are unanimous that "Petibon has a highly impressive technique, and her take on the repertoire is wholehearted, entering fully into the opulence and theatricality of Baroque music. Some consider her a "genuine maverick, whose self-styled eccentricity consists in blurring the boundaries between serious and popular music, her repertory ranging comfortably from tricky operatic roles to cover versions of Juliette Gréco. Her voice, a mixture of muslin and steel, is striking rather than classically beautiful, but she's a stage animal first and foremost, and what she offers in concert is not so much a recital as a kind of cabaret-cum-surreal revue." Considered a real breath of fresh air, Petibon is universally praised as "a most beguiling performer."
For more of the best in classical music, sign up to our E-Newsletter
Poulenc: "Les chemins de l'amour" (Patricia Petibon)