The philosophical argument titled the "lottery of birth" avers, "no one chooses the circumstances into which they are born." Essentially, we do not choose to exist and we are faced with a world that we played no part in creating. As Jeffrey Archer famously said, "birth is life's first lottery ticket." András Schiff was born on 21 December 1953 in Budapest, as a son of a Jewish bourgeois family. His father was a physician, and his mother hailed from Debrecen, Hungary's second biggest city. She was the youngest of three daughters, and her entire family was deported and murdered in a concentration camp.
Schiff's father survived the horrors of the Nazi occupation, but his first wife and his son were murdered in Auschwitz. András was the only child, and his father died when he was only six. As you can well imagine, the circumstances of the "lottery of birth" have left deep marks. Schiff did grow up in a highly musical family, as his father sang lots of folk songs while his mother was a good pianist.
András Schiff Plays Haydn's Variations in F minor, Hob. XVII:6
Schiff remembers, "during my childhood, my father often played the violin and on many Sundays, his colleagues would come to their house in Buda to play chamber music. This kind of chamber music culture was typical for the city of Budapest." He remembers that from the age of eight, he played chamber music with children of his own age. "We usually played what was technically feasible, including trios by Haydn and Mozart, and already my first teacher emphasized chamber music as a central part of my musical education."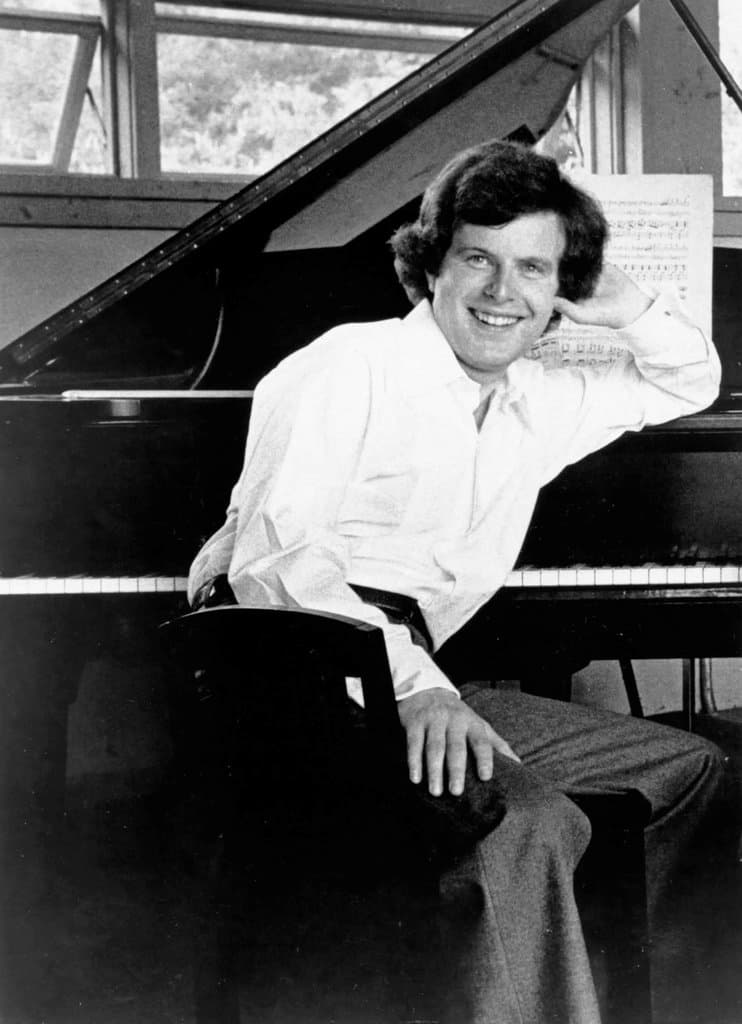 Schiff was quickly identified as a gifted young pianist, as he received his first instruction at the age of five from Bözsi Neni. "Neni was an excellent teacher, and hundreds of teachers like her were teaching children in Budapest." Schiff remembers that she "lived in a small apartment with a real grand piano in the center of Pest. She taught me how to read the notes, followed by theory, and all her students had to sing." He played his first easy Bach preludes, pieces from Bartók's Microcosmos, and Schumann's Album for the Young.
András Schiff Plays Bach's Italian Concerto in F Major, BWV 971
Schiff continued his lessons with Böszi after he enrolled in the central musical high school. He absolutely adored the musical system and network, and the opportunity it provided. "At the end of the school year, children's concerts were given and we were chosen and delegated to perform in the big Franz Liszt Academy Hall." He first appeared with orchestra at that location at the age of eight or nine playing the D-major Concert Rondo KV. 382 by Mozart, and according to Schiff, "it aroused attention."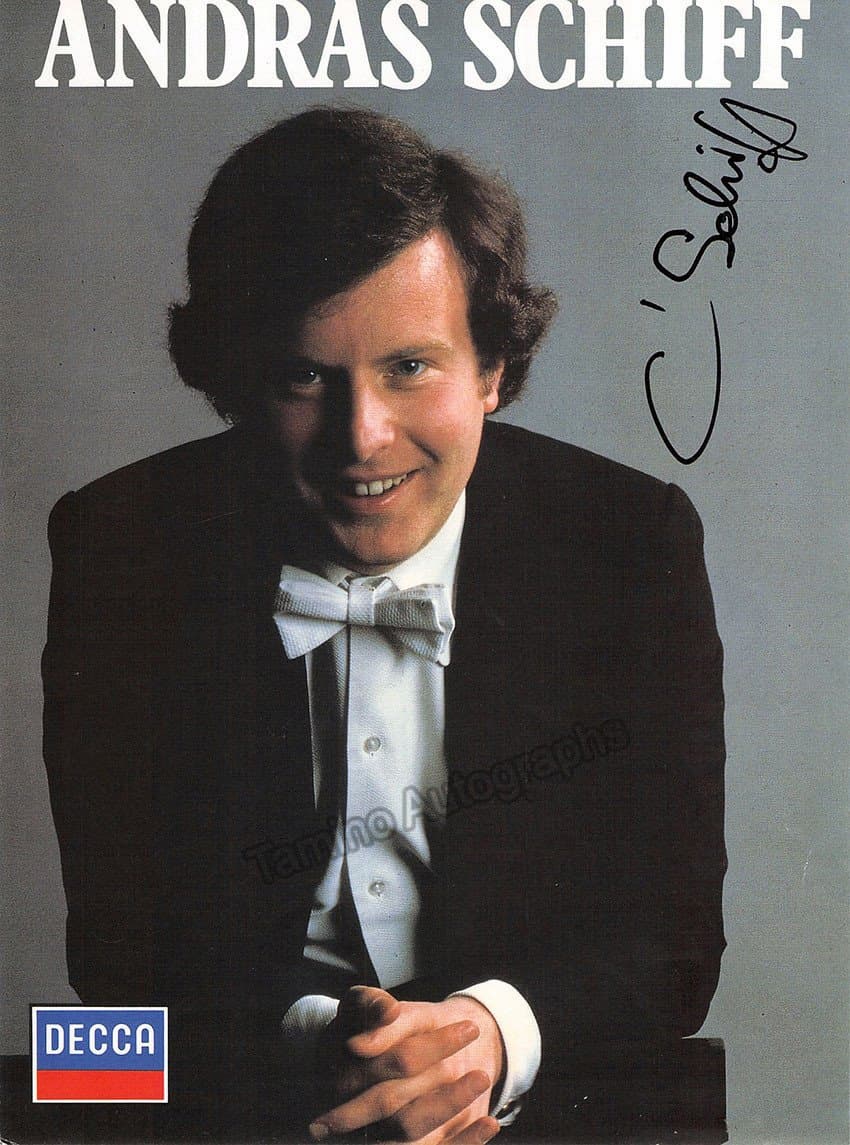 Determined to become a musician, Schiff was delegated by his school to take part in a 1968 Hungarian TV competition for young talent. "I won the competition," he remembers, "and I became famous overnight." This early success propelled him directly into the Academy of Music, and he took lessons with the director of the piano department, Pál Kadósa. Kadósa, according to Schiff, was "a lovely old man, and he always taught in a great way. He didn't say much except 'don't play so sentimentally when it was a Chopin piece, or be more precise, articulate, or play more legato.' In Beethoven's Sonatas the transitions were important to him and he would say: 'Please not so mechanical. Don't be so aggressive. Play with expression and tenderness.'"
András Schiff Plays Bartók's Piano Concerto No. 3
While Schiff did enjoy his lessons with Kadósa, he was particularly drawn to Kadósa's assistant György Kurtág, and also took lessons from Ferenc Rados. By 1970 he "made a big jump in my development. I practiced almost six hours a day and Rados was the best teacher when it came to piano technique. He understood technique in connection with musicality and tonal quality, for balancing chords, transparency, and polyphony."
Schiff gave his first public concert in 1971 in the small hall of the Music Academy. "I played all two-part Inventions by Bach, Beethoven's Bagatelles Op. 26, and Schubert's A minor Sonata, a difficult piece." He quickly received a scholarship from the State Philharmonic to perform 20 concerts in the Hungarian countryside. It allowed him to build up a repertoire with plenty of time to spare for master classes in Weimar with Tatjana Nikolejewa and Bella Davidovich. Schiff also participated in the Moscow Tchaikovsky competition, placing fourth. For Schiff, the essence of music "can't be reduced to the material aspects since music essentially has to do with the mind and with the spiritual. Music is divine, and originates from the soul. This divine character of the music is expressed by the fact that if I study the music of Bach or Beethoven, I feel things which cannot just be explained rationally."
For more of the best in classical music, sign up to our E-Newsletter
András Schiff Plays Beethoven's Piano Sonata No. 30 in E Major, Op. 109