In December 1983, organist Harry Huff was scheduled to play the New Year's Eve service at the world's largest (or second-largest) Anglican Cathedral, New York's St. John the Divine, located by Columbia University in Morningside Heights in Manhattan.
First discussion for St. John the Divine began in 1828 but it wasn't until 1892 that funding was secured, a site was purchased, and building began. As we find with many cathedrals that are long-term projects, the design of the church changed over time. Originally designed in a mix of Byzantine Revival and Romanesque Revival styles, the plan was changed in the early 20th century to be a Gothic Revival building. The building, sometimes nicknamed 'St. John the Unfinished' is, after over a century, still incomplete.
The first Great organ for the cathedral was ordered in 1905 and installed by Skinner over four years, completed in 1910. The current enlarged organ, built by Aeolian-Skinner, was installed in 1954. The number of pipes was expanded to 8,514.
For the 1983 work, Mr. Huff specifically asked for a piece that would take advantage of the organ's mammoth State Trumpet and commissioned Calvin Hampton, one of America's leading organists, for the work.
Hampton: Fanfare for the New Year
In the fire in the North Nave in 2001, the organ wasn't damaged physically but suffered smoke damage. The entire organ was removed from the cathedral and was completely taken apart, including all those pipes, and cleaned. The restored organ made its first appearance again 2008. Unfortunately, the organ was damaged in the April 2019 crypt fire and has been placed out of order indefinitely.
2019 was a bad year for church fires – in March 2019, the Paris church of Saint-Sulpice was the victim of an arson attack. The church is best known as for its Cavaillé-Coll organ, considered the organ-maker's masterwork. It served as inspiration for composer Charles-Marie Widor, who was organist there for nearly 64 years. In April 2019, was not only the fire at St. John the Divine but also the terrible fire at Notre-Dame de Paris. The Notre-Dame organ wasn't damaged, but cleaning the smoke from the pipes is currently thought to be a 4-year project.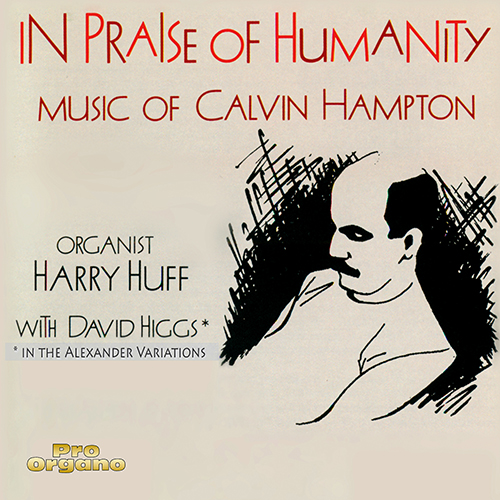 Hampton: Fanfare for the New Year

Performed by
Harry Huff

Official Website