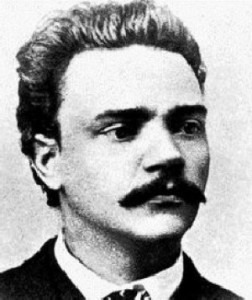 "Minors of the Majors" invites you to discover compositions by the great classical composers that for one reason or another have not reached the musical mainstream. Please enjoy, and keep listening!

Antonín Dvořák's compositions for solo piano have been overshadowed by his great symphonies and other orchestral works, the operas and oratorios, the chamber music and even his four-hand piano pieces. Dvořák never claimed to be a pianist of more than average competence, as his early training and performing experiences centered on string instruments. However, his very first composition was a Polka for piano written during his early teens, and perhaps his best-known work, the Humoresque was originally also written for solo piano.

Antonín Dvořák: Silhouettes, Op. 8
Clearly, Dvořák did not turn to the piano for his best and most innovative work, but his piano miniatures nevertheless represent high levels of inspiration, craftsmanship and personality. Although Dvořák put the finishing touches on his piano cycle Silhouettes Op. 8 only in 1879, a number of its musical themes date back to 1865. In that year the composer wrote his song-cycle Cypresses as an expression of his unrequited love for Josefina Čermáková, an actress at the Provisional Theatre. As is well known, Dvořák eventually married her sister Anna in 1873! The main theme of the first Silhouette, however, originates from Dvořák's 1st Symphony. That theme returns in the concluding twelfth Silhouette, and forms a circle that reflects an emotionally tumultuous phase of the composer's life. Other themes are taken from the scherzo of his 2nd Symphony and combined in a peculiar mixture of intimate and passionate pieces. Published by Hofmeister in Leipzig, the low opus number does not correspond to the actual number at that point in Dvořák's career. Poetic, evocative, and tender, this set was aimed at the amateur pianist, and Theodor Kirchner later arranged the Silhouetts for piano four-hands.