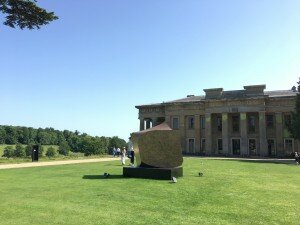 The Grange Festival has dramatically risen from operatic ashes after the previous management team marched off in 2016 with the chairs, lighting, database and many of the all-important sponsors. The backers of the glorious but dilapidated venue in Hampshire quickly pulled themselves up by the bootstraps, hired an English countertenor as Artistic Director and are now in their third season, putting together a demanding program including operas by Handel, Mozart and Verdi as well as some dance. From the looks of this Falstaff, they have pulled off an astounding feat, delivering not only a top-notch musical and theatre experience, but fully selling out the house and offering a country estate experience that is probably second to none.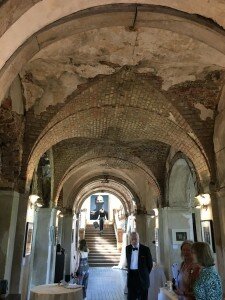 The charmingly run-down manor house reeks of history and faded grandeur, and is brought to life by subtle lighting, sparse interior design and daring modern art, much of it for sale. Top notch catering is available for those who don't bring their picnics, and the atmosphere is cordial, celebratory, inviting and surprisingly relaxed. Never mind the black tie and thick presence of major donors and incognito celebrities. This is as unstuffy a time you can have at a Grade I listed British country estate, owned by the Baring family no less, and with a rich pedigree of momentous meetings including one between Churchill and Eisenhower in 1944.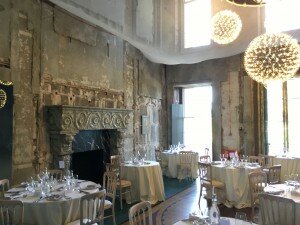 The small theatre seats only 650 people in surprising comfort, including nearly 400 stalls seats from the Victoria Palace Theatre (the current and fully renovated home of the hit-musical Hamilton) donated by the West End impresario Cameron Macintosh.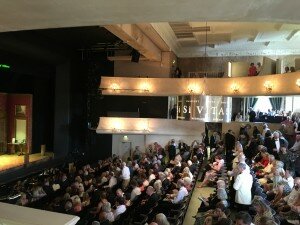 Artistic Director Michael Chance pulled together an unusual team for Giuseppe Verdi's Falstaff, led by Christopher Luscombe in his first outing into fully-blown opera. With the eye of a Shakespearean theatre director, an extraordinary sense of comedic timing, and a choreographer's sense of movement he delivered a thrilling Falstaff set in a very contemporary Windsor, where wily middle-class housewives clash with the ridiculous antics of a faded aristocrat. Clever and amusing sets by Simon Higlett keep the audience at the edge of their seats, not wanting to miss any of the countless and humorous details.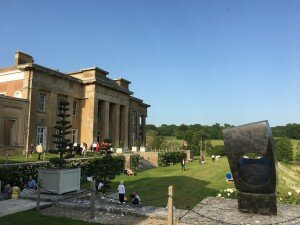 Conductor Francesco Cilluffo, nearly the only Italian of the evening, swiftly whipped the Bournemouth Symphony Orchestra ahead while parsing the layered score to flesh out the beautifully hidden melodies of this uniquely complex Verdi opera.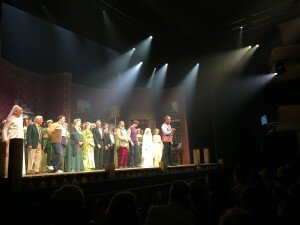 British bass-baritone Robert Hayward set the tone with his physical presence, dramatic agility and boisterous singing. He possesses the rare combination of vocal heft and comedic subtlety which makes this Falstaff so enthralling. The conspiring women of Windsor were impeccably cast and led by the honey-voiced Elin Pritchard as Alice Ford, the nimble Susan Bickley as Mistress Quickly and a suburbanly seductive Angela Simkin as Meg Page.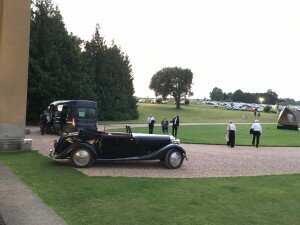 Rhian Lois sang a sublime Nannetta with an arresting third act "Sul fil d'un soffio etesio". No wonder Alessandro Fisher's Fenton is obsessed with her. His is a young lyrical tenor worth keeping an eye on. Nicholas Lester was an engaging Master Ford and the veteran Graham Clark was an irresistibly annoying Dr Caius.

What Chance and Luscombe achieved above all else is a homogenous ensemble which glitters with personality, joy as well as musical and dramatic exuberance. Many bigger companies could learn a thing or two from this astounding little festival that could.

Performance attended: June 29, 2019
Official website