Mozart: "Benda was always my favorite"


Jiří Antonín Benda (1722-1795), later known as Georg Anton Benda, was born 300 years ago on 30 June 1722 in the Bohemian town of Benátky nad Jizerou, twenty-two miles north-east of Prague. He was part of a distinguished family of Czech musicians, and the fourth of six children of Jan (Hans) Jiří Benda, a weaver and itinerant musician. Jiří Benda was married to Dorota Brixi, the daughter of a village cantor, and five of their six children became noted musicians working in Germany.
Initially educated by Piarist monks, a Roman Catholic order devoted to the education of the poor, Georg later attended the Jesuit College in Jičín. In 1742, he emigrated to Prussia with his parents and sister to join his oldest brother Franz in Potsdam. At that time Franz was concertmaster to Frederick the Great and a friend and colleague of C. P. E. Bach. He was a prolific composer, producing at least 162 violin sonatas and eighteen violin concertos. In the event, Georg joined his brother as a violinist in the court orchestra, and he also gained a reputation as an accomplished clavier player and oboist.
Georg Anton Benda: 6 Keyboard Sonatas (1757): Sonata No. 1 in B-Flat Major (Antonio Piricone, piano)

Georg Anton Benda: 6 Keyboard Sonatas (1757): Sonata No. 6 in D Major (Antonio Piricone, piano)


Duke Friedrich III of Saxe-Gotha appointed Georg Benda Kapellmeister in May 1750. As such, he joined his sister Anna Franziska, employed as a chamber singer by the Duke and "rated by a contemporary authority as one of the best singers of her time." During his initial year of service, Georg wrote cantatas for the court chapel and a number of instrumental works. Local clergy had banned all forms of musical theatre, but on the birthday of the Duchess Luise Dorothea, permission was granted for Benda to present an opera. Georg's only Italian opera Xindo riconosciuto was a huge success and the composer was granted a fully-paid six month scholarship to study in Italy. Benda departed Gotha on 10 October 1765 and visited Venice, where he met Hasse. He also traveled to Bologna, Florence and Rome, aquainting himself with operas by Galuppi, Gluck, Traetta, Piccinni and Paisiello. Once Benda had returned to Gotha, he was given the new title of Kapelldirector in recognition of his service to the court.
Georg Anton Benda: Cantata "Eilet, eilet das Gesetz zu hören" (Britta Schwarz, alto; Jörn Lindemann, tenor; Klaus Mertens, bass; Dorothee Mields, soprano; Michaelstein Telemann Chamber Orchestra; Ludger Remy, cond.)


Friedrich III died in 1772, and his succesor Ernst II was not particularly interested in music. However, the arrival of the Abel Seyler theatrical troupe at Gotha in 1774 "gave Benda his first opportunity to write German stage works." He composed the melodrama—combining spoken text and music—Adriane auf Naxos and it's widely reported success led to the composition of a second melodrama titled Medea. Both works achieved great popularity, and Mozart wrote full of enthusiams to his father in November 1778.
"The piece I saw was Benda's Medea. He has composed another one, Ariadne auf Naxos, and both are really excellent. You know that of all the Lutheran Kapellmeisters, Benda has always been my favourite, and I like those two works of his so much that I carry them about with me." These works, in which spoken dialogue is accompanied by the orchestra, received enthusiastic reviews in Germany and in the whole of Europe, with music critics calling attention to its originality, sweetness, and ingenious execution. In fact, Benda is generally credited with the invention of the melodrama genre.
Georg Anton Benda: Ariadne auf Naxos (Brigitte Quadlbauer, narrator; Hertha Schell, narrator; Peter Uray, narrator; Prague Chamber Orchestra; Christian Benda, cond.)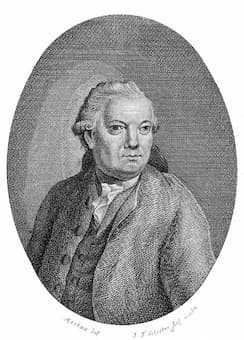 Benda resigned his position in 1778 and worked at a theatre in Hamburg for a short pierod of time. He departed for Vienna, "where his melodramas were well received; his hope of an appointment, however, did not materialize." He composed a third melodrama Pygmalion, which was staged after his return to Gotha in 1779. Benda retired on a small pension and prepared various works for publication. He briefly visited Paris to witness a performance of Ariadne, and he composed his last work, a cantata for soprano and orchestra in 1792. In his lifetime Benda was equally famous as a composer of church music, but today we chiefly remember him for his German stage works. In addition, his keyboard music attracted favourable comments from writers and colleagues, and his fame also rests on his orchestral works, especially his sinfonias and harpsichord concertos. Jiří Antonín Benda might not be a household name, but there is no doubting that he was "a musical bridge between the Baroque and classical periods of music."
For more of the best in classical music, sign up to our E-Newsletter
Georg Anton Benda: Harpsichord Concerto in G minor (Josef Hála, harpsichord; Ars Rediviva)