Eva Gevorgyan, a young and exceptionally talented pianist, has taken the music world by storm with her remarkable achievements. At the tender age of 19, she has already won two prestigious competitions – the 2018 Cleveland International Piano Competition for Young Artists and the 2019 Van Cliburn Young Artist Competition. Her passion for music and dedication to her craft have been the driving force behind her success. In this interview, Eva shares her journey and insights on what it takes to succeed as a pianist. Get ready to be captivated by her story.
EVA GEVORGYAN – final round (18th Chopin Competition, Warsaw)
When did you start playing the piano? How did you discover your love of piano?
I started playing piano at the age of 5. My mother studied viola at Moscow State Conservatory, and there was always music playing throughout my childhood. I visited concerts from the age of 2.5 and could listen to the whole Mozart symphony. At the age of 3, I asked my mother to present me a violin, but I couldn't get the sound I like, so I took it apart very promptly. And after this, my mother said – now only piano, it will be quite difficult to break. It's a funny story, but from an early age, I was captured by music. So I started my piano lessons, and when I was 7, I entered Central Music School, where I studied for 11 years.
Eva Gevorgyan Schumann Carnaval op. 9
Does practicing the piano take up most of your day?
Yes, it does! Playing piano inspires me, and this is what I really love. Also, I study chamber music, collaborative piano, piano accompaniment, music literature, and theory, so most of my day I spend with piano. It's an amazing feeling when you can share your love for music with the audience.
Do you enjoy playing solo or chamber more?
I enjoy both – actually, I like music itself and feel great when I play solo or chamber or with orchestras. I have a wonderful trio team at Reina Sofia School of Music – we will play a chamber music concert consisting of trios by Haydn, Dvorák, and Shostakovich at the end of January.
You are only 19 years old, but you have been traveling the world doing performances and competitions. What is your goal? If you don't mind sharing.
Rachmaninoff said: "Music must be loved. Music should come straight from the heart and talk only to the heart". My goal is to reach everyone's heart with my music, no one should stay indifferent. I believe that art is the best and the most natural way to unite people.
Eva Gevorgyan: Rachmaninoff Etude-tableau in C minor op 39 no 1
Is there any specific repertoire that you want to learn?
It was my dream to learn and perform all concertos by Rachmaninoff this season. Until now I played concertos no 1, 2 and 4 and Rhapsody on a Theme by Paganini (yesterday was the first time I performed Concerto No. 4 at the Cervantino Festival in Guanajuato, Mexico), next month I will play Concerto No. 3 with Ontario Philharmonic Orchestra in Canada, and in April I will play all of them in two evenings.
I would like to learn Gershwin's Rhapsody in Blue and all of Beethoven's concertos. Also, I would love to play pieces written by Armenian composers.
Eva Gevorgyan/Yuri Tkachenko Rachmaninoff Concerto no 2, op 18
Would you like to share some of your upcoming performances or CD releases with us?
In November, I will fly to Canada to play at the Bach Festival in Montreal – I am preparing a special program for this festival with Bach pieces in the first part. Afterward, I am going to Oshawa to play Rachmaninoff's Concerto No. 3 with the Ontario Philharmonic and Maestro Marco Parisotto. In December, I will perform at Palermo Festival in Italy, then will perform Rachmaninoff's Concerto No.1 with Belgrade Philharmonic Orchestra and Maestro Gabriel Feltz, and at the end of December, I will perform Beethoven's Concerto No. 3 with young and talented conductor Maximilian Haberstock in Germany at Gewandhaus.
What do you like to do when you are not playing the piano?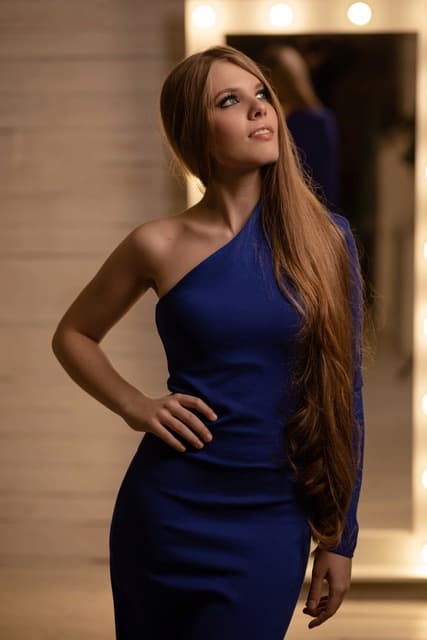 When I have free time I meet with my friends, sometimes we go to the cinema or to the pool. I adore traveling, discovering new interesting places on our earth, and trying new unusual food. I love playing with my dog, my tiny chihuahua Busya. Also, I like playing table tennis.
For more of the best in classical music, sign up for our E-Newsletter