The piano summer school is now an established part of the year for many adult amateur pianists, eagerly anticipated and prepared for with great care. Much more than a "piano holiday", the piano summer school is an opportunity to study with leading pianist-teachers, observe others being taught, hone skills, enjoy concerts, and meet other pianists – this last factor being, for many, one of the chief attractions. While many of us enjoy the solitude of being a pianist, it can be helpful and supportive to meet other pianists. Doing all of this in a beautiful location with luxury accommodation and fine food can only enhance the experience.


Based at Le Vert, a charming country house hotel in the Cahors region of south-west France, British concert pianist
James Lisney
's new summer piano courses offer adult pianists expert and sympathetic tuition, all within a relaxed, entertaining and considerate environment.
James Lisney has extensive experience teaching at piano summer schools in the UK and Europe, and, via his teachers
Phyllis Sellick
and John Barstow, draws on a rich legacy of pianist-teachers including
Phillipp
,
Busoni
,
Saint-Saens
,
Ravel
,
Mathias
and
Heller
. His courses attract students from around the world, and his supportive and inspiring approach empowers adult pianists to "
take charge of their music, to give it priority within their busy lives, have the confidence and skills to explore as artists….and to feel safe to try new ideas and reach out for a new level of musical idealism
".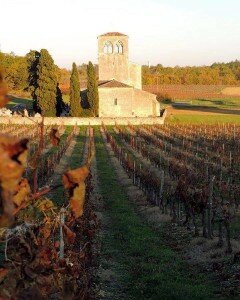 Participants at Le Vert can enjoy five-star accommodation, gourmet food and a convivial atmosphere. With small teaching groups of just eight, students can customise their holiday from a wealth of musical possibilities, such as a concise daily lecture presentation of an essential skill (understanding harmony or stylistic points in particular composers, for example), group and individual classes, tutor and student recitals, ensemble playing and more.
Each element of the week will deepen understanding of the inherent simplicity of piano-playing, a methodology of study, confidence in improvisation and the process of interpretation. During the week emphasis is placed on building confidence, enjoyment and, above all, a satisfying sense of independent authority in making music.
James Lisney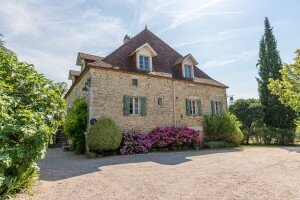 In addition, James offers support via email and Skype throughout the year, and regular piano 'meetups' give participants valuable performance experience and opportunities to socialise and enhance friendships made during the courses. The sense of a "piano community" and a shared passion is incredibly important, and fosters confidence and independent musicianship.

a nurturer and inspirer….. you'll come away from James' classes born again (musically) and raring to practise. An enormous amount of pedagogical gold-dust is scattered, references given, and anecdotes spun, and what emerges in the course of a week is a radiant affirmation of the pianistic art and the repertoire. Throw in some aperitifs, summer heat, a midnight swim under starlight……and the sense of having entered an enchanted realm is complete. For lovers of the piano, this is the closest you will get to heaven on earth

Conrad Williams, author of The Concert Pianist
Click here for more information about James Lisney's piano courses.