Music-themed gifts for music lovers and musicians – and not just for Christmas!
Aaron Copland: Appalachian Spring: Variations on a Shaker Hymn (London Symphony Orchestra; Walter Susskind, cond.)

Mozart Kugeln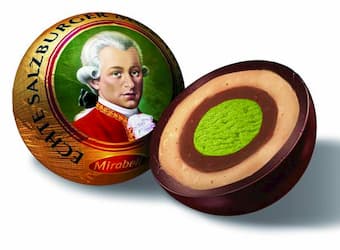 Mozart 'balls' are delicious morsels of pistachio marzipan and praline, covered in dark chocolate. Originally created in Salzburg in the 1890s and named after Wolfgang Amadeus Mozart, they are perfect with a cup of good strong, Viennese coffee or as an after dinner petit four.
Moleskine Music Notebook
With blank pages and staves, the music notebook is ideal for musical musings, notes and compositions, and small enough to fit into your music case or backpack so you can carry it with you for whenever inspiration strikes!
Chopin Vodka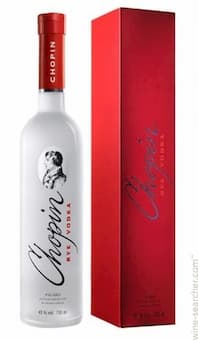 A single-ingredient vodka produced in Poland, named after Frédéric Chopin and produced in the country of his birth.
Concert Subscription or Concert Hall Friends' Scheme
Give the gift of music – literally! – with a concert hall subscription or friends' scheme giving access to priority and discounted tickets and other exclusive offers and events.
Music Pasta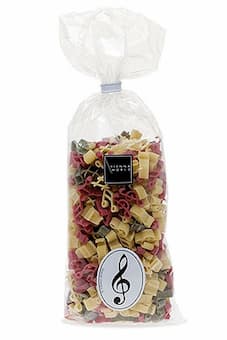 For the musician who enjoys food and cooking, what could be better than pasta in the shape of notes and musical symbols?
Beethoven Complete Piano Sonatas
A new critical edition of the complete piano sonatas, edited by Jonathan del Mar, world-renowned Beethoven expert, who has drawn on extensive research to produce a musical text at the forefront of musicological scholarship, elegantly produced by Barenreiter.
Classic Metronome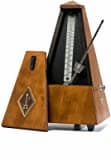 There are battery-operated metronomes and smartphone apps, but nothing quite beats (forgive the pun!) a classic metronome, such as those produced by the German company Wittner, which makes traditional style metronomes, based on an early 19th-century model favoured by Beethoven.
Music Case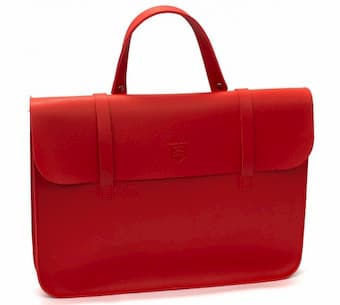 A briefcase especially for musicians to transport music scores in style and ensure scores are kept safe and free of creases.
J.S. Bach Cookie Cutter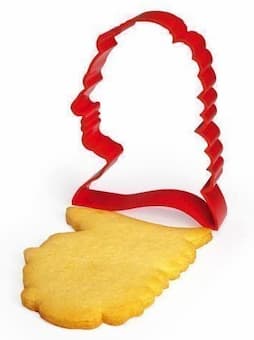 Create biscuits in the shape of the distinctive profile of J.S. Bach! Also available as Mozart and Wagner
For more of the best in classical music, sign up to our E-Newsletter