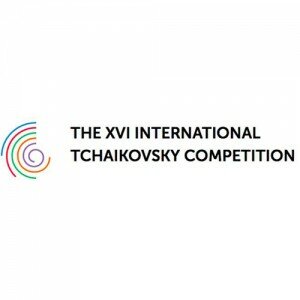 As I am writing this, the eagerly anticipated 16th International Tchaikovsky Competition is taking place right around the corner, from June 17th to 29th, 2019. Thanks to medici.tv's commitment to live stream the competition in its entirety, I will be able to partake in all its programs, excitement and fanfare in the comfort of my home in Vancouver, Canada, thousands of miles away from Moscow and St. Petersburg, Russia. What a privilege, to be able to witness history in the making, while sharing the magic with millions of kindred spirits from around the world, and in real time!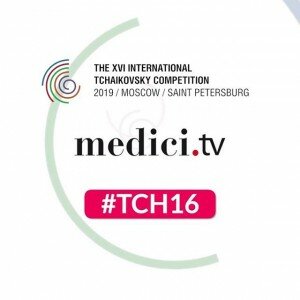 The inauguration on June 17th, 2019 featured a gala concert in the Great Hall of the Moscow Conservatory starring two Grand Prix winners of previous competitions – Russian pianist Daniil Trifonov (2011) and Mongolian baritone Ariunbaatar Ganbaatar (2015) with the Mariinsky Orchestra under the leadership of venerable conductor Valery Gergiev.


I have been a longtime fan of Daniil Trifonov. The years 2010 -2011 were most auspicious for him, as he was catapulted into the classical music elite through three successive victories. First it was 3rd prize in the Chopin Competition (2010), then 1st prizes in both the Rubinstein Competition (2011) and the Tchaikovsky Competition (2011), the latter being instrumental in securing his position as the most sought after item amongst impresarios, as well as "the most astounding pianist of our age" according to London Times. Since his epic win at the Tchaikovsky, concert engagements were too plentiful and achievements too prolific to enumerate, but I think the following list validates his uniqueness, and justifiably distinguishes him from the rest of his contemporaries:
2013-2014: released his first recording as exclusive Deutsche Grammophon artist.
2014: premiered his own piano concerto commissioned by the Cleveland Institute of music.
2016: Gramophone Classical Music Awards' Artist of the Year Award; Instrumental Award of the Royal Philharmonic Society Music Awards.
2018: Grammy Award – Best Classical Instrumental Solo for his album "Transcendental".
2018: performed his own composition – a piano quintet – at the
Verbier Music Festival
.
2019: named New York Philharmonic's Artist-in-Residence for the season 2019-2020.
In 2015, baritone Ariunbaatar Ganbaatar was the very first Mongolian to win 1st prize in the history of the Tchaikovsky Competition. However, being honoured with the Grand Prix, in the midst of immensely tough competition, was the biggest surprise (as historically there were only 3 awarded). He was promptly invited to debut in Carnegie Hall, and thereafter, was appointed Culture Ambassador of Mongolia. In 2017, he became a joint winner in the most prestigious voice competition – the Cardiff Singer in the World Competition. Thus, his fate as a super star on the world stage was sealed.
Over the years, I have followed the development of those prize recipients covered in my article written at the conclusion of the last competition. It is my hope that with exposure through the competition, not only would their professional status be elevated, but also the potential in all aspects of their lives be realized to the fullest. Despite an abundance of outstanding winners in the violin, cello and voice sections, the high profile contestants are still the pianists:


Lucas Debargue
exploded onto the international music scene initiated by his soulful interpretation of
Tchaikovsky
's Sentimental Waltz op. 51 no. 6 at the 2015 Tchaikovsky Competition. Since the discovery of his talent, he has been delivering concerts non-stop, as soloist and chamber musician, as well as collaborator with prominent orchestras and conductors. In addition, I noticed a tremendous demand for media interviews, championing his gift in articulation and eloquence. His versatility in jazz improvisation also helps garner a widespread reputation. I was present at the performance of one of his compositions – "Trio pour piano et cordes" – at the 2018 Verbier Music Festival. He is clearly destined for a successful future as a multifaceted artist. A feature documentary on him – "Lucas Debargue : To Music" – was released in 2017.
Lucas Geniušas, silver medalist at both the 2010 Chopin Competition and the 2015 Tchaikovsky Competition, impressed me with his ease at the keyboard and natural finesse. Aside from being intensely engaged in a traditional classical music setting, performing in major concert halls around the world, as well as recording for critically acclaimed discography, he is the featured artist in a philanthropic project based in Toronto – "Looking at the Stars"- which brings classical music to out-of-the-box venues, i.e. various institutions (prisons, hospitals and shelters) where audiences normally would not have the opportunity to hear such quality music. To me, that is an admirable endeavour in espousing benevolence.


George Li, a seasoned performer since childhood, already was a celebrated pianist before sharing the 2nd prize with Lucas Geniusas at this competition. In 2016, he performed a solo recital at the Mariinsky Concert Hall in St. Petersburg, where he launched his recording debut with Warner Classics. Since then, his career took off by leaps and bounds, and he has become a household name. What is most inspiring is the fact that he managed to simultaneously pursue studies at Harvard University and the New England Conservatory, while fulfilling a hectic international touring schedule. He graduated from the joint program in 2018.


Clara-Jumi Kang is my personal favourite amongst all the contestants. I was totally charmed by her "impeccable elegance and poise". Since she was already an established violin player prior to this competition, I am positive that she will continue to thrive in her career despite a 4th place standing. As a matter of fact, she was hand-picked after the competition for a concert tour with maestro Valery Gergiev, which to me, meant that she had essentially shone and triumphed, regardless!


Andrei Ionuț Ioniță – After acquiring 1st prize in the cello section, his popularity has escalated to an even higher level. His remarkable energy, passion and charisma, will always ensure him a loyal following. I witnessed how his concert at the 2018 Verbier Music Festival received thunderous applause from the audience, who kept imploring to hear more from him.


The 16th Tchaikovsky event will be my serious focus for 13 days. There will be 228 candidates demonstrating exceptional talent, skills, musicianship and tenacity, tackling extremely challenging repertoire. At the same time, a team of highly esteemed jury members will be offering their experience and wisdom in the judging process. If medici.tv's 1st official webcast 4 years ago attracted 10 million viewers from 187 countries and 13,000 cities, what results will this imminent webcast bring? It will be intriguing to learn the statistics at its conclusion!