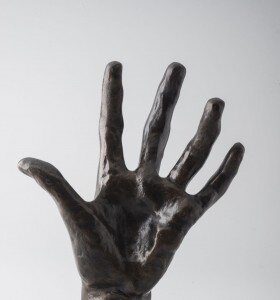 I should have known better than to attempt the fast octaves at the beginning of Schubert's first Klavierstück, D946, with incorrect (or rather non-existent) technique (this was some years after I had returned to the piano seriously after an absence of 20 years and before I started having regular lessons again). My enthusiasm outweighed caution and I launched into the opening with gusto, enjoying the energy and emotion of the music. The pain started across the knuckle of my right hand – a sharp, shooting pain which travelled down the hand into my wrist and which would be quickly replaced by a chronic ache in the entire hand and wrist, especially when I spread my hand to an octave span, or did anything that involved articulating the hand beyond its naturally resting position. I took ibuprofen and made an appointment to see my osteopath.
Schubert: 3 Klavierstücke, D. 946 – No. 1 in E-Flat Minor
Technique should always serve the music, but it also enables us to play efficiently, comfortably, and, importantly, safely. At the time, without proper instruction on how to play rapid, forte octaves, my hand was as stiff as a garden rake.
I took my swollen, painful hand to my osteopath and after gentle examination she diagnosed tenosynovitis – in my case a form of repetitive strain injury not helped by existing carpal tunnel syndrome. She advised me to rest the hand immediately (i.e. do not play the piano at all), to apply an anti-inflammatory gel to ease the pain and swelling, and prescribed a supportive orthopaedic brace which I wore for three months. During the course of recovery, I was allowed to do only very light finger exercises, both in and out of the hand brace.
It was frustrating not to be able to play the piano, especially as I wasn't very keen on doing left-handed practice, and it was difficult when teaching because it was awkward for me to demonstrate to students. When the brace came off, despite seven sessions with my osteopath, my hand was stiff, sluggish and unresponsive. The rehabilitation process was slow. I steered clear of music with octave passages, fast or slow, and the slightest extension of the hand – even a sixth – terrified me, in case the pain returned.
During this time, I had been considering taking piano lessons again and I contacted a teacher who specialised in hand health and tension-free piano playing. Through her guidance and support, I learnt how to relax, how to warm up properly, how to make the hand "weightless", to support it with the arm, shoulders and back, how to sense instant control and softness, and, importantly, how to play octaves safely, with the necessary softness and "spring" in hand, wrist and arm. With these techniques learnt and finessed, I was able to tackle far more challenging repertoire, including music by Liszt and Rachmaninoff, composers who famously put huge demands on the pianist's hands, pain free and without tension.
Rachmaninoff: Études-tableaux, Op. 33 – No. 7 in E-Flat Major: Allegro con fuoco
Musicians are, or at least should be, as attuned to their bodies as athletes, yet many of us ignore the signals and play through pain. The pressures of the profession – the need to practice for many hours every day, the unsociable working hours, and the reluctance on the part of many to admit they have an injury, fearing loss of work/reputation – may lead musicians to ignore the danger signs. There are some notable examples of pianists who have had to give up playing or adapt to left-handed playing due to injury, including Gary Graffman and Leon Fleisher, both of whom suffered from focal dystonia and who both switched to left-hand repertoire in order to continue playing (Fleischer returned to playing with both hands some years ago).
There are other, less severe physical conditions which can afflict musicians, most of which come from repetitive strain and poor posture, including back, neck and shoulder pain and impingement, and tendonitis. Left untreated these problems can become chronic and debilitating, leading to emotional problems such as loss of self-esteem and depression. But if one is sensible, many conditions can be self-treated with anti-inflammatories such as ibuprofen and diclofenac, physical therapies (massage, osteopathy and physiotherapy), and with rest (and this need not mean a complete break from the instrument). Making small but meaningful changes to one's practicing regime can help too – check your posture, warm up properly, take frequent breaks, do stretches.
When we play, our hands and fingers are under constant pressure, and are prone to overuse, but we can use various techniques to protect the hands. Learning how to relax between notes (especially when playing large spreads, or octaves) is crucial; also ensuring one observes the correct posture at the piano. Take care of yourself, physically (the great teacher Heinrich Neuhaus expected his students to train in the gym at the Moscow Conservatory to keep themselves fit). Perhaps the most important advice is to understand and listen to your body – and never play through pain.