Franz Liszt: Hungarian Rhapsody No. 2 (Lang Lang)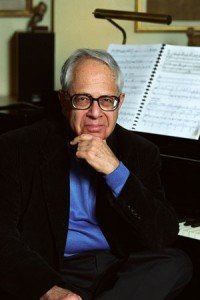 By age 5, he won a local competition and aged nine, together with his father, he moved to Beijing with hopes of gaining entry to the Central Conservatory of Music. He lived in a one-bedroom flat filled with rats that ate his music scores. Yet, he won first prize in the International Tchaikovsky Competition for Young Musicians in Japan at 13; and at 15 he began studies at the Curtis Institute of Music in Philadelphia under Gary Graffman, a student of Vladimir Horowitz.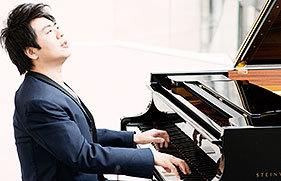 Lang Lang explains that he only came to Curtis because of Mr. Graffman. "When he told me I was accepted, it was absolutely the happiest day." "I was delighted to have Lang Lang as my student," recalls Graffman. "He played marvelously for a 13-year old, very talented, and he already knew when to blend with the orchestra, and when to look at the conductor." When Lang Lang first met Graffman, he was amazed that he spoke Chinese Mandarin. "He even knows the different accent between the north and the south." Lang Lang recalls that from the very first lesson, Graffman broadened his horizons, made him think of the bigger picture in terms of phrasing and voicing. "He gave me the whole picture of many different worlds, many different possibilities." And it was not just about music, but also about "literature, history, culture and the arts."

George Gershwin: Rhapsody in Blue (Lang Lang)

Lang Lang! The two words in the classical music universe that say it all! China's first crossover classical superstar pianist, he has played for presidents, on the Great Wall of China, at Buckingham Palace and in the White House. He performed to 2 billion television viewers during the 2008 Olympics in Beijing, played at the Grammys, and featured in Time magazine's list of 100 most influential people. However, Lang Lang is much more than a classical pianist; he is a cultural icon! Arguably the most famous Chinese pianist of all time, Lang Lang has become a superstar on the Classical music stage, with the popularity and charisma of many leading rock musicians. Yet, it was his undeniable musical talent that propelled his meteoric rise to fame. He was inspired to take piano lessons at age 3 by hearing a passage of one of Liszt's Hungarian Rhapsodies in a Tom and Jerry cartoon.